05 Aug

Best TikTok Case Studies: Top Influencer Marketing Campaigns [UPDATED 2019]

TikTok is one of the fastest-growing apps in the world. In 2018 it was downloaded more than Instagram, YouTube, and Snapchat.

TikTok combines together the comedy of Vine (the discontinued 6-second video app) and musically, a famous lip-syncing app that was acquired, in 2017, by ByteDance, the Chinese company that owns TikTok.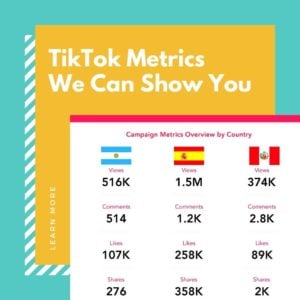 Running an influencer marketing agency that focuses a lot on TikTok, we wanted to present the best TikTok Case Studies and organic influencer marketing campaigns, to show the huge potential this social media has in terms of marketing purposes.
---
1. Song Promotion (for one of the biggest music labels)
One of the most important music labels hired The Influencer Marketing Factory to promote a new song rap/trap artist. As a TikTok marketing strategy, the agency selected 5 initiators on TikTok with a total reach of more than 20,000,000+ users.
Thanks to the virality of the hashtag challenge #moneydancechallenge and the power of the catchy song, the cumulative number of earned content produced for this activity has been of 1500+ videos, 2.3M+ views for the hashtag #moneydancechallenge and with a reach of the song of 20M+ views.
You can learn more about this TikTok Challenge Activation.
---
2. Playfoam Pluffle – Educational Insights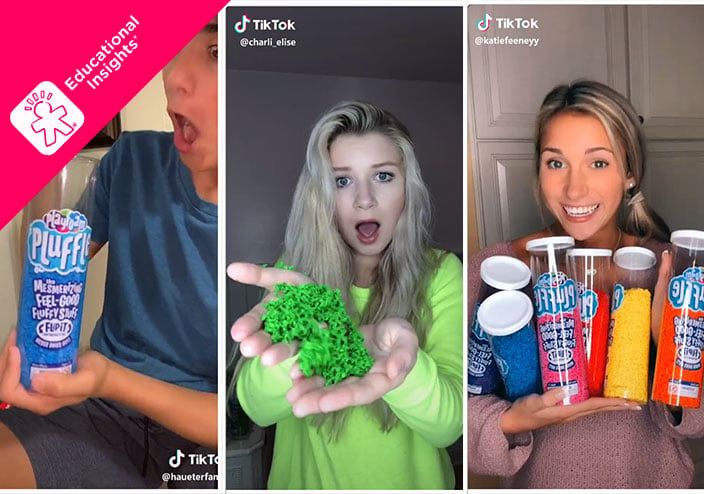 Educational Insights wanted to run an influencer marketing campaign on TikTok focused on promoting its product Playfoam Pluffle.
The Influencer Marketing Factory identified 10 TikTok influencers with a cumulative reach of 14,800,000 of combined followers.
More than 2,5000,000 of users engaged with the videos during the first 4 weeks. Thanks to these 10 initiators influencers the campaign collected 2,500,000 video views, 470,900 likes, 1,500 comments and 2,000 shares.
You can learn more about this TikTok Influencer Marketing Campaign.
---
3. Chipotle – Free Guacamole Activation
Chipotle launched its second challenge of this year, asking their customers to dance for free guacamole using the hashtag #GuacDance.
The famous American fast-food chain partnered with YouTubers Brent Rivera and Loren Gray to promote the dance-off on TikTok, collecting 532,388,592 views and 24,714 posts that used The Guacamole Song by Dr. Jean.
This is their official challenge caption on TikTok: This is what happens when guac is not extra. Show us your guac dance and get free guac from Chipotle when you order online or in-app on 7/31/19. Offer valid July 31, 2019 only. One free guacamole per entrée when ordered via Chipotle app or online. Void where prohibited. Details: chip.tl/avoday
---
4. SONY Music – Atrevete TikTok Campaign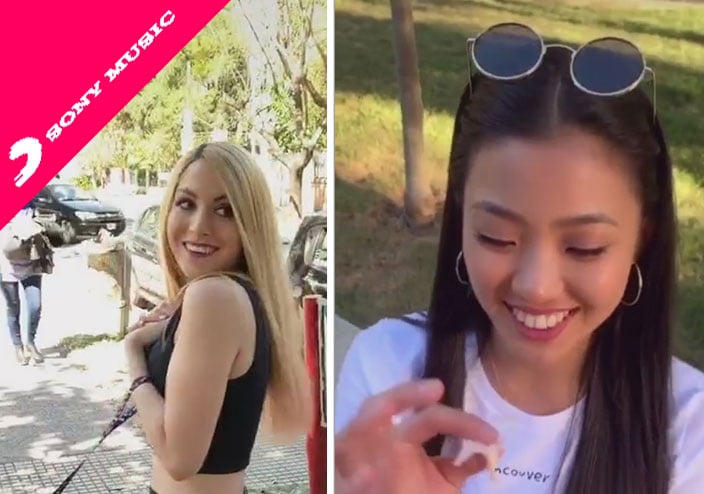 SONY Music Hired The Influencer Marketing Factory to run an influencer marketing campaign focused on promoting Nicky Jam x Sch song called Atrévete, across three different markets: Spain, Argentina, and Italy.
Influencers were contracted to create 1 TikTok video each and our agency selected 12 TikTok influencers with a cumulative reach of 19,900,000 combined followers.
These 12 influencers reached a total of 8,000,000 of engaged users, 1,200,000 of likes, an average engagement rate of 6% and 10,300 user-generated videos.
You can learn more about this TikTok Influencer Marketing Song Campaign.
---
5. SONY Music – AJR Brothers' 100 Bad Days
SONY hired The Influencer Marketing Factory to increase the reach of a popular song from the US band AJR Brothers. In order to do so, our agency partnered up with the TikTok duo Max and Harvey to create a challenge to meet them and the band during their London show.
After a first introduction video where the explained the challenge, Max and Harvey realized and published a funny video using the song 100 Bad Days, collecting 230k views and 40k likes:
Interested in a TikTok Influencer Marketing Agency?