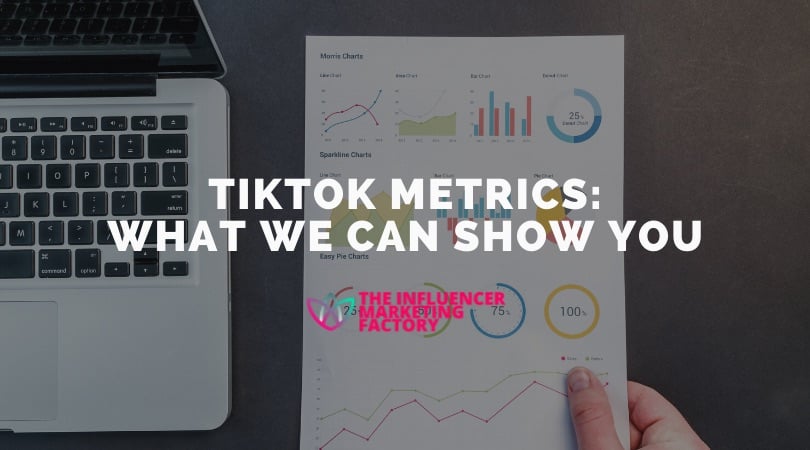 12 Nov

TikTok Metrics: What We Can Show You

As you might know already, The Influencer Marketing Factory is a global leader TikTok Agency, working with amazing brands such as Sony Music, Google, Universal Music, Warner Bros., Snapchat and many more. We can proudly say that we are able to give our clients an extensive report during and at the end of their TikTok Influencer Marketing Campaign.

Below you can see a sample report with all the TikTok metrics we can share with our clients.
TikTok Campaign Metrics Overview:
Above you can see the overall results for the entire TikTok campaign that shows:
Countries involved in the TikTok campaign
Number of TikTok initiators
Hashtag challenge reach
Total number of views
Total number of likes
Combined followers
Average Engagement Rate
N. of total videos created (User Generated Contents)
Number of comments
Number of shares
Remember that is important to always set up SMART goals.
---
TikTok Campaign Metrics Overview by Country:
Below, instead, you can see Campaign Metrics Overview split by Country:
---
TikTok Metrics Expected vs Results:
The two images below show the difference between the expected metrics and the actual results. It is quite common that our TikTok campaigns produce way more content than expected and 2X-3X higher organic reach than sent in our proposal to the client.
---
TikTok Campaign Metrics Single Country Breakdown:
Lastly, we can show a results breakdown by a specific country:
Interested in a TikTok Influencer Marketing Agency?