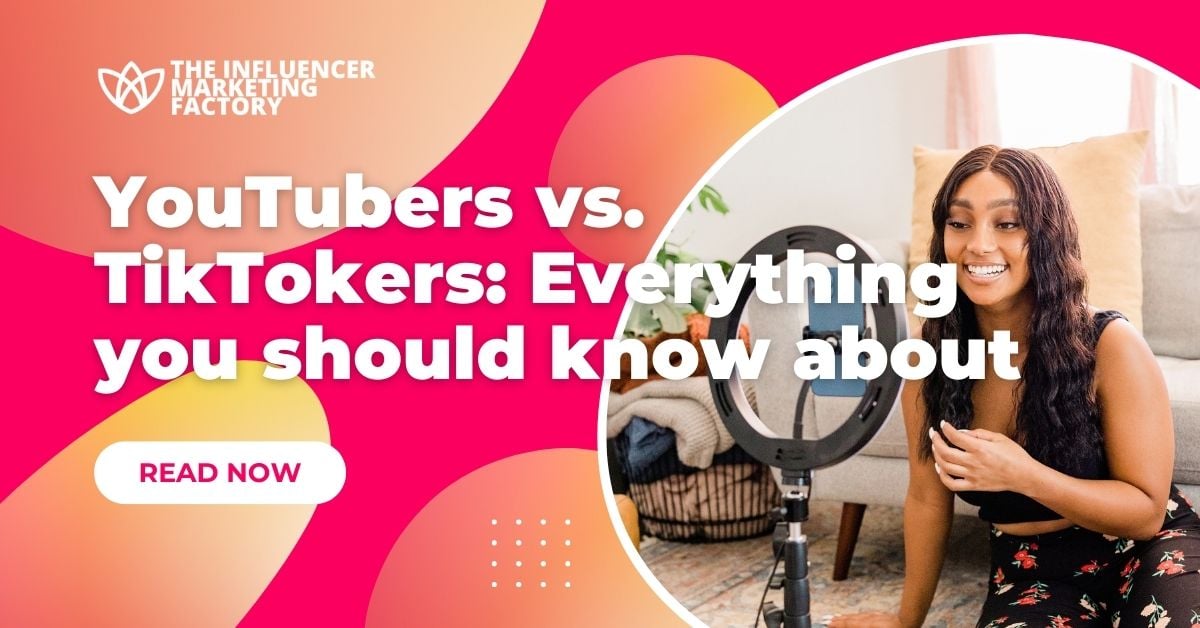 02 Aug

YouTubers vs. TikTokers: Everything you should know about in 2022

The video marketing industry has seen a huge rise in popularity over the years, especially with platforms like TikTok & YouTube.

These platforms have provided an opportunity for people to make a living by creating content that entertains their audience and informs them about something they're interested in. It's also been an immense opportunity for brands to leverage Influencer Marketing to grow their reach and ultimately increase their revenue.

Before you get started on either platform or explore influencer marketing, it is important to understand the difference between YouTubers vs. TikTokers and how they can impact your brand.
YouTubers vs TikTokers: A Comparison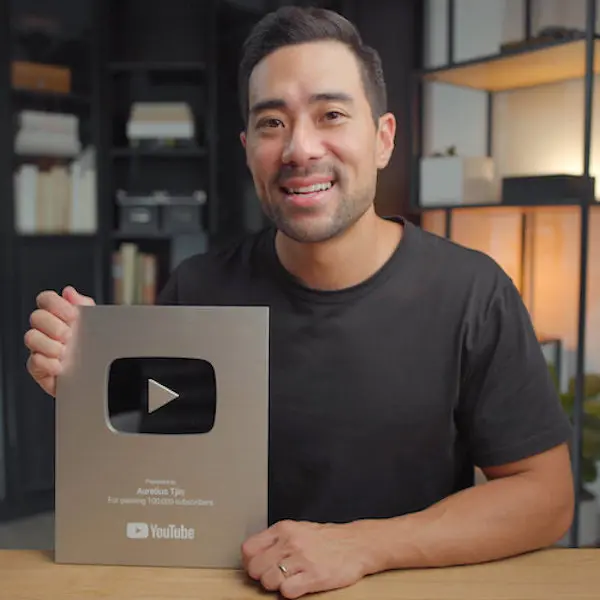 YouTubers and TikTokers are two of the most popular types of social media influencers. Although YouTubers have been around the longest, they've both been influencing their audiences with video marketing for years.
YouTubers started with sharing longer-form video content such as unboxing videos, and educational content, reviewing some recent experiences, and overall sharing longer-form video content, also known as vlogs. Another type of video popular among YouTubers is listicle videos, such as when the creator shares their "top 5" or "best of" a certain experience, product, or even restaurant. In the last year, short-form video (YouTube Shorts) has also taken YouTube by storm, giving creators more opportunities to create video previews and short, engaging content to hook their audience into wanting more.
Popular ways for YouTubers to monetize have been through brand partnerships as well as ad revenue once their channels reach certain milestones. Channel memberships and the YouTube Shorts Fund are other unique monetization opportunities for YouTubers.
Many YouTubers have built really loyal audiences over the years, making them perfect for brand collaborations, since you know that their influence has grown over time by making a strong impact on their community.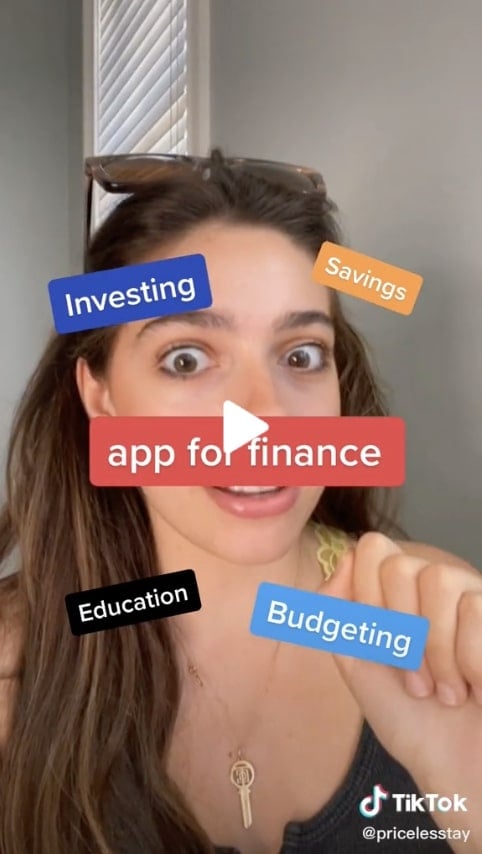 TikTokers started with short-form videos. Until recently, the talk of SEO on TikTok wasn't all too frequent. Now that TikTok gives creators the opportunity to write longer captions, and with much of gen Z's using TikTok as a search engine over Google, it's given TikTokers an edge.
Many TikTokers have gone viral and amassed large fan bases, thus giving them the opportunity to monetize with the TikTok creator fun, brand partnerships, build their own businesses, and more.
While YouTube created YouTube Shorts to compete with TikTok, TikTok released 10-minute videos to give creators more of a voice on the platform and take advantage of search engine optimization. In the early days, TikTok was widely known for its dance videos but quickly gained traction for any type of short-form video. This has allowed many brands and small business owners to grow an audience on the platform, even if they struggled to do so in the past.
---
The Best Content For Each Platform 
Although similar, the content found on both platforms can be quite different. Depending on your goals; you'll want to carefully consider if you will work with a YouTuber vs. a TikToker.
If we're talking long-form videos, educational content where you share detailed tutorials, unboxing videos, and listicle videos, then you'd be best to work with a YouTuber.
Any type of informational video on YouTube has always done well. This type of content has been proven to be the best for YouTube since people are looking for information about a specific topic and are trying to find the information as quickly as possible. If you want your content to have a longer life, YouTube is also normally the platform of choice. Given that your videos on YouTube can trend for months, even years to come, depending on the search volumes of the specific keywords you have used, it makes this platform a no-brainer for many businesses. In addition, with YouTube ads, you can still reach an audience rather quickly.
If you're looking to build hype fast, you want to take advantage of trends and also maybe create some day in a life type of content; then you'd be best to work with a TikToker. TikTok also shows no signs of slowing down when it comes to its user base. If you have a brand, you can find your audience on TikTok. Many brands have also partnered with TikTokers for product launches, to feature products in a day in a life type of videos, a lot of short engaging travel reviews, and more.
If you take a deeper look, you'll find every type of content on both platforms. Some creators have done really well on the two platforms, and they tend to repurpose their content from one platform to the other.
---
What Can YouTubers & TikTokers do For Your Business 
YouTubers and TikTokers have influence and a lot of it. When you work with an influencer, the sky's the limit. What benefits does this bring to your business? It really depends on your goals, as each campaign is created with your end goal in mind.
In both cases, their followers trust them—which means that when you work with a YouTuber or a TikToker on a campaign, it's more likely to succeed because people are more likely to buy from someone they trust rather than from an unknown source.
You'll reach a new audience—People who follow influencers don't always watch traditional commercials or read traditional recommendations found in various articles. They get their news from social media, more specifically, YouTubers or TikTokers that they follow.
YouTubers are great storytellers & educators. For years, they have created content that captivates their audience, leaving their audience returning for more week after week for more content.
TikTokers are great trendsetters and also educators. They have proven that audiences can be built quickly, and all it takes are a few seconds and the right hook on their video.
---
How to Find The Best YouTubers & TikTokers 
Now that you know the main differences between YouTubers and Tiktokers, we know that this likely leaves you with one last question. How do you know which type of influencer may work best for your brand, and how do you find the perfect fit for your marketing needs?
It's no secret that many creators advertise their services on their own, but if you want to work with Tiktokers and YouTubers that will have the highest impact on your brand, you need to work with a reputable agency.
Here's why:
Influencer marketing agencies vet their influencers to validate past data and audience insights, which in turn gives you more chances of success.
In addition to influencers being pre-vetted, we also have our own roster of influencers with different audiences to serve our clients based on their various needs, goals & niches.
When you work with an influencer marketing agency, the success of your campaign really matters. Reputable agencies really care about building long-term relationships with brands.
Analyzing data and identifying trends is what we do best. We increase your chances of getting higher reach, rather than if you worked directly with an influencer to conceptualize your own ideas.
Agencies hold their influencers accountable. Just like agencies set specific KPIs with their team members, they normally have specific guidelines for influencers to follow. They will have rules when it comes to content delivery timelines, how often they will post about your products, the type of content, and more. The agency will look after everything for you throughout the entire journey.
At the end of the day, both YouTubers and TikTokers bring a lot to the table in the world of influencer marketing. It's no longer an option, but more a question of when you will collaborate with a creator for the first time. If you're ready to discuss your next campaign, we're here to help.
Ready For Your Next Influencer Marketing Campaign?