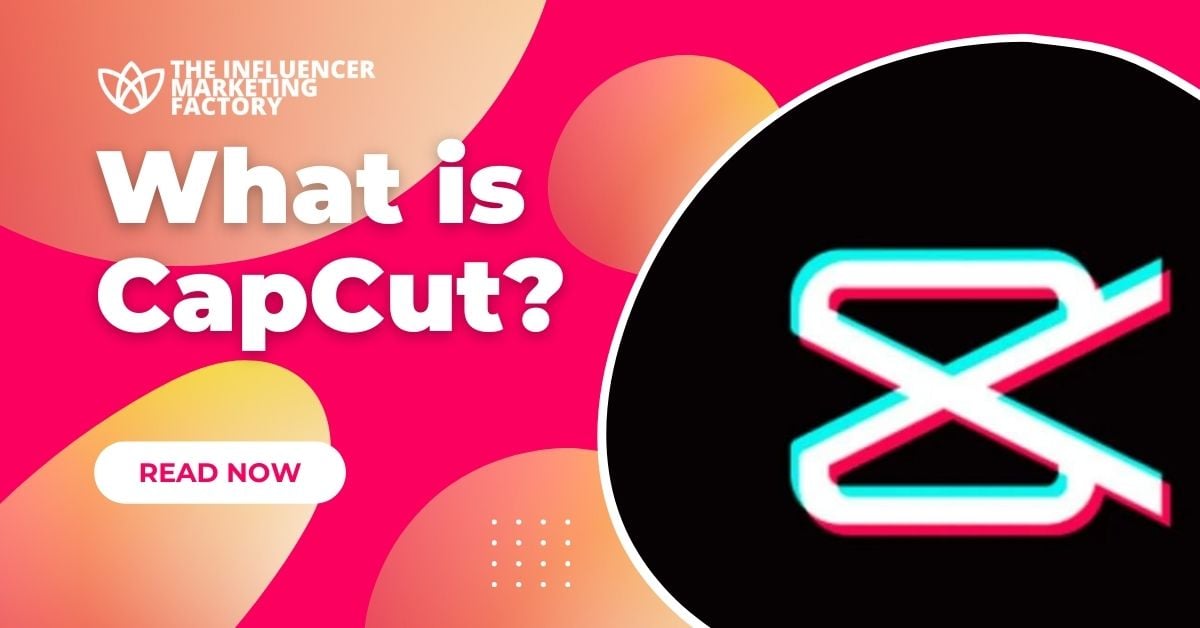 05 May

What is CapCut? TikTok Video Editing App (Viamaker)
What is CapCut?
"CapCut is a free all-in-one video editing app that helps you create incredible videos." says the official description on Google Play.
CapCut was launched in the Chinese market as "Jianying". The app has been in the Top 10 Worldwide (Non-Game) Most Downloaded Apps in 2019.
CapCut video templates make creating trendy meme content easy and engaging for brands with the #CapCut totaling over 3462.3 billion views on TikTok. Top CapCut trends such as John Cena dancing are brand-friendly since they include remixed uncopyrighted sounds and can be uploaded directly to TikTok. Viral brand videos made via CapCut often use the green screen feature in which still images or videos of products can be humorously showcased. Brands such as Duolingo and Gisou have been very proactive in jumping on CapCut trends as well as using popular sounds from the trends on their own. Meme content on TikTok excels in virality due to the high user engagement through comments and sharing with friends.
As TikTok Shops expands globally, sellers have taken to CapCut to edit promotional TikToks for their merchandise. TikTok sellers such as Blyse have used viral, humorous CapCut templates to promote their top-selling items, resulting in content breaking millions of views. CapCut edits featuring merchandise sold on TikTok Shops range from practical product demos to in-your-face, flashy edits of product listings. 
CapCut Features
It's easy to use
Cut, reverse and change speed: getting it just right is easier than ever. Skip all the editing with CapCut's extensive library of ready-to-use video templates.
Watermark-Free Videos
No more worrying about watermarks from third-party editing apps. Upload your videos directly to TikTok with no watermark or save them to your device with a CapCut end clip which may be removed with ease.
CapCut Video editing
Crop, cut, trim, and merge video clips with ease. CapCut also has a variety of transition options and high-resolution downloads to elevate your production quality.
High Quality
Users can use Advanced filters and flawless beauty effects that open up a world of possibilities.
Top Music Hits & Sounds Effects
Access to a Massive music library and Exclusive TikTok songs.
Stickers and texts
Fully express yourself thanks to top trending stickers and amazing fonts.
Effects
Get creative with a great range of visual effects.
Image Editing
Remove backgrounds from images and create slideshows using simple CapCut tools to add to your videos.
Audio Editing
Fade audio and add amusing sound effects to the audio for your video. 
Text Editing
Take your text to the next level with animation options on CapCut.
---
---
Monetizing on CapCut: CapCut Creator Program
Overview
Are you an avid editor on CapCut looking for a new side hustle? Get paid to create and share your amazing CapCut editing templates with the CapCut Creator Program. 
How to Apply
Open the CapCut app and tap on the banner inviting creators to the Creator Program on the main template menu. Complete the simple application and have three uniquely edited videos prepared to submit as well. CapCut will email you following your applications with further details if you are selected for the Creator Program.
Top Tips from CapCut
Stay up-to-date on all trends on CapCut. Join Discord and Whatsapp groups for tips and updates from fellow CapCut Creators.
Experiment with copyright-free templates and music.
Take viral templates and replicate them in your own style for practice.
---
CapCut Reviews
Users are already enjoying the app and leaving satisfied feedbacks like:
Greatest editing app
"This is the greatest editing app I've tried! Like im ngl! So great! So far there are NO ADS which is line of the best things on this app! Someone on TikTok recommended me this on a video cause she said its easier to download on android. So I tried this and wow!"
Very easy to use!
"Fantastic app, very easy to use and multiple options for all needs!!! This is what I was looking for a long time!!! And all this is for free…veryy cool!!!"
Absolute best editing app out there!
Earlier this year I've never heard of CapCut, until a friend who is a content creator mentioned it. She swore by it and still does. We collaborated on a TikTok video together and it was fun, easy, and quick to use that it's all I've been using ever since!
Perfect for beginner and intermediate editors!
There's man effects and filters vou can use on this!
You can crop videos, add text, and even share your creations with friends and even online apps like YouTube and TikTok! And there's no stupid watermark unless you use a template! CapCut makes it much easier to edit.
Omg 😆 ✨AMAZING✨
CapCut is an amazing app it is great for TikTok, Instagram reels, YouTube shorts and stuff like that! And if you're lazy like me, just go to the templates bar at the bottom and look through the templates people have made that you can use! And if you would like to, you could become a CapCut creator!
Best Video Editing Software
Started to use this on my phone but once I found out they made a desktop version of this, I immediately installed it. This is one of the best video editing software out there and very user-friendly. 
Surprisingly Amazing
I didn't have high expectations for this but I ended up straight up falling in love with this video editing software. The User Interface is awesome, and it doesn't tax your computers processing power at all! Couple this with the M1/2 processors and you have almost everything you need to produce content. At this point, why waste money on Adobe if your content is simple enoguh to produce on something like this?
---
CapCut Statistics and Information:
CapCut reported exceeding 200 million active monthly users in March 2023. The official verified CapCut account on TikTok has over 11.3 million followers and counting with more than 30.5 million cumulative likes on their page. 
CapCut is currently ranked #1 in Photo and Video on the Apple Mac and Mobile App Stores. CapCut was the most downloaded app in May 2023 on the iOS App Store with more than 12 million downloads. CapCut was the fifth most downloaded app worldwide overall combining data from the iOS App Store and Google Play.
CapCut App Info – Source: SensorTower
The app exceeded over 400,000 downloads as of the end of April on Google Play Store
The app notched 5 million downloads in March, according to Sensor Tower
The app was developed by Shenzhen Lianmeng Technology, a startup Bytedance acquired in 2018 for $300 million.
"The Chinese version was launched around a year ago. Users can log in to the app using their Douyin account and post their video clips to Douyin from the app. Users can also share their videos on the app with other users." (source: technode)
---
Start Your Next TikTok Influencer Marketing Campaign