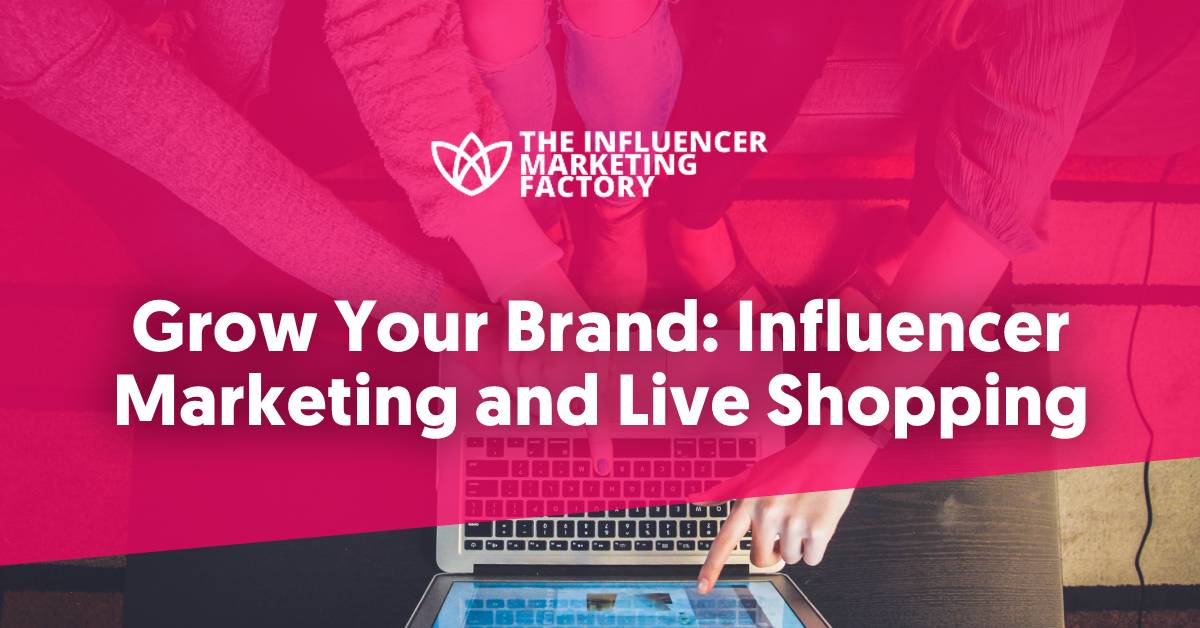 07 Jul

Grow Your Brand: Influencer Marketing and Live Shopping

As social media becomes more popular and prominent, it's even more critical that companies start learning how to advertise online. Two excellent ways to do this are influencer marketing and live shopping.

Influencer marketing is a strategy that businesses use to promote their services or products by partnering with social media influencers. Usually, companies look for social media users with large and active followers.

Live stream shopping takes the idea of influencer marketing and builds on it, and it works similarly to home shopping channels. Instead of being pre-recorded, though, hosts sell their products in real-time in front of a live audience, and promotions are only available during the stream.

For influencers, partnering with businesses helps grow their audiences and revenue. For businesses, influencer marketing is beneficial because it can drive up sales. They're more personal and more organic to users than other forms of marketing.
---
Influencer Marketing
A big reason that products like headphones or vitamins get popular is because of influencer marketing. It's why brands like Beats are household names.
Influencer marketing can help brands reach larger audiences and grow their social followings. When consumers see their favorite celebrities use and advertise specific products, they're more likely to buy the product, making the brand more trustworthy and increasing site traffic at the same time.
The Right Influencer
One of the easiest ways a company can use influencer marketing is to pay influencers to post with or about the product directly. Generally, brands look for influencers with loyal followings, so if one influencer has a massive number of followers but not a lot of engagement, they're probably not going to be a good choice.
Brands should also choose influencers that make content that already relates to the product. A fitness instructor on Instagram likely won't want to push a video game, but a Twitch streamer might.
Timing and Budget
Budget is essential for influencer marketing, but it's even more important to consider the frequency that influencers post about the product. If you have a lower budget, you might want to choose a few influencers to post about your product regularly.
Followers don't want influencers to overwhelm them with advertisements. Instead, brands want many influencers posting regularly once or twice each week. Having specific codes for influencers can help you track which ones were the most effective. The idea is to get people to see the posts multiple times every few days so that they're not overwhelmed while keeping the name and brand in mind.
---
Live Stream Shopping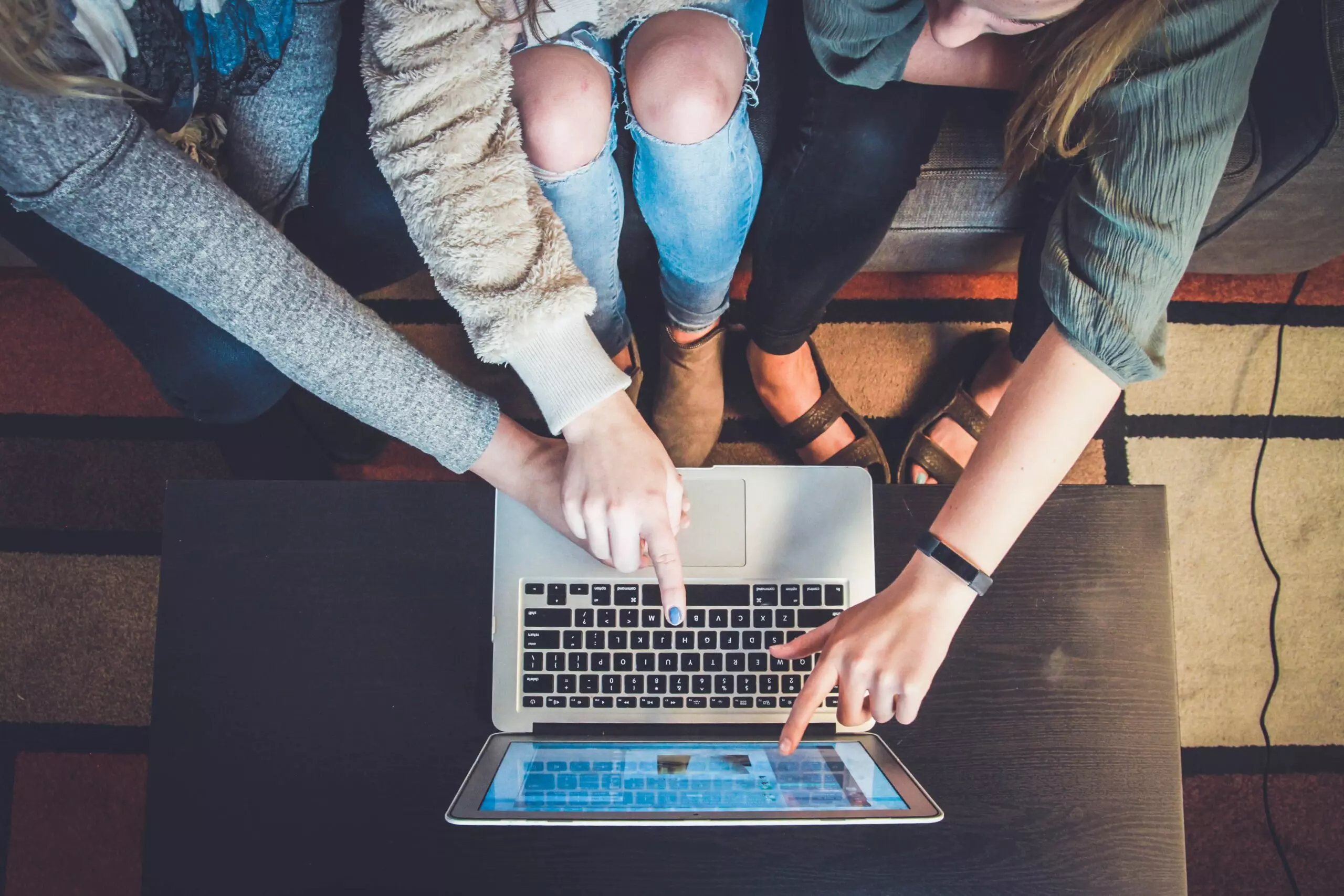 This method of advertising and selling is much different from influencer marketing, but the idea is somewhat similar. It's a method of marketing that's popular in China, and it's beginning to spread to other parts of the world.
Instead of focusing on selling specific products through various influencers, sellers will set up live streams with exclusive promotions. If you've ever seen the Home Shopping Network or QVC, it's similar to that. Influencers will talk about products they're trying to sell during a live stream.
Logistics
For buyers, live shopping is pretty straightforward. You join a platform and watch streams from various merchants. If you see something you like, you buy it. Streamers entertain you by playing games, eating food, and anything that makes them stand out against their competitors.
If you sell on a specific platform, the website will take a cut of whatever you sell, usually about 2-5%. To start streaming on a platform, though, you'll need to have a certain amount of fans. That means that you already need to have a following before you can start live selling.
Why Live Shopping?
Live shopping is exciting for buyers, and it promotes authenticity with sellers. There's no chance for merchants to Photoshop, so buyers can trust what they're seeing. It allows merchants to show you that their products work, and they can communicate and answer questions instantly.
Not only can you get a live FAQ from a seller, but you can also get excellent deals on featured items. Some merchants only offer certain promotions during live streams, so if you miss out on a deal, it's gone forever.
Will Live Shopping Migrate to the US?
Live shopping is already in the United States, but it's evolving. For example, Amazon already has Amazon Live, which lets merchants showcase various products via live stream.
Other companies are likely to capitalize on this new influencer marketing tactic. Wayfair recently announced a live streaming event designed to support sales for "Way Day". Although this event is different from other live shopping streams, this will likely become a trend in America in addition to the current trend in China.
---
An Adapting Market
In the future, it'll be interesting to see how influencer marketing adapts. Live steam shopping is already interesting enough on its own. Live shopping gives potential customers more to look at and interact with, and it allows for open communication between seller and buyer. You're not just watching a video, looking at images, or reading a post now; you're talking to a live seller.
---
Livestream Shopping Solutions
Smartzer
Smartzer's live stream shopping feature allows brands to sell products in real-time. Viewers can click products displayed in live stream shopping events to bring up information, add them to their cart or be directed to product pages. This shortens the path to purchase to drive up conversion rates. Smartzer also has an on-demand solution that lets brands tag pre-recorded video content with product information to make them shoppable. These shoppable video experiences can be shared on e-commerce sites, social media and email newsletters.

Shop LIT Live
With Shop LIT Live you can connect with your customers directly and showcase your products live. Shop LIT Live is a social media-powered shopping platform elevating the digital shopping experience with innovative livestream features. Launched by Toby Zhang in 2020, Shop LIT Live incorporates live video content, two-way real-time communication, and the ability for users to purchase products directly through its platform. Each livestream is hosted by a curated group of creators and experts who provide authentic feedback on products from top emerging brands within the beauty, fashion and lifestyle spaces to offer a futuristic way for consumers to discover and shop.
Popshop
Popshop Live re-imagines the mobile e-commerce experience by bringing immersive and entertaining real-time boutique shopping straight to your phone. Popshop Live is a mobile, live-streaming marketplace where up-and-coming brands and individuals can create and host their own pop-up shopping channels and sell directly to a global audience.
Popshop Live allows users to discover and follow live and upcoming show streams based on their shopping interests. Viewers can interact and shop in real-time with our broadcasters during a stream, and access their favorite storefronts and previous shows anytime.