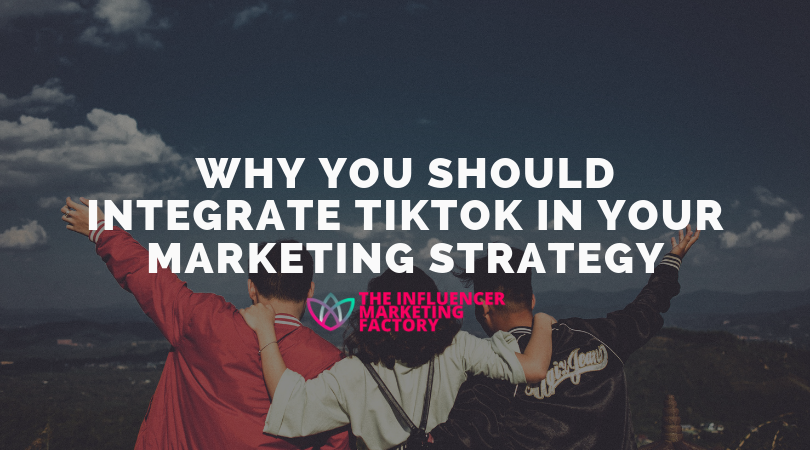 05 Aug

Why You Should Integrate TikTok in Your Marketing Strategy
What is TikTok
Did you know that over 90% of brands are currently using social media to build brand awareness? According to Hootsuite (2019), 88% of Americans aged 18-29 are using social media, and 69% of United States adults have a social media profile. It's safe to say that marketing companies are making the right move by targeting social media users to increase brand popularity. Each social media platform has learned a lesson or two from its predecessor on keeping their users engaged. Next in line is the social media platform TikTok.
---
TikTok History
TikTok has combined the lip-syncing trends of Musical.ly (acquired by ByteDance – the company behind TikTok) and the fun of Vine (an app with short comedic clips, discontinued in 2016), in turn creating a place where one can enjoy the entertainment of viral video clips with catchy tunes. A variety of well-known content creators have jumped onto the app, and have already gained 1+ Million followers each. Content creators connect with their followers on a daily basis by producing comedic/entertaining videos and/or doing a live-streaming broadcast. Live streaming gives influencers the ability to reach a broad audience of millions of users in a single broadcast all at once.
When we look at the bigger picture as a whole, content creators hold the key to influencing users into purchasing new products. Clothing, electronics, beauty products, app downloads, and even music can all be gain traction with the power of TikTok. As with anything upcoming and new, businesses should give TikTok a chance to see the potential the app has as a direct channel of marketing.
---
TikTok Influencer Marketing Examples
Instagram has become highly saturated with inauthentic profiles. Influencers are asking for preposterous compensation rates to create an Instagram Story or post a simple picture to their profile. These circumstances push marketing agencies to search for alternative opportunities that are cost-effective, market-friendly, and just as efficient. Providing another reason to integrate TikTok into marketing campaigns. Music labels are taking a liking to collaborate with influencer marketing agencies to make an artist or a particular song go viral. Leading by example The Influencer Marketing Factory helped Universal Music Denmark launched a song by the artist K-Phax, doing so by using only 5 influencers and creating a hashtag challenge. Within 3 weeks the results were 1M+ views on hashtags, 1000+ videos created, 5M+ reach of the song, and 10M+ combined reach of users.
This platform can be used to reach marketing goals such as creating brand awareness, promoting the launch of a new product/app, or even making a song go viral. Unfortunately, at the moment TikTok does not provide an option for creators to include a direct link to a company's landing page in their videos. Although, we do hope to see this feature in the near future as it will assist in boosting traffic to the given brand or company web page. However, if a company does want direct traffic to their web page from the TikTok app they will have to pay for its Ads Platform which is currently in its beta testing.
---
How To Create A Successful TikTok Influencer Marketing Campaign
Find The Right TikTokers
To create a marketing campaign on TikTok you would need to take three vital points into consideration. Choosing the proper influencer(s) for a campaign is the first key to success. This step can be done on your own or by a marketing agency, but keep in mind that it can be very time-consuming. An influencer with a mass following doesn't instantly make them a quality choice. The engagement rate should be taken into consideration to help determine the overall quality of the profile. A simple calculation can determine the engagement rate by using the number of hearts (likes), comments, and the number of followers of the influencer. According to the number of followers the influencers have they should reach a certain percentage that will indicate if they are a sound choice.
---
Choose The Right Song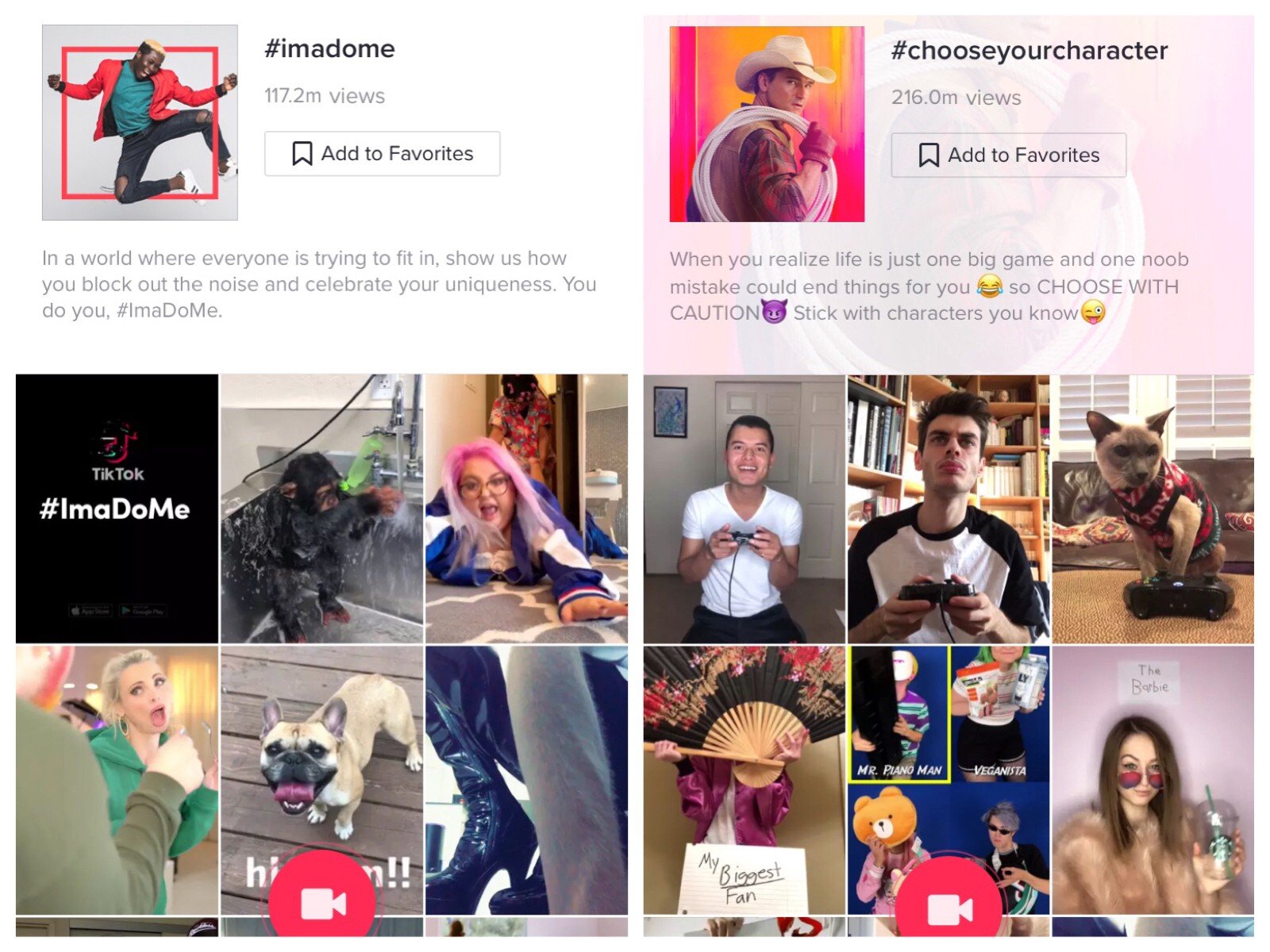 Secondly, when creating a TikTok video choosing the correct song is going to be vital in grabbing the viewer(s) attention. The influencer has at least 1 second before the viewer scrolls onto the next video. Using a catchy song increases engagement and the potential following of duets (other users make a duet video using the original clip recorded) that will successfully increase the overall reach of a marketing campaign.
---
Use The Right Tone of Voice
TikTok is an app for entertainment that speaks its own language. With that being said, try to approach the content with an open mind. Young content creators know what their followers want. The final key point is that it is important for the influencer to contribute content that is true to their character (or online persona). If content creators are forced to use a business tone it can come off as not authentic to followers, resulting in not so favorable campaign results. When the influencers are allowed to produce their own content within guidelines the outcome is organic and more likable. Speaking the same language as the followers seems to be more effective in soft-selling a product that will appeal more to younger generations.
In summary, TikTok is next in line to possibly surpass Instagram and YouTube. Businesses should use this opportunity (especially now that the market is not currently saturated) to give this app a chance as a marketing channel to boost brand awareness and speak to younger generations that tend to be more susceptible to online banners and traditional ads.
Interested in a TikTok Influencer Marketing Agency?