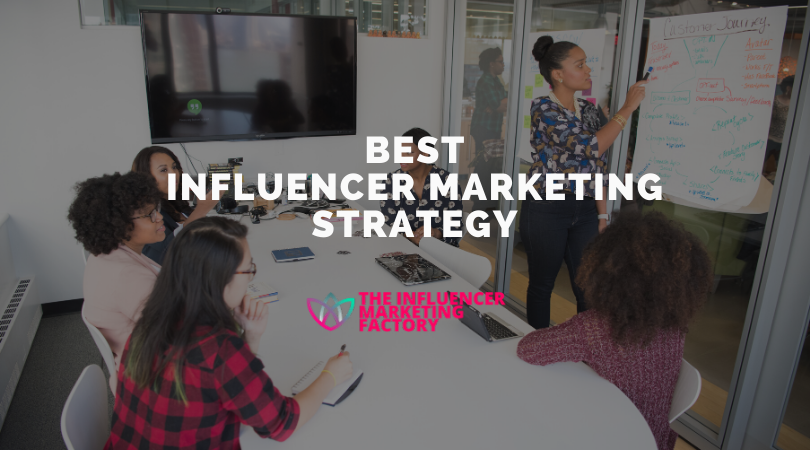 23 Jan

Best Influencer Marketing Strategy

If you have never worked on an influencer marketing campaign before, but are interested in doing so, we know it can sometimes be overwhelming to know where to begin. Here at The Influencer Marketing Factory, we have provided some of our best tips and tricks for crafting a campaign that performs well, and allows you to start forming an influencer marketing strategy that accommodates your company structure and goals.
---
1. Know your Audience
As you begin strategizing your influencer marketing campaign, it is absolutely essential to take time to understand your audience demographics, their interests, and the content that they would like to see. It is important to thoroughly understand this before choosing the content or talent because if you develop a wonderful campaign, but it is irrelevant to your audience, it will be time and money wasted. Before beginning, study your audience and see what content has previously performed well on your different social platforms, and use this as the starting point for your campaign.
---
2. Have a Set Budget
Before you begin sourcing talent, decide what is and what is not within budget. This will help you decide how you want to go about selecting talent. If this is your first campaign, it might be helpful to do some preliminary research and find out the rates for different types of talent. Based on this information, this will allow you to formulate a plan of either working with a small group of macro-influencers, a large pool of micro-influencers, or a combination of both. It is best to leave room in the budget in case a certain type of content from an influencer is performing well and you want to have them create more content like this. Most influencers will charge additional fees for services that are not outlined in the contract. Leave yourself room to maximize the momentum of the campaign once it has begun.
---
3. Find the Right Talent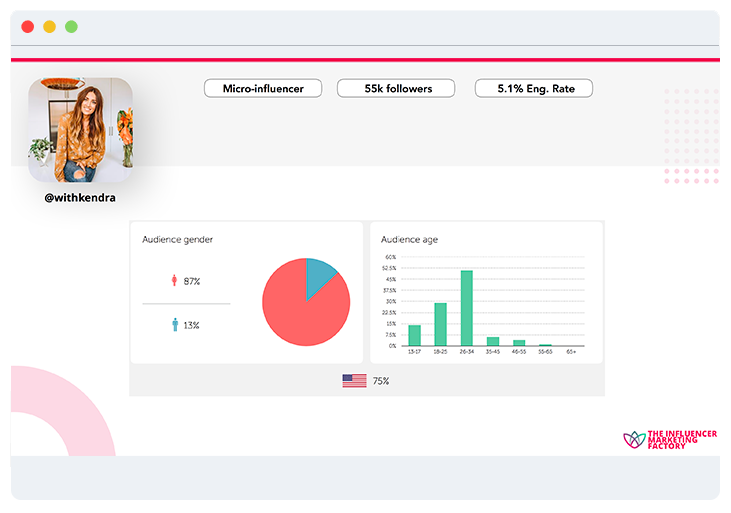 There are many paid tools available online to source influencer talent, and a list of these tools can be found here. Additionally, there are also free ways of sourcing talent. One way is to search for talent by hashtags. You can look up the top ten hashtags for a particular industry. For example, if you are a beauty or skincare brand you might search under the hashtags #beauty #makeup or #skincare to engage with some of the top posts and find influencers that are relevant to your brand and campaign. It is a good idea to begin a conversation with them and engage with their content before offering them the opportunity to work with you. This is a more organic approach and is an important piece of cultivating long term relationships with influencers. It is important to show genuine interest in the influencer's platform and content before beginning a business relationship.
---
4. Define your Campaign
Decide what platforms you would like your campaign to center on and the type of content you would like to see there. For Instagram, you can include timeline posts, image carousels, and Instagram stories. For Youtube, you can decide whether you want influencers to create dedicated or integrated videos. If Gen Z is a big part of your audience, it is a really good idea to center this campaign on TikTok through a hashtag challenge or brand takeover.
---
5. Set Clear Expectations for Influencers
When working on a campaign with a specific timeline, it is always best to over-communicate what the expectations are with a clear timeline. Most influencers simultaneously work on other projects, and providing a clear timeline will allow the influencers to look at their calendar and make room to create the content and post it–most influencers have a content calendar planned months out, so working ahead ensures that there will not be conflicts with other projects.
---
6. Evaluate the Campaign and ROI
It is absolutely essential to track the metrics of how your campaign is performing while it is still in progress and once it concludes. This is a great tool you can use to track how campaigns on Instagram are performing. It is a good idea to have a debrief meeting with your team to learn from the data: what performed well, what didn't, and what you can change and improve upon for the next campaign. What influencers were great to work with, which weren't, and why?
---
7. Work to develop long-term relationships
In every step of the process, keep the goal of developing long-term working relationships with influencers in mind. If influencers have a great experience working with you, if your campaign is organized and your team is professional, they will remember this the next time you reach out. Make sure that you express appreciation and show that you see their value. At the end of your campaign, send out a survey to receive feedback regarding their experience working with you. This will help you to modify your approach and improve how you work with new and returning influencers in the future.
We are a team of skilled TikTok, YouTube, and Instagram experts.