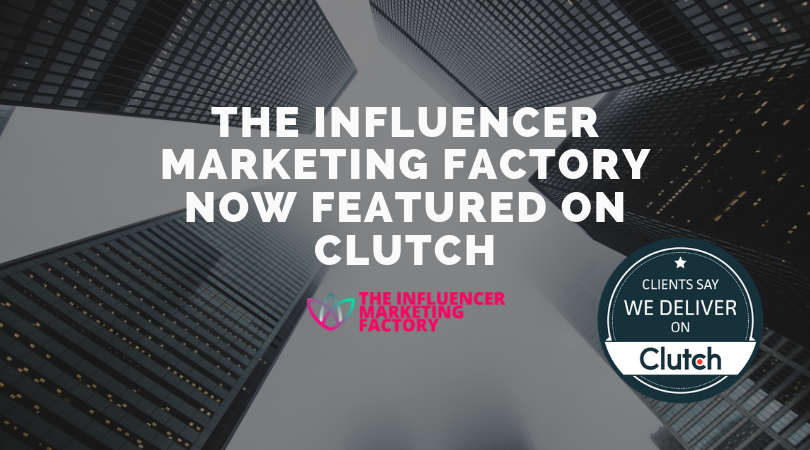 22 May

The Influencer Marketing Factory Now Featured on Clutch

We strive to deliver quality and value for each of our clients, and we are excited to share that we have been recognized for it. We are now featured as one of the top social media marketing agencies in Miami on Clutch. Clutch is a ratings and reviews platform for B2B service providers, using in-depth research to help firms better choose their service providers. After being the subject of their detailed research, we were featured amongst the top digital marketing firms in Miami in 2019, where there are nearly 400 companies included.

Not only are we featured on Clutch, we have also received our first client review! Clutch analysts reach out to the clients of the vendors on their site, asking them questions about the quality of work completed, its cost, and many other factors. Thanks to our first review, we have a perfect rating of five stars, and feedback like this:

We are grateful for this opportunity to receive verified and detailed feedback from our clients. Reviews like these let us know what we are doing right, and how we could be doing better. With our first review under our belt, we are excited to see what else our clients will have to say, and we look forward to helping even more people solve their digital marketing challenges.
In addition to our profile on Clutch, The Influencer Marketing Factory has been recognized for our industry expertise on The Manifest and Visual Objects, sister-sites of Clutch that also serve to help buyers find the right business partner for their needs. On The Manifest, The Influencer Marketing Factory is on the list of the best social media agencies in 2019. On Visual Objects, where buyers can peruse a visual portfolio of agencies' case studies, our team has been recognized as a leading digital marketing firm.
Thank you to our clients for supporting our business throughout the years. It's been a pleasure working with you all and we can't wait to see what else we can accomplish in 2019!