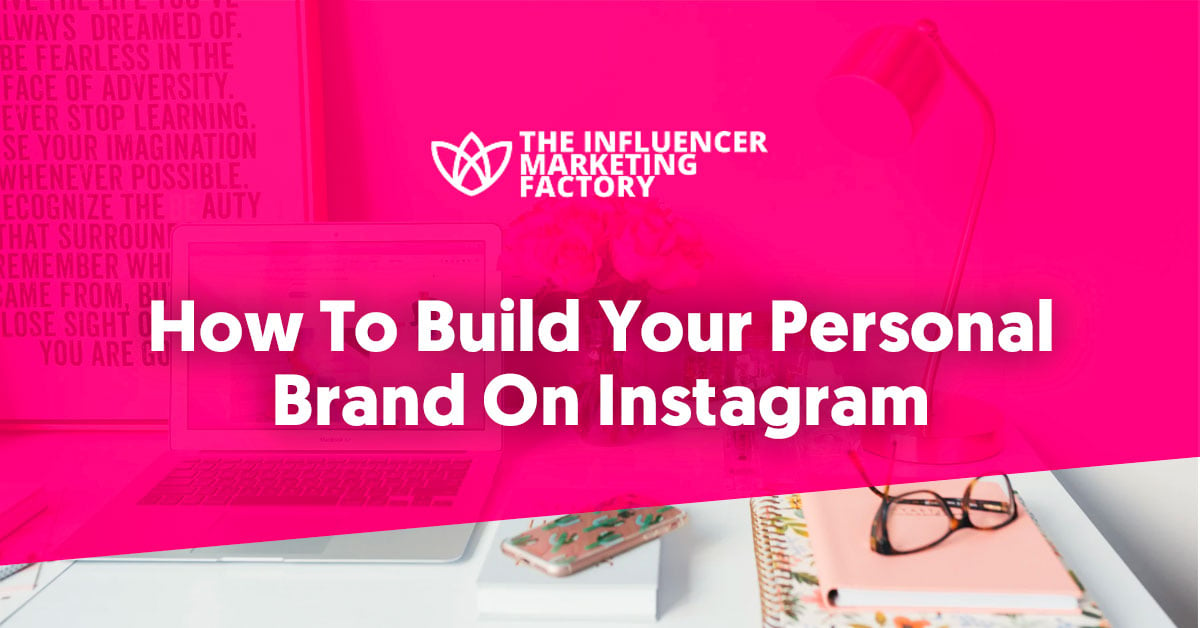 15 May

How To Build Your Personal Brand On Instagram

Instagram is a visual platform and you definitely need strong branding if you want to grow a loyal customer base. Take a look at any big Instagram brand account, and you'll notice this right away – there's a unique "something" that makes them instantly recognizable. Ever wondered why do people pay $6 for a cup of Starbucks when they can get a coffee for $2 everywhere else? It's simple. They pay for branding. Starbucks knows that and it's using it on Instagram as well. If you scroll through @starbucks' feed you will find more than coffee photos. Their feed is full of inspiring posts that all share a common theme: the famous Starbucks green.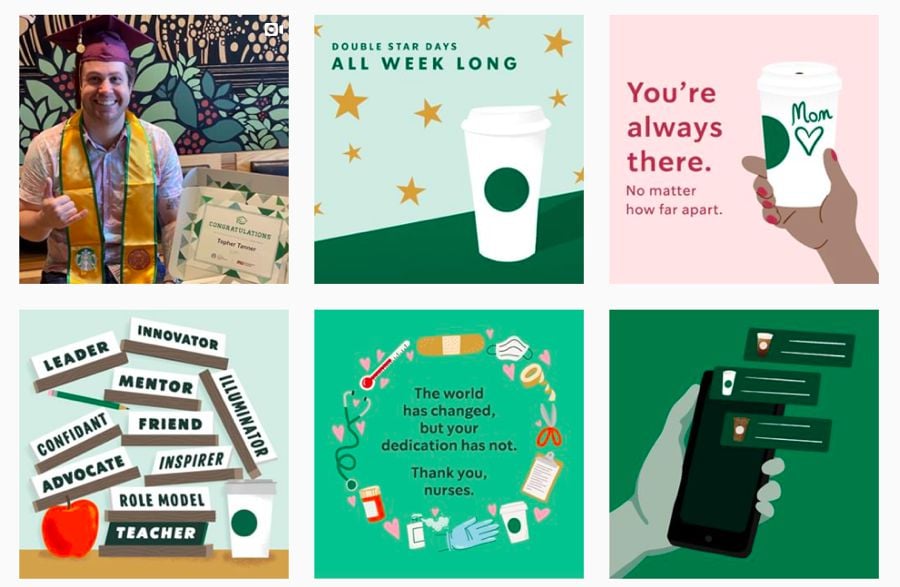 Wondering how to create your personal brand on Instagram? In this post, we'll show you three easy steps to brand yourself by creating a profile that helps you stand out from the crowd.
Let's dive in.
There are 3 parts to your personal brand on Instagram:
Your brand personality
Your visual content
Your brand voice
Now, let's go through these one-by-one.
---
Step 1: Optimise Your Bio to Express Your Brand Personality
Imagine your Instagram bio like your personal magazine cover. Does it help you attract your ideal followers? Is it appealing enough to new visitors? And most importantly, does it convince new visitors to click on the "follow" button? If it doesn't do all that, it's time to update your bio.
A good bio should tell anyone visiting your Instagram profile the following:
Who you are (eg. viral YouTuber, CEO)
What you do (eg. I help coaches monetize their audience)
Why should anyone follow you? (eg. to learn the latest Instagram growth tips)
Here are a few ways to express your personality in your bio:
Add your emojis (eg. @drukelephant added an elephant emoji which resonates with its brand)
Add a branded hashtag
Tag related accounts
Format your bio with spaces
Add a custom URL link
---
Step 2. Create Branded Content Your Followers will Remember
Next, let's talk about your content and imagery. After new visitors read your bio, they'll want to scroll through your feed and see what is your page all about. So, the content you post on Instagram needs to support the promise you made in your bio but also tell a unique brand story.

First, create a layout for your feed. Open your digital planner (eg. Preview or Later) and arrange your images in a 9 x 9 grid. Then, decide on a color palette (this can be the color from your logo) and two fonts that will resonate with your personal brand. Keep these consistent across all your posts so your followers recognize your content every time they see it online.
Colour tone. @elancafe only shares images that match its monochrome pink feed to create a branded look. Another branded item that appears almost in all photos is the pink blossoms.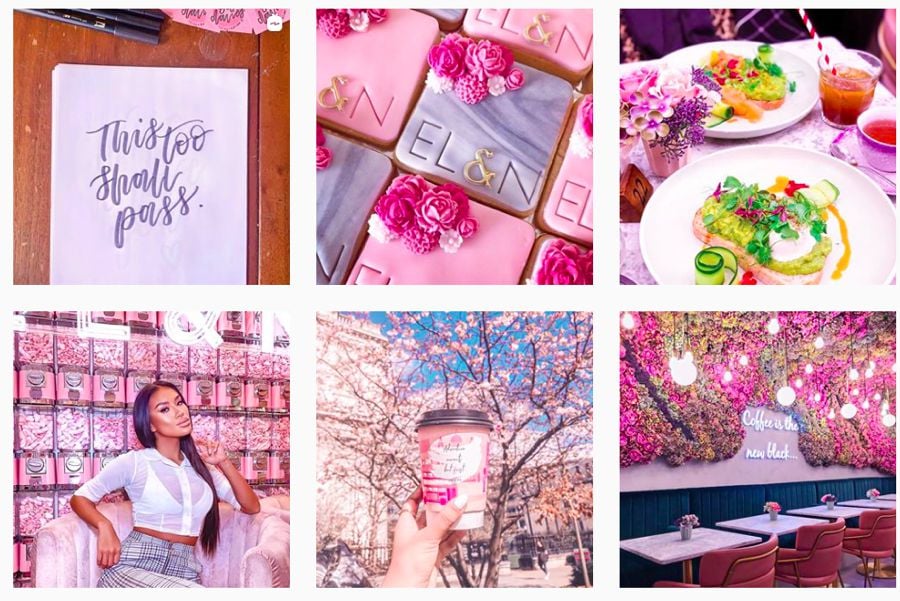 Content topic. @fentybeauty created a branded feed by delivering content that supports the "all-inclusive" brand stance. The page is a showcase of real people with different skin tones, that celebrates women and men from different parts of the world.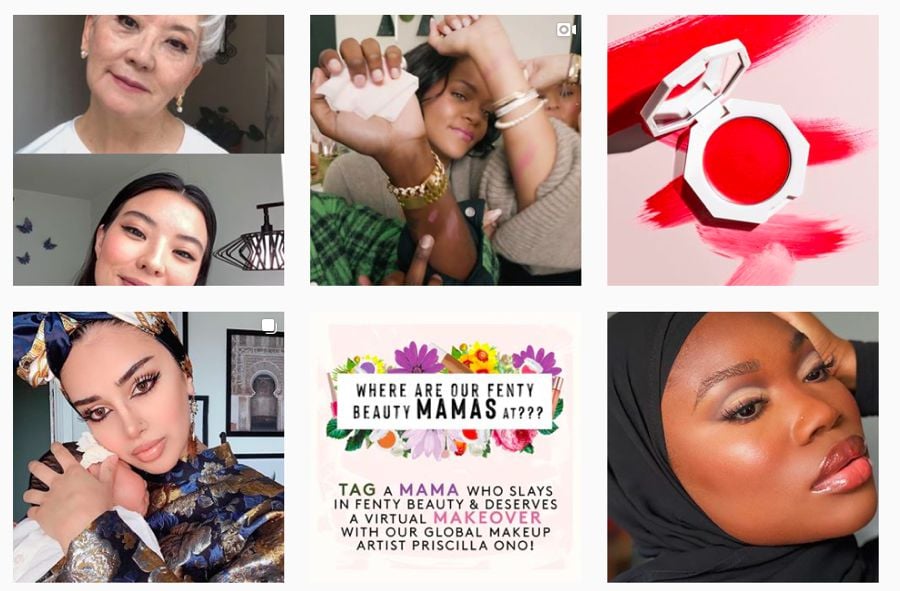 Use the same filter. @jennakutcher created a branded look for her feed by using the same filter in all her photos.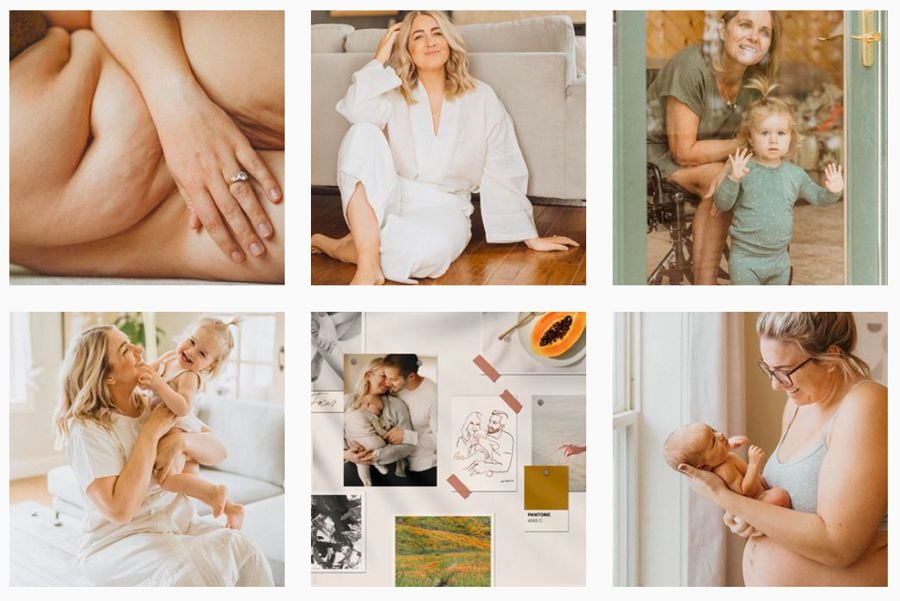 Second, decide on your content pillars. These are the main topics that you'll use throughout your content. Think: what are 3 things you want your audience to know you for?
For example, if you're a fashion influencer your 3 content pillar will be:
Body positivity mindset
Outing of the day photos
How to style tips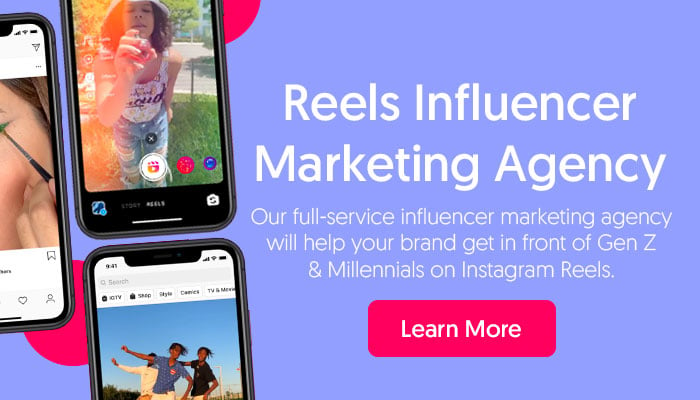 Here's what you might share if you're a social media agency:
Social media growth tips
Client testimonials
Behind the scenes
Hot tip: Track your Instagram statistics to ensure that the content you're posting resonates with your followers. If you are losing followers, it might be time to change your content strategy.
---
Step 3. Use your Brand Voice in Your Captions
Your brand has a unique and distinctive tone of voice and style. But how do you translate that into written words? Your goal should be to trick people reading them to feel as if they were having a conversation with you in real-time. If you're a small business owner, you should write your captions using the same tone of voice you use when you speak.
See how @amyporterfield starts her caption with a friendly salutation? "Hey, friend. How are you?". She then continues writing as if she was talking to you. So if you come across her posts, you'll feel like you want to be her friend.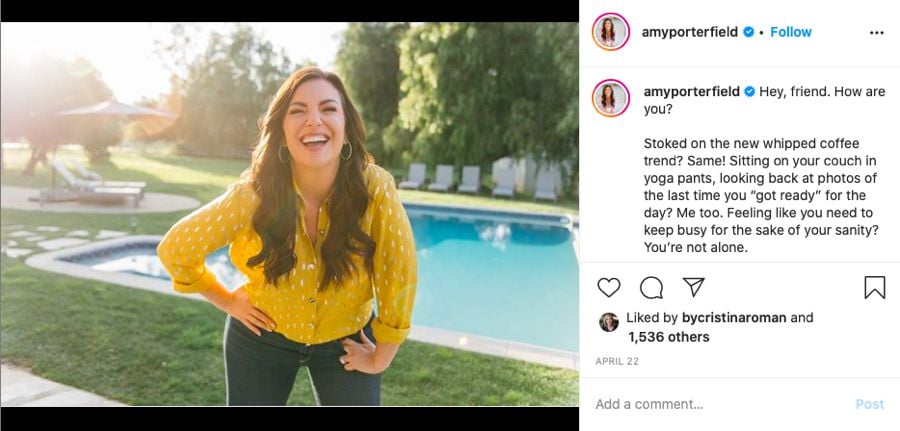 Here are a few tips to help you write branded Instagram captions:
Use your own voice when you write your captions and imagine you're having a conversation with a friend
Use the same structure (eg. start each caption with a salutation, and end it with the same call-to-action)
Format your captions with line breaks and add the same emojis in every post
Check your Instagram insights to see which captions your followers love
Done! Now you know how to build your personal brand on Instagram.
---
Alle Ceambur is an expert in Instagram Marketing. Alle is a Content Marketing Strategist and Lead Writer on Share My Insights blog. She's all about creating strategies and loves sharing her knowledge of content and Instagram marketing. She loves cappuccinos, has read all of Agatha Christie books – and is constantly on the lookout for her next adventure.