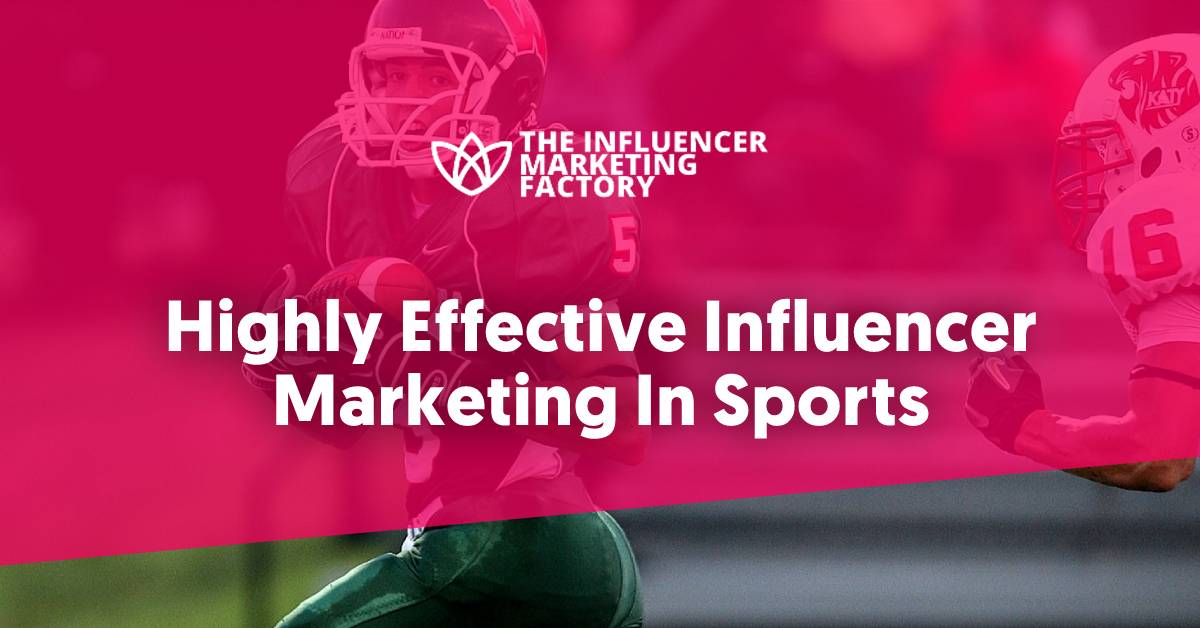 26 May

Highly Effective Influencer Marketing in Sports

Influencer marketing is insanely popular in most industries due to its effectiveness. According to recent research, over 65% of sports marketers believe that for brands to succeed online, they need to leverage the power of influencer marketing. Sports stars are natural influencers, and social media has provided them with an effective way of getting found online.

They can reach, connect with, and impact audiences from across the globe. Being able to partner with the right influencers on social media and other platforms allows brands to build trust, drive brand recognition, and boost engagement. But, while influencer marketing can help brands achieve their objectives, it can also be a double-edged sword.

The benefits of working with sports stars can also create a brand's downfall, particularly when working with people without a professional background in marketing or PR. That's why making money from such collaborations comes down to being able to understand exactly how to navigate the influencer marketing arena.  So read on to discover everything you need to know about highly effective influencer marketing in sports – what it is, why it's so effective, and how your brand can benefit from it.
---
Why Are Athlete Influencers so Effective?
The influencer marketing industry is expected to reach $15 billion by 2022. This figure is double what it was a year ago!
It offers the type of return on investment (ROI) that rivals most other marketing channels (except maybe email marketing).
But, why exactly is the industry exploding at such a pace?
The answer is simple:
Athlete influencers + social media = massive reach and impact.
The top socially relevant sports influencers have a strong impact online. For years, they have been used for endorsing brands, products, and services.
For example, most people will recognize Nike's partnership with Michael Jordan.
This collaboration produced a profitable spinoff brand and has been modeled by a lot of other partnerships over the years, resulting in billions of dollars worth of contracts.
Today, athlete deals have grown and evolved, involving companies in all kinds of industries, including:
Sports
Telecommunication
Automobile
Hotel
Beverage
Technology companies
… and many more!
In an effort to promote their products, brands are partnering with athletes from all disciplines – traditional sports, as well as unconventional ones, such as motocross, base jumping, and surfing.
Athlete Influencers Have a Distinct Edge 
Perhaps the most important reason why athlete influencers are so effective is that they possess a distinct edge.
Although many people still consider them to be pop-culture celebrities, top athletes are increasingly operating as influencers online thanks to their direct line of communication (from their social media, website or blog) that allows them to communicate directly with their fans and followers.
They are Natural Influencers
Brands also find it lucrative to work with sports influencers because they are influencers by nature, in any language – even when they're not trying.
It's hard not to be one with a legion of followers like these athletes below have:
Athlete Influencers Grow With the Brand
The partnership between Nike and Michael Jordan is a great example of how athlete influencers can grow with the brand.
This marriage of athlete influencers and social media is so effective that brands are now beginning to take notice of the lesser-known nano-influencers from different influencer levels to promote their campaigns.
They are capitalizing on everything – MVPs, all-stars, top professional athletes, lesser-known pros, and even relevant amateurs.
Being able to partner with the right influencer on the right platforms (e.g. where brands post on social media, host a webinar, etc.) can help brands reach new audiences, boost awareness, and build trust for a lot less money than the cost of traditional ads.
And, as the athlete grows, so too does the brand.
Important Note: For influencer marketing to be effective, you must commit to creating a program as opposed to one-offs or pop-up campaigns.
Granted, a formal endorsement deal may be out of reach for the majority of sports marketers.
For instance, a sports celebrity who is a household name will come with a price tag to match. While this may be okay for a global sports apparel firm, it certainly puts that influencer out of reach for small neighborhood fitness brands.
So what's the solution?
Smaller brands can still benefit from influencer marketing in sports by thinking in terms of building ongoing relationships with sports ambassadors in order to run successful athlete influencer campaigns that drive great results.
---
Potential Drawbacks of Influencer Marketing in Sports
There is no doubt about the ability of athletes to sell products.
As the influencer marketing landscape expands and evolves, athletes are maturing along with it. They are becoming more strategic about the products they promote and who they partner with.
However, eCommerce statistics show that the majority of consumers have concerns about the payments athletes and influencers receive for making product recommendations.
Also, although under close watch, the social influence of athletes is no longer just about their success in sports.
More and more people are beginning to focus on things such as the athletes' engagement and their attitude toward fans, as well as their social relevance – all of which up their value where fans, brands, and consumers are concerned.
But, this also means that any unsavory behavior (whether in their personal or social lives) such as offensive tweets may result in the brand being compromised.
In fact, even poorly produced content has the ability to jeopardize online sentiment and affect brand safety.
---
Which Businesses Can Benefit from Sports Influencer Marketing?
When most people think of influencer marketing, sports aren't necessarily the first thing that comes to mind.
But, the sports niche is a subset of two of the biggest influencer marketing sectors: health & fitness, and fashion.
Virtually any type of business can use influencers as a way to make their brands known and increase sales.
However, sports influencer marketing works better in some industries than others.
Here are some businesses in unusual niches that might benefit from sports influencer services, including mid-level influencers, micro-influencers, and macro-influencers.
Example #1: Digital Products
If you sell digital products, such as healthy eating courses, workout programs, etc. you may benefit from using an athlete influencer to drive targeted traffic to your sales page.
But, if your product is something like an inventory system with barcode software, then you will likely experience better results from a different marketing strategy, such as posting relevant content on top-quality blogs that accept guest posts.
Example #2: eCommerce Stores
If you run an eCommerce store that sells sports apparel, it's obvious that you can get great results from a partnership with a sports influencer.
But, it's still possible to enjoy the benefits of influencer marketing in sports even when you sell something that isn't clearly related to the topic of sports.
In fact, you can even leverage a partnership with an influencer even if your eCommerce store sells something that seems totally unrelated to sports. You just have to find the right angle.
Example #3: Service Providers
All types of service providers stand to benefit from influencer marketing. For instance, someone who focuses on VPNs might work with a sports influencer to create a campaign around helping people learn how to stream live sports with a VPN.
The same goes for all other services, and it can bring in significant marketing results to have a popular athlete associated with a brand's logo.
---
How to Run a Successful Sports Influencer Marketing Campaign
The key to success in sports influencer marketing is to focus on the important elements, such as
The budget
Brand message and image
Measuring and improving marketing goals
Partnering with the right influencers
Negotiating sponsored fees
But, most importantly, it's about understanding the influencer marketing landscape and having a well-structured campaign, from the initial concept to the final performance reports.
For influencer programs to be successful and effective, they not only require financial investment, but also a significant time investment.
Some marketers report putting in up to 80 hours a month just on managing influencer programs.
But, this is definitely worth it, especially when you consider the many benefits sports influencer marketing holds for brands, such as:
Driving social media engagement around products and services
Creating authentic content about the brand
Reaching younger generations, many of whom don't trust traditional advertising
Driving online ticket sales
Driving in-store merchandise sales
Driving traffic to websites or landing pages
Growing the brand's email subscriber base
Generating authentic product reviews
As an example, a brand might use a quiz maker to create an engaging list of trivia questions as a way to grow their email list from targeted responses.
Just remember that there needs to be an angle that ties the product to the influencer, otherwise their audience won't find it relevant and therefore the campaign will be ineffective.
Take this website that sells empty capsules in all standard sizes, as an example.
It will be virtually impossible to find a way to align their products with a sports influencer.
And the last thing anyone wants is to end up with a campaign like Cristiano Ronaldo's absurd Pao Facial Fitness ad, which was a huge influencer marketing ad.
The same goes for a website like this one that sells a CRM with a predictive dialer – and this highlights the importance of making sure the influencer is right for the product.
---
Examples of Companies Built on Influencer Marketing
Here are some of 2020's high-performing campaigns we admired the most.
Example #1: NBA – Basketball is Back
One of last year's most impactful sports influencer marketing campaigns is the "Basketball is Back" campaign from the NBA stars, LeBron James, Chris Paul, and Damian Lillard, among others.
This campaign was designed to promote the return of WNBA hoops after the worldwide lockdown, but many other athletes from different sports joined in to show their support for the league.
Ultimately, this transformed into a viral campaign that allowed the brand to reach fans of all demographics and interests.
#2: Nike – Play Inside, Play For the World
This campaign from Nike showcases just how well a brand can use its own platform (and the league of professional athletes) as a powerful way to reach the audience in moments of cultural significance.
In 2020, when people suddenly found themselves stuck inside without the ability to take part in any of their favorite sports, the brand used its roster of famous athletes, including Cristiano Ronaldo and Tiger Woods to send powerful messages to the audience.
These are great examples of influencer marketing in sports, but how exactly do you go about choosing a partnership?
How do you determine whether or not an influencer is authentic, and if they will be able to deliver real results?
Let's find out.
---
Factors to Consider When Choosing Influencer Partnerships
When it comes to identifying the best partnerships, there are certain factors you can consider to help you determine whether or not a sports influencer is high-quality and authentic.
These include (in order of importance):
Engagement rate
Number of followers
Responsiveness
Quality of images
Feed/Grid aesthetic
Other factors
The engagement rate is the most important factor. It shows you the quality of an influencer's followers. Healthy influencers should have engagement rates above 2%.
This is an important metric to consider because if your influencer is too busy training or working out to spend time communicating with their fans, then they probably won't be of much value to you.
To calculate the engagement rate of an influencer, find out the average number of likes and comments per post and divide that by the number of followers.
So, for instance, if a sports influencer has an average of 300 likes or comments per post, and they have 50,000 followers, their engagement rate would be 300 / 50,000 = 0.60%.
Remember, Bigger Audiences Are Not Necessarily Better
Influencers come in all sizes, and you can still find someone who makes a powerful impact even though they have a relatively small audience.
For instance, if you sell products that appeal to a small sports niche, you might be better off working with a smaller, yet more enthusiastic and active influencer who will be able to drive higher engagement, and therefore more conversions and sales.
---
Top Challenges of Sports Influencer Marketing
Now that you know all the benefits that come with effective influencer marketing in sports, it's time to take a look at some of the main challenges faced by sports marketers.
1. Determining If Sports Influencer Marketing Is Right for Their Brand
The majority of sports marketers state that their main challenge is in finding out whether or not sports influencer marketing is right for their brand.
They are not clear on whether athletes can influence their target audience, which is a huge problem because it's important to choose influencers with followers that match the brand's ideal market.
2. Setting Objectives for Sports Marketing Campaigns
Whether it's boosting engagement by posting videos on social media or increasing loyalty through user-generated content, marketers struggle to set objectives for their marketing campaigns.
If they don't know what they wish to achieve with their influencer posts, it ultimately impacts their ability to achieve real results from their efforts.
For example, say a brand wants to work with an influencer in order to boost engagement through the use of videos and motion graphics like the one below:
How would they measure whether or not the influencer was successful in directing traffic to their page?
3. Collecting Important Metrics on Influencer Programs
Another challenge that sports marketers face with regard to influencer marketing is how to collect metrics on their campaigns so they can gauge the success (or lack thereof) of every campaign.
The majority of marketers state that they collect metrics by following growth. Others follow unique UTMs or screenshots from the influencer. Yet others use coupon codes and various other methods for tracking influencer programs.
4. Changes in FTC Rules Governing Sponsored Content
Another huge challenge brands face is the risk of incurring penalties and fines due to violating FTC regulations.
As influencer marketing grows, a lot of sports marketers are failing to abide by the rules set by the FTC, with many being unaware that the partnerships between influencers and brands are governed by FTC regulations.
For instance, some sports marketers are not aware that proper #sponsored and #ad disclosure is required for all sponsored posts on social media.
These are just a few of the many challenges faced by sports marketers with regard to influencer marketing.
But, the good news is that help is always available, and you can hire people from freelancing platforms online to help you with every aspect of your sports marketing campaign.
---
Conclusion
These days, athletes can impact the audience without ever having to set foot on a playing surface.
Their influence stretches way beyond the bounds of the sporting arena. They have become role models and trendsetters, and their websites, social media, and other platforms online give them the opportunity to get the message across in effective and convenient ways.
There is no doubt that influencer marketing in sports can help businesses share their brand message, boost awareness, and achieve their marketing goals.
---
Author Bio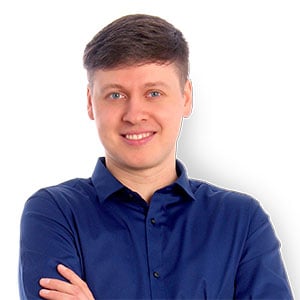 Burkhard Berger is the founder of awesomex™. You can follow him on his journey from 0 to 100,000 monthly visitors on www.awesomex.com. His articles include some of the best growth hacking strategies and digital scaling tactics that he has learned from his own successes and failures.