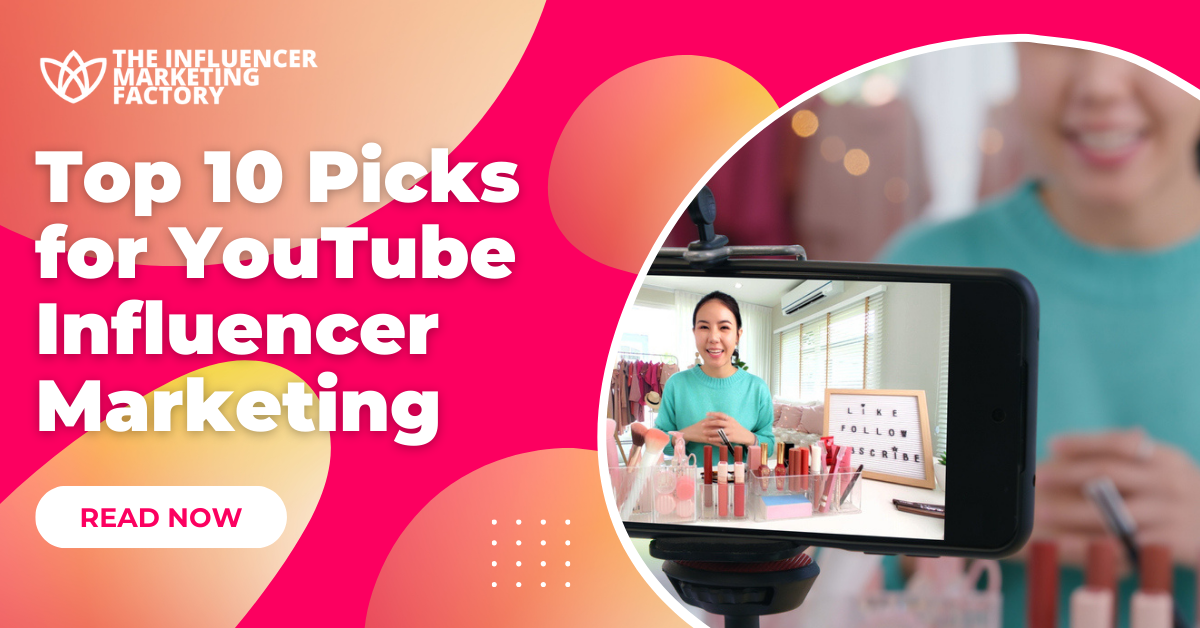 01 Sep

Top 10 Picks for YouTube Influencer Marketing

In an era where YouTube dominates the digital sphere, finding the right agency to elevate your influencer campaigns is crucial. Scouring every corner of the globe, we've curated a list of the top 10 firms that excel in this niche. These agencies not only understand the intricacies of video marketing but also know how to pair your brand with influencers who resonate with your target audience. Read on to discover your ideal partner.
1. The Influencer Marketing Factory

Welcome to The Influencer Marketing Factory! In the dynamic realm of digital advertising, we stand out as a guiding light for brands eager to make a genuine mark. With a far-reaching global presence, we masterfully design scalable, authentic, and return on investment-driven (ROI) campaigns on platforms like TikTok, Instagram, and YouTube. Our approach is thorough: we start by deeply understanding a company's vision, mission, and objectives. We then zero in on the target audience, ensuring our campaigns genuinely connect with the intended demographics. 
Moreover, we handle all legal aspects seamlessly, with each influencer entering into a transparent agreement. But our efforts don't stop at reach; we emphasize content that truly engages the audience. And, importantly, we provide meticulous tracking for every campaign, granting clear insights into its efficacy.
But what makes The Influencer Marketing Factory unique from the competition? We meld all the white-glove services of an influencer marketing agency with a data-controlled approach to ROI, metrics, conversions, and KPIs (key performance indicators). 
Still in doubt? Let the accomplishments we've achieved for our clients do the talking:
Featuring TikTok's most well-known beauty influencer, Edward Zo, we achieved more than 35,600 clicks for Ren Skincare to raise brand awareness and drive conversions for Ren's Evercalm Rescue Mask.

We worked with 49 content creators to get more than 1,162,400 story impressions for BenQ to promote their portable projector GS2.

We discovered six TikTok creators based in the US with a cumulative reach of 42.8 million followers. Each of them crafted a unique TikTok video, incorporating the hashtag #VisitKoreaFromHome. This campaign resulted in a remarkable total of over 42,826,500 TikTok followers among them.
Ready to get started? Click here to get in touch with our dedicated team at The Influencer Marketing Factory and see how we can assist your business's exposure and success today!
Headquarters:

Miami, FL, USA

Founded:

2018

Email Address:

[email protected]

 

Phone Number:

+1

(800) 469-9753

Address:

66 West Flagler Street, Suite 900 – #1178, Miami, FL 33130, USA

Specialization:

YouTube

Influencer Marketing, ROI-Oriented Campaigns, Paid Advertising 

Clients:

Envato, Ablo, Warner Music Group, Gismart, FinTron Invest
2. Get Hyped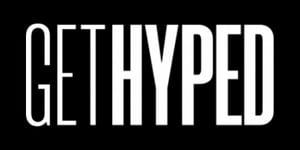 Next, we have Get Hyped, a firm that has over seven years of experience in YouTube influencer marketing for lifestyle brands. Their expertise encompasses every facet of influencer collaboration projects, guiding customers from concept creation to execution. Notably, they employ a manual vetting procedure to ensure that only the most outstanding individuals are chosen for campaigns.
Since its inception, Get Hyped has worked on various endeavors, such as awareness initiatives, unboxing and review videos, tutorial guides, and product placements. Additionally, the company has won many awards, including being named one of the top advertising and marketing agencies in 2021 by Clutch.
Headquarters:

Hartford, CT, USA

Founded:

2016

Email Address: [email protected]
Website:

https://gethypedmedia.com

Phone Number:

+1 (860) 272-6644

Address:

100 Pearl St, Floor 14 – #1409, Hartford, CT 06103, USA

Specialization:

Social Media Advertising, Web Development, Content Creation, PR & Events 

Clients:

TP-Link, Trend Micro, Voyager, Cannalle
3. Vireo Video
With a team of certified YouTube experts, many of whom are creators themselves, Vireo Video brings a unique perspective to influencer campaigns. The agency offers a full suite of services, including strategy development, brand ambassador sourcing, collaboration, and review analysis. Once the project is live, the company optimizes the content for organic reach and provides detailed reports.
Vireo Video has a diverse clientele, ranging from thought leaders and coaches to businesses in both B2B and B2C sectors. They assisted Briogeo — Sephora's fastest-selling hair care product — in overcoming low engagement and receiving a 4-to-1 return on ad spend (ROAS) and a 3000% increase in online store sessions from YouTube within two months.
Headquarters:

Vancouver, Canada

Founded:

2016

Email Address: [email protected]
Website:

https://

vireovideo.com

Phone Number:

+1 (604) 529-8290

Address:

207 West Hastings St #601, Vancouver BC V6B 1H7, Canada

Specialization:

YouTube Influencer Marketing, Video Optimization, Video Ads, Marketing Strategy 

Clients:

Best Buy, Briogeo, Sparta Science, Booty Bands & Barbells
4. Marmot Inc.
Marmot Inc. focuses on creating video content and influencer marketing strategies — on platforms like YouTube — that resonate with their customer's target audience. Leveraging their internal network of trendsetters, they distribute content to the right people, aiming to make brands more recognizable. 
One of their notable achievements includes a blogger and social media outreach event for Primo Smallgoods that resulted in the product selling out in Woolworths within the first week. Marmot Inc. also offers services like product demo, how-to or explainer, and brand story videos. 
Headquarters:

Sydney, Australia

Founded:

2011

Email Address: [email protected]
Website:

https://

marmot.com.au

Phone Number:

+61 2 8024 5959

Address:

Level 1, 9-13 Bronte Rd, Bondi Junction, Sydney NSW 2022, Australia

Specialization:

Digital Marketing, Influencer Marketing, Social Media Marketing

Clients:

Reflections Holiday Parks, Monex Securities Australia, IKEA, Fuel Finance 
5. Intuition Media Group
Now we turn our attention to Intuition Media Group, an award-winning agency with a wealth of experience matching brands with the most suitable YouTube creators. Known for its collaborations with Fortune 100 companies, this firm adheres strictly to Federal Trade Commission (FTC) guidelines, ensuring a transparent process.
In a notable project for the Hyundai Venue Miami launch, Intuition Media Group collaborated with five vloggers, who were accompanied by their parents or significant others. Over the weekend, these influencers participated in a ride-and-drive event. The digital content produced during this initiative captivated an online audience of 19.1 million people.
Headquarters:

Greenwich, CT, USA

Founded:

2008

Email Address: [email protected] 
Website:

https://intuitionmediagroup.com/

Phone Number:

+1 (203) 984-2202

Address:

N/A

Specialization:

Influencer Marketing for TikTok, YouTube, Instagram

Clients:

Dove, GoDaddy, Canon, Johnson & Johnson, Kraft
6. Famesters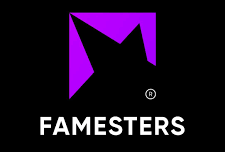 Famesters serves as a bridge between brands and YouTube influencers, aiming to amplify brand messages through targeted video content. To date, the agency has orchestrated more than 7,500 campaigns across a geographical expanse of 65 nations. Their extensive network includes collaborations with more than 1,000 handpicked YouTubers, contributing to the creation of over eight million videos.
The agency's foremost objective is to elevate ROI through meticulous planning and the application of insightful analytics. Famesters takes charge of the entire process, from preliminary market assessments and competitive scrutiny to ongoing oversight and detailed reporting. They have a broad range of experience, covering sectors such as fintech, e-commerce, and various digital services.
Headquarters:

Limassol, Cyprus

Founded:

2017

Email Address: [email protected]
Website:

https://famesters.com 

Phone Number:

N/A

Address:

84 Spyrou Kyprianou Avenue, 3070 Limassol, Cyprus

Specialization:

Influencer Marketing, Social Media Advertising, Performance Marketing

Clients:

Babbel, ChillBase, Konami, YAGER
7. The Social Strategy Influencer Agency
The Social Strategy Influencer Agency is a multifaceted firm that delves into the realm of YouTube influencer marketing. With a reach extending from the USA to international markets, the agency aims to elevate brand awareness through strategic collaborations with trendsetters. Their services encompass a variety of elements, from goal-setting and KPI monitoring to reporting. 
The online promoters that The Social Strategy collaborates with span diverse niches, from comedy to lifestyle tutorials, offering various promotional avenues. The agency ensures that these influencers have a minimum of 1,000 subscribers and a compelling content portfolio. The types of material produced range from product reviews and day-in-the-life vlogs to tutorial videos and giveaways.
Headquarters:

Manalapan Township, NJ, USA

Founded:

2016

Email Address: [email protected]
Website:

https://thesocialstrategy.us

Phone Number:

+1 (732) 772-5501

Address:

10 Dortmunder Dr, Manalapan Township, NJ 07726, USA

Specialization:

Influencer Marketing for TikTok, Instagram, YouTube, and Facebook

Clients:

Dunkin' Donuts, Olay, Pampers, Brazi Bites
8. Bees Marketing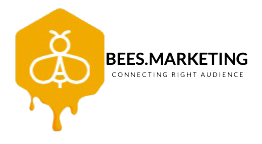 Next, we have Bees Marketing. This company primarily focuses on YouTube channel management, influencer marketing, and video monetization. Their history reveals a series of milestones, such as managing over 67 YouTube channels and delivering more than two billion views. 
With eight years of experience, Bees Marketing helps businesses, content creators, and influencers across various countries generate significant revenue. They operate globally but pay special attention to customers based in the USA, UK, India, and Australia. The agency's website also contains an insightful blog section that delves into essential "how-to" topics, providing valuable insights on enhancing one's presence and growth on YouTube.
Headquarters:

Noida, India

Founded:

N/A

Email Address: [email protected]
Website:

https://bees.marketing

Phone Number:

+91

981 8468006

Address:

B-224, Plot No. A, 40, Block A, Industrial Area, Sector 62, Noida, Uttar Pradesh 201301, India

Specialization:

Full-Service YouTube Marketing Agency

Clients:

Tips, Sufiscore, Tide, Udan Khatola
9. Carusele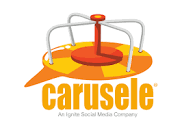 Carusele conducts YouTube influencer marketing and places a strong emphasis on measurable outcomes. They evaluate various metrics, including click-through rates (CTRs), conversions, and bounce speed, to gauge the effectiveness of an influencer marketing campaign. They have experience working with the food and beverage, lifestyle, entertainment, and retail sectors.
One of Carusele's case studies involves a collaboration with Radha Beauty. The project aimed to drive organic visitors and e-commerce sales by partnering with a diverse set of beauty influencers. The strategy included real-time monitoring of content to identify high-performing assets, which were then used to develop traffic-optimized social ads. This approach resulted in exceeding the campaign's web-traffic goals by five percent.
Headquarters:

Cary, NC, USA

Founded:

2015

Email Address: [email protected]
Website:

https://carusele.com 

Phone Number:

+1 (919) 653-3334

Address:

4000 Centregreen Way, Suite 150, Cary, NC 27513, USA

Specialization:

Full-Service Influencer Marketing Agency

Clients:

Starbucks, Sabra, Hallmark, Pepsi, Walgreens
10. Find Your Influencer (FYI)
Lastly, we have Find Your Influencer (FYI), a UK-based marketing agency. With a vast network of influencers, the firm offers two primary solutions for brands: 
Campaign listings:

A platform where brands can showcase their requirements, inviting celebs or social media personalities to apply for collaboration opportunities.

Influencer project management:

The company employs a blend of insights and creativity to deliver activations that resonate with target audiences.
On the YouTube front, FYI has a wealth of experience, having collaborated with renowned companies like Aldi and Frenchic Paint. They offer a range of services, from creating long-form content to generating leads and sales through tracked links in video descriptions. 
Headquarters:

Manchester, UK

Founded:

2015

Email Address:

N/A

Website:

https://findyourinfluencer.co.uk 

Phone Number:

+44 1617 310 048

Address:

Floor 2, Landmark Space, 3 Hardman Square, Spinningfields, Manchester, M3 3EB, UK

Specialization:

Influencer Marketing, Social Media Ads

Clients:

Aldi, phs Group, Love Island, Frenchic Paint
Conclusion
And there you have it—the ultimate roundup of the world's premier agencies for YouTube influencer marketing. Whether you're a brand or an influencer, these firms offer the expertise to elevate your digital narrative. Act now to transform your online reach and engagement.