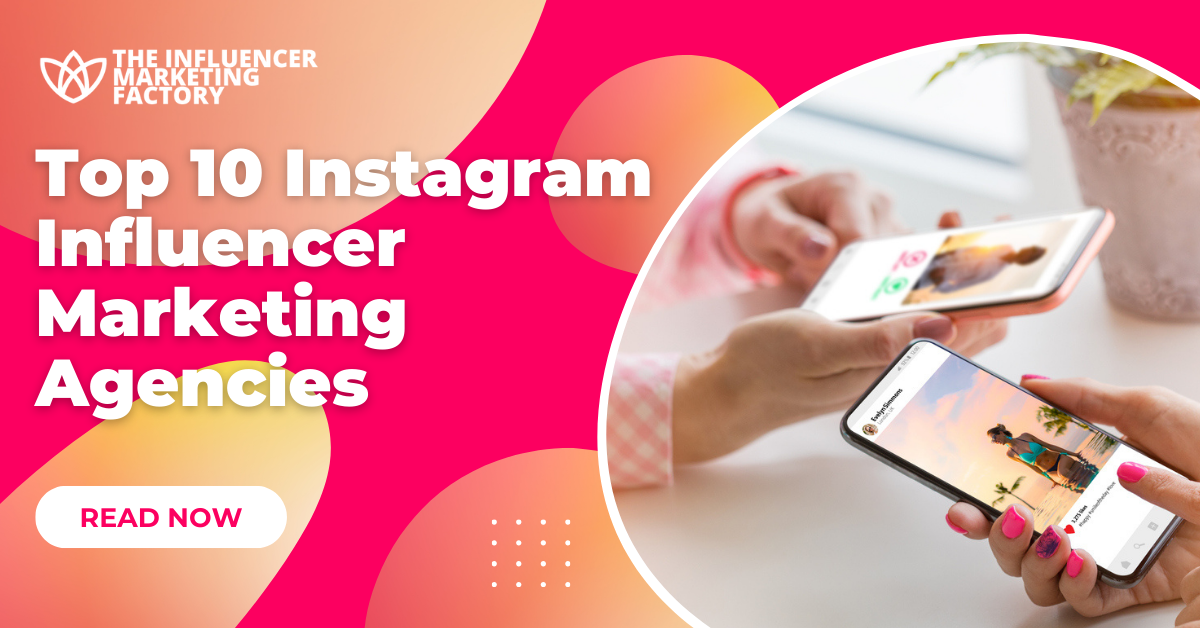 01 Sep

Top 10 Instagram Influencer Marketing Agencies

In a world where Instagram reigns supreme for brand exposure, influencer marketing has become the go-to strategy for businesses aiming for global impact. But with countless agencies vying for your attention, how do you pick the one that's the perfect fit for your business? 

Worry no more. We've done the heavy lifting to bring you a curated list of the best companies. These standout firms are masters at crafting compelling narratives and engaging the right audiences, setting you on the path to stardom.
1. The Influencer Marketing Factory

Welcome to The Influencer Marketing Factory! In the dynamic realm of digital advertising, we stand out as a guiding light for brands eager to make a genuine mark. With a far-reaching global presence, we masterfully design scalable, authentic, and return on investment-driven (ROI) campaigns on platforms like TikTok, Instagram, and YouTube. Our approach is thorough: we start by deeply understanding a company's vision, mission, and objectives. We then zero in on the target audience, ensuring our campaigns genuinely connect with the intended demographics. 
Moreover, we handle all legal aspects seamlessly, with each influencer entering into a transparent agreement. But our efforts don't stop at reach; we emphasize content that truly engages the audience. And, importantly, we provide meticulous tracking for every campaign, granting clear insights into its efficacy.
But what makes The Influencer Marketing Factory unique from the competition? We meld all the white-glove services of an influencer marketing agency with a data-controlled approach to ROI, metrics, conversions, and KPIs (key performance indicators). 
Still in doubt? Let the accomplishments we've achieved for our clients do the talking:
Featuring TikTok's most well-known beauty influencer, Edward Zo, we achieved more than 35,600 clicks for Ren Skincare to raise brand awareness and drive conversions for Ren's Evercalm Rescue Mask.

We worked with 49 content creators to get more than 1,162,400 story impressions for BenQ to promote their portable projector GS2.

We discovered six TikTok creators based in the US with a cumulative reach of 42.8 million followers. Each of them crafted a unique TikTok video, incorporating the hashtag #VisitKoreaFromHome. This campaign resulted in a remarkable total of over 42,826,500 TikTok followers among them.
Ready to get started? Click here to get in touch with our dedicated team at The Influencer Marketing Factory and see how we can assist your business's exposure and success today!
Headquarters:

Miami, FL, USA

Founded:

2018

Email Address:

[email protected]

 

Phone Number:

+1

(800) 469-9753

Address:

66 West Flagler Street, Suite 900 – #1178, Miami, FL 33130, USA

Specialization:

Instagram

Influencer Marketing, ROI-Oriented Campaigns, Paid Advertising 

Clients:

Envato, Ablo, Warner Music Group, Gismart, FinTron Invest
2. EON8
Since its inception, EON8 has been involved in more than 250 projects, collaborating with an extensive network of 75,000 online promoters, and has garnered over 400 million views. The firm is particularly adept at Instagram reel marketing, crafting visually captivating material designed to go viral and drive both impressions and leads.
More specifically, EON8 takes a holistic approach, starting with influencer discovery, where they find the right fit for your brand. They then manage communications and negotiations, ensuring you get the best deal. Content is crafted and shared with the chosen influencers, who then upload it to their profiles. The agency also elevates campaigns by boosting Instagram ads for instant traffic. 
Headquarters:

Tamil Nadu, India

Founded:

2012

Email Address: [email protected]
Website:

https://eon8.com

Phone Number:

+91 90 42294007

Address:

471 8th Floor Prestige Polygon, Anna Salai, Teynampet, Tamil Nadu 600035, India 

Specialization:

Digital Marketing, Social Media Marketing, Display Advertising, Reputation Management, Influencer Marketing

Clients:

VLCC, TVS, Apollo Hospitals, Poorvika, IBM
3. Ampfluence
Ampfluence is a firm dedicated exclusively to amplifying Instagram profiles through a hands-on, human-centric model. In contrast to numerous other operations that depend on automated tools or bots, this company values authenticity and ensures its practices are in full alignment with Instagram's community guidelines. 
When it comes to pricing, Ampfluence adopts a flexible structure designed to accommodate varied requirements. Their entry-level "Growth" plan is set at $249 per month and targets an acquisition of approximately 250 authentic followers while also providing email-based assistance. For those seeking more, the "Growth & Content" plan, priced at $1,499 monthly, elevates the service by adding perks like personalized analytics and post-scheduling features.
Headquarters:

Ewing, NJ, USA

Founded:

2016

Email Address: [email protected]
Website:

https://ampfluence.com 

Phone Number:

N/A

Address:

1602 Pennington Road., Suite 100, Ewing, NJ 08618, USA

Specialization:

Influencer Marketing for Instagram, Facebook, Twitter

Clients:

Artiste Pro, Play Grnd Design, Podcasts.com, Beaumark Beauty
4. Vidzy
Next on our list is Vidzy, an agency that specializes in crafting campaigns primarily on YouTube and Instagram. The company has a vast network of over 200,000 verified creators, enabling it to pair brands with influencers who have a dedicated and focused following in niche markets. This eliminates the need for enterprises to spend extra resources on testing consumer behavior.
They offer a range of services that are adaptable to businesses of varying sizes. These offerings encompass:
Sponsored Content

Contests and Giveaways

Social Media Account Takeovers

Product Unveilings and Reviews

Affiliate Promotions

Strategic Product Placement
Vidzy 's approach is data-informed, ensuring that each campaign is aligned with the customer's specific goals and delivers measurable success.
Headquarters:

Haryana, India

Founded:

2022

Email Address: [email protected]
Website:

https://vidzy.in  

Phone Number:

+91 99 17486405

Address:

F 12/1, Golf Course Road, DLF Phase 1, Gurugram, Haryana 122002, India

Specialization:

Influencer Marketing, Advertising, Organic Videos

Clients:

Amazon, Yamaha, Nobero, Distacart
5. Solebs

Originating as a division of Adzania Digital, Solebs has accumulated over eight years of experience in the online outreach sector. The agency's core focus lies in facilitating genuine interactions between trendsetters and their followers, a strategy that enhances the relatability and effectiveness of promotional activities.
Initially, the firm delves into understanding the specific objectives of a business. This is followed by a detailed planning phase where project strategies are formulated. Solebs then utilizes its extensive network to select influencers who align well with a business's target demographic. They also offer a suite of analytics tools to quantify the success of the campaign.
Headquarters:

New Delhi, India

Founded:

2017

Email Address: [email protected]
Website:

https://solebs.com   

Phone Number:

+91 97 70915915

Address:

2nd Floor KLJ Tower North, B–5, District Centre, Netaji Subhash Place, Wazirpur, New Delhi 110034, India

Specialization:

Full-Stack Influencer Marketing Company

Clients:

Rahul Motoz, Tanishq, Radio Mirchi, Radisson Hotel Gurugram Udyog Vihar
6. Wear Cape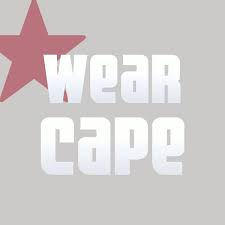 Wear Cape employs a social media team that's skilled in orchestrating online promotion collaborations on platforms like Instagram. Wear Cape's process is divided into three main phases: 
Discovery

: During this stage, they conceptualize a plan that aligns with a brand's key performance indicators (KPIs)

Execution:

This next phase involves detailed influencer profiling, integrity checks, and content deployment.

Results:

Finally, they conduct in-depth analysis and reporting, covering metrics like impressions, reach, and cost per click.
With a focus on maximizing return on ad spend (ROAS), the agency offers a holistic approach and follows guidelines set by the AiMCO Influencer Marketing Code of Practice. 
Headquarters:

New South Wales, Australia

Founded:

2019

Email Address: [email protected]
Website:

https://wearcape.com.au

Phone Number:

N/A

Address:

136a Cromwell Street, Collingwood, NSW 3066, Australia

Specialization:

Full-Service Influencer Marketing Agency

Clients:

Aldi, O'Neill, lululemon
7. The Social Strategy 
The Social Strategy is an agency that excels in managing relationships between brands and trendsetters. Founded in 2016, it initially offered social media management services but later pivoted to focus on influencer marketing. Hence, the agency's core solutions involve identifying the right virtual experts who can genuinely engage with specific target audiences. They then collaborate with them to create content that aligns with their client's messaging and goals.
The Social Strategy also offers detailed analytics and reporting as part of its service package. This includes scrutinizing the effectiveness of the influencer's reach and engagement with their audience. 
Headquarters:

Manalapan Township, NJ, USA

Founded:

2016

Email Address: [email protected]
Website:

https://thesocialstrategy.us  

Phone Number:

+1 (732) 772-5501

Address:

10 Dortmunder Dr, Manalapan Township, NJ 07726, USA

Specialization:

Influencer Marketing for TikTok, Instagram, YouTube, and Facebook

Clients:

Dunkin' Donuts, OLAY, Pampers, Brazi Bites
8. Famesters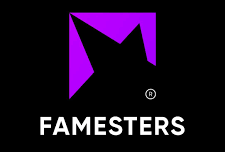 With over five years of experience, Famesters has executed more than 7,500 campaigns involving 50,000 influencers. These projects have resulted in over eight million posts and 25 million Instagram stories, contributing to an average organic traffic increase of 50%. The firm offers an end-to-end solution, covering everything from initial market research to social media management and performance tracking. Clients maintain control over final decisions while benefiting from the agency's expertise.
Famesters employs a blend of traditional influencer outreach and modern AI technology to maximize campaign effectiveness. The company also has a proprietary database of internet celebs who exclusively partner with them, ensuring high-quality content that aligns with a client's distinct objectives. 
Headquarters:

Limassol, Cyprus

Founded:

2017

Email Address: [email protected]
Website:

https://famesters.com 

Phone Number:

N/A

Address:

Spyrou Kyprianou Avenue 84, Limassol 3070, Cyprus

Specialization:

Influencer Marketing, Social Media Advertising, Performance Marketing

Clients:

Babbel, ChillBase, Konami, YAGER
9. Idiotic Media

Idiotic Media stands as one of India's most expansive influencer marketing agencies, boasting a vast network that spans the nation. They collaborate with over 400 leading brands to transform their digital presence through content-centric influencer strategies across multiple social media platforms. 
From Instagram and YouTube influencer marketing to celebrity endorsements, they cover a broad spectrum of digital marketing avenues. They also delve into meme marketing, offering brands a unique and engaging way to connect with audiences. Additionally, Idiotic Media provides content amplification services, where they execute creative strategies that resonate with a brand's target audience. Their on-demand user-generated content (UGC) creation service further establishes brand reliability by curating video content for potential users and audiences. 
Headquarters:

Haryana, India 

Founded:

2018

Email Address: [email protected]
Website:

https://idiotic.media  

Phone Number:

N/A

Address:

3rd Floor Innov8, Orchid Center, Sector 53, Gurugram, Haryana 122022, India

Specialization:

Influencer Marketing, Meme Marketing, Content Amplification, On Demand UGC Video Creation 

Clients:

Groww, Upstox, ICICI, Cambly
10. CM x Creator
Lastly, we have CM x Creator. This firm has a three-pronged approach to help brands succeed on Instagram. First, they use influencers to increase brand awareness and relevance. Second, they employ content creators to develop compelling visual stories that resonate with the target audience. Lastly, they use performance marketing to drive sales, relying on data to measure the success of their campaigns. 
In addition to these core areas, CM x Creator also offers event marketing. They organize product launches and brand-building events, often incorporating influencer participation to maximize reach and impact.
Headquarters:

Berlin, Germany 

Founded:

2017

Email Address: [email protected]
Website:

https://cmxcreator.com 

Phone Number: 

+49 221 165 323 70

Address:

N/A

Specialization:

Digital Marketing, Paid Ads, Performance Marketing, Social Media Marketing, Influencer Marketing

Clients:

Undisclosed
Conclusion
And there you have it – the world's top-tier Instagram influencer marketing agencies, each a game-changer in its own right. Whether you're a startup or a global brand, these firms offer the expertise to elevate your digital presence. Act now, as your path to Instagram fame awaits.