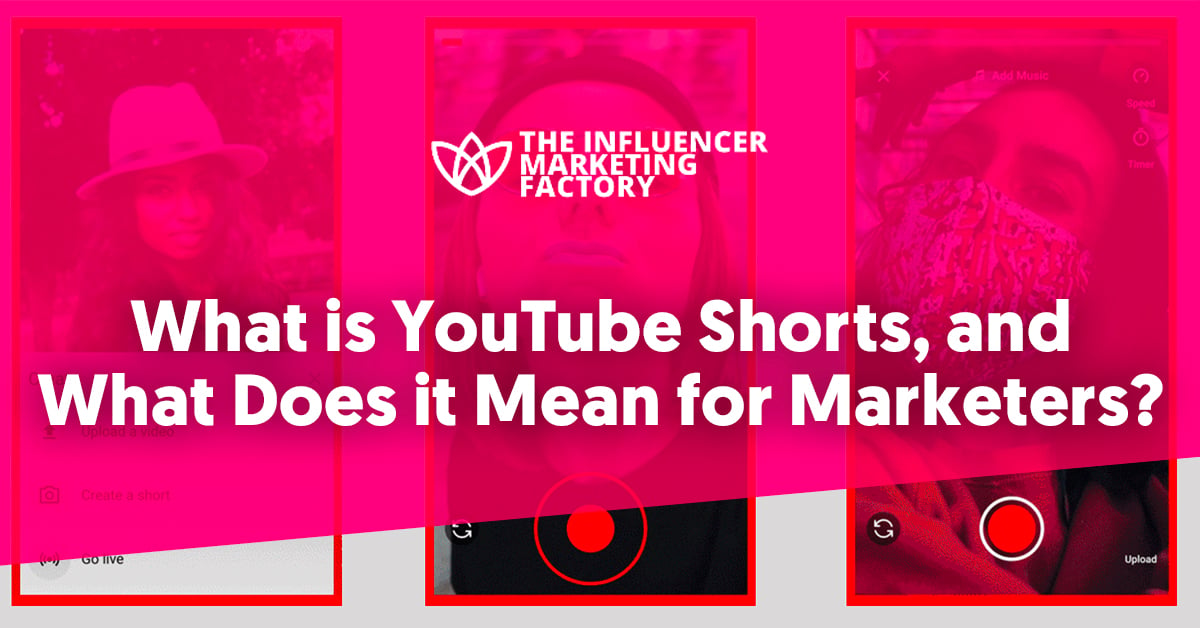 12 Oct

What is YouTube Shorts, and What Does it Mean for Marketers?

The success of TikTok has been one of the biggest stories in social media. It revealed an important truth: people love short-form, easily digestible video content they can consume on their phones.

Unsurprisingly, other platforms have been quick to catch onto this trend. Instagram Reels is one example — they applied the TikTok formula to their own giant audience.

Now, YouTube Shorts is joining the fray. With 2 billion users worldwide, YouTube has a massive ready-made audience, more than double that of TikTok. The platform is still in its early stages but is almost ready to launch.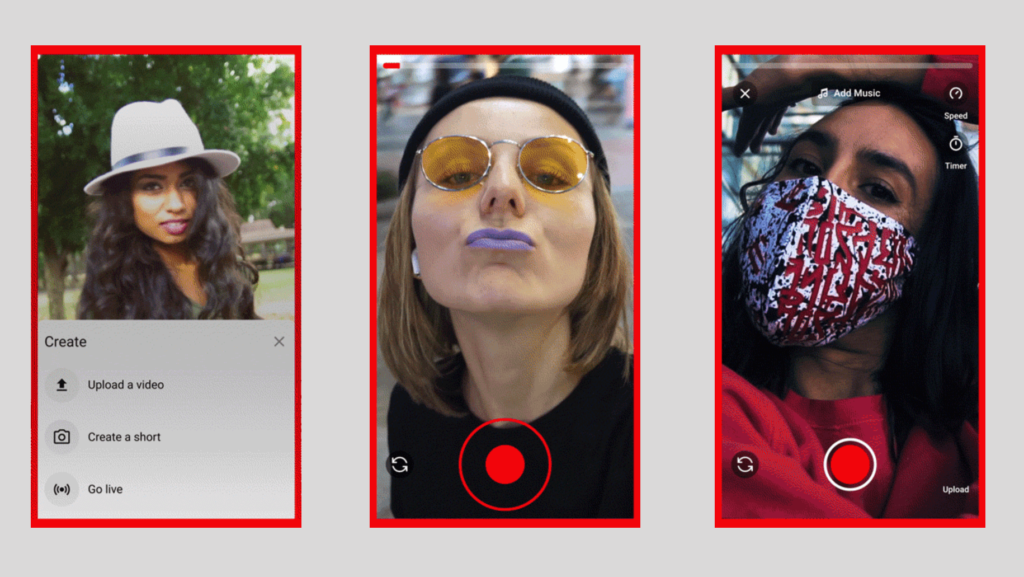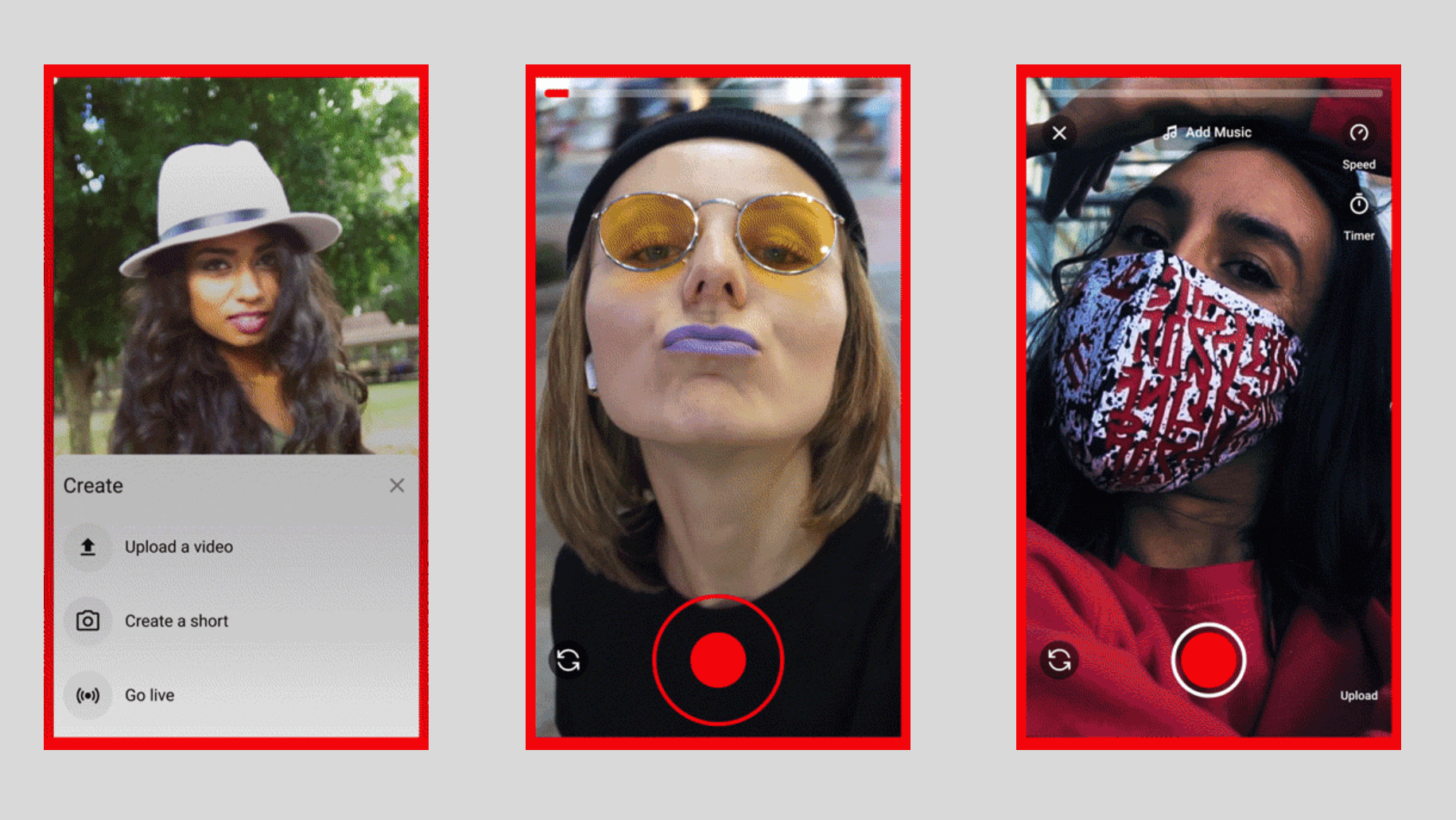 Marketers and companies can benefit enormously from tapping into these channels and harnessing their massive popularity to connect with followers, grow their audience, and grow their brand.
In this article, we'll look more closely at what YouTube Shorts is, how it works, and how you can use it to grow your brand.
---
How does YouTube Shorts work?
The format of YouTube Shorts is very similar to that of TikTok, and Instagram Reels.
Users can share 15-second videos, edit and style them to add a range of features and add music from YouTube's library. You can speed up or slow down videos and — perhaps best of all — share them with the colossal YouTube audience.
There's a real potential for well-made YouTube Shorts videos to go viral, and marketers should be paying close attention to this new platform.
---
Is there a market for short videos?
The short answer to this is 'yes'. Anyone who has been paying attention to the massive success of TikTok will know that people have a ravenous appetite for short-form, easy-to-digest video content.
This format is especially popular among younger generations. In fact, 1 in 2 Generation Zs and Millennials say they "don't know how they'd get through life without video".
Another interesting fact from the above survey is that YouTube is by far the most popular platform — used by 78% of respondents in the last 24 hours. This means YouTube Shorts is well-placed to become a hit among fans of short-form video content.
---
How can marketers use YouTube Shorts?
Short-form videos have a wide range of possible uses for YouTube marketers. They tap into an important aspect of human nature — people hate paying attention to things for too long.
The ultra-snappy nature of Shorts allows marketers to funnel bitesize chunks of information into their follower's brains, without demanding they watch a long video or digest a lengthy blog post. Here are some of the main uses for short videos:
How-to videos. According to Google, 46 per cent of global viewers use video content to learn something new. Give a quick run-down of a feature or product, quickly informing users of the most important steps.
Promo videos, to reveal an exciting new product and quickly reel of its main features
Video to tease or reveal a big new event or announcement
Behind-closed-doors videos, to give a snapshot into what life at your company is really like and build a bond with your viewers
---
How to get started with YouTube Shorts
With YouTube Shorts, it's easy to get started creating and sharing your own snappy video clips.
First, check if you have access to the feature by hitting the "+" icon in your YouTube account. On iOS, this is a video camera icon instead. Then, select Video. If you have access, you'll see the option to Create a Short Video.
You'll then be directed to the short camera. Here, you'll see options to do things like:
String multiple video clips together
Use speed controls and timers
Add music to your video clips
Then, you're ready to share your new video with the world and start connecting with your audience using a whole new channel.
But what if you don't have access to the shorts camera? Well, good news — you can still upload vertical clips of less than 60 seconds with the hashtag #shorts. They'll show up on a dedicated section of the YouTube homepage with the potential to go viral.
YouTube Shorts may not be quite ready yet, but it has a lot of potential for brands and marketers. It's certainly worth keeping an eye on how the platform develops in India, and seeing how users respond to the format and how companies harness it successfully.
At the Influencer Marketing Factory, we have a ton of experience helping brands connect with their followers and make an impact across all the social media channels. We can help you do the same with YouTube Shorts when it hits the rest of the world.
Great Clients
Great Campaigns
Are You Ready For Your Next Influencer Marketing Campaign?