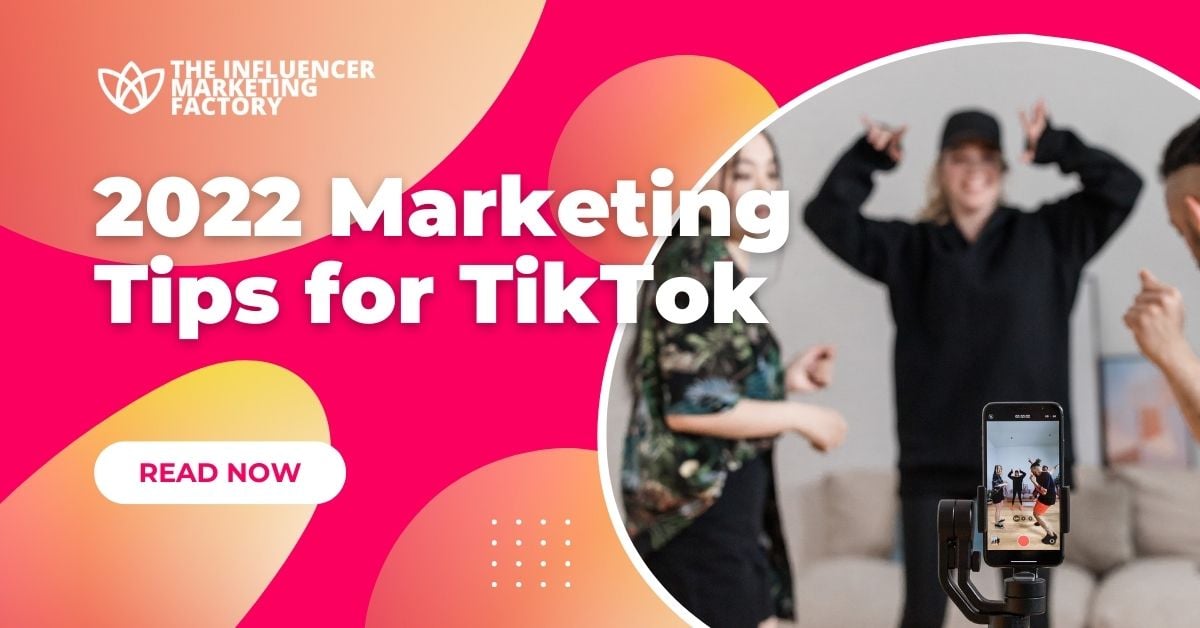 04 Aug

TikTok Marketing Tips in 2022

TikTok, the mobile social network owned by ByteDance, is one of the fastest-growing apps in recent years. It is gradually becoming more popular than Instagram or Facebook, quickly gaining ground by becoming a go-to platform for people to share their lives with friends and family. TikTok currently has over one billion monthly active users and is the most downloaded app worldwide. In 2021, it generated annual revenue of $4.6 billion, and people are spending approximately 52 minutes per day on TikTok.

How to get started with using TikTok?
To start using TikTok, you should download the app on your mobile device. You can add friends and post videos once you download the app and create a profile. Additionally, you can like videos that have already been submitted by others or leave comments on them.
Use hashtags to find content that may interest you and the search box at the top of the page to locate items on TikTok. In addition, there are also many ways that users can discover new content on their own: through browsing through Explore (a list of trending posts), News Feed (videos posted by popular accounts), or by searching for specific hashtags using Search Bar/Explore Page/News Page option from the homepage landing page.
---
Why should brands be using TikTok in 2022?
TikTok is among the most prominent social media platforms in the world. It has over one billion active monthly users and, as a result, is an excellent way to engage with your audience. In addition, TikTok allows brands to create their channel to publish content directly without using third-party platforms like YouTube or Facebook. As well as this, it allows you to build an audience on various multiple levels:
Building an audience on TikTok itself by using hashtags and keywords that are relevant to your business or brand activity
Use hashtags on Twitter / Instagram etc., so people searching for these terms will link to your content
Collaborating with influencers who have large followings
This platform's appeal can be credited to how simple it is to use and the ingenuity needed to produce interesting content. The design element also plays a key role in attracting new users and retaining existing ones because it increases engagement levels and allows users to express themselves through creative mediums such as music videos or poetry readings.
---
In 2022, we expect that TikTok will continue to grow
While TikTok is still a relatively new platform, it has already proven extremely popular. It is the most downloaded app globally and continues to grow rapidly. With so many users on TikTok, marketers should consider how they can use this social media platform to increase brand awareness and sales. In 2022, we expect that TikTok will continue to grow as more people discover how fun it can be!
---
The impact of the pandemic on digital growth
The pandemic has pushed more businesses online. As a result, many who were not tech-savvy and even unfamiliar with social media platforms found themselves having to shift their operations online and embrace digital marketing to stay afloat.
This has led many businesses, especially those still small or just starting, to investigate TikTok to reach more customers without spending lots of money on traditional advertising.
While this may seem like a positive trend for businesses, it can make it harder for users to gain traction due to the level of competition.
If you want your content on TikTok to stand out, then you need an edge over everyone else, and that means understanding how the platform works better than anyone else.
---
Social media has become an even more important part of our lives.
The way we use social media has changed dramatically over the past decade. As a result, social media is an essential part of our lives, not just for entertainment but also for communication, information and even education. And this new normal means that social media has become an even more important part of our lives.
So how can you get ahead of the curve on TikTok? Social video is growing at breakneck speed and will be one of the most popular ways to share content online. The app has already surpassed three billion downloads. So, if you want your business's message to reach as many people as possible, then TikTok is a wonderful place to market yourself or your product or service – if you know how.
---
How to make the most of Tiktok
The following tips will support you in getting the most out of your Tiktok account:
Be authentic
The first step is to be authentic. Be yourself, be honest, and be open. You don't want to give off a fake vibe to fill up your feed with content that doesn't feel genuine or relevant to you or your brand. If your followers feel like they know who you are as a person and what kind of content they can expect from you on TikTok, then it's much easier for them to trust in what you're sharing on behalf of your business.
To develop this authenticity, we recommend learning about yourself through self-reflection exercises such as meditation or journaling so that when someone asks what makes you tick in real life (or on TikTok), it comes naturally rather than being forced into something contrived.
Be quick
On TikTok, you must be quick. The platform is designed for fast-paced content, and people won't wait around for you to respond. If someone comments on one of your posts and you don't reply or upload a video in response within a few hours, they will lose interest and move on to another creator who can give them what they want – and that's when the cycle begins again. To stay relevant and retain your audience, you must upload new content regularly, so they don't forget about your channel.
Be fun but educational!
You can be educational and fun. TikTok is where people can share their stories, express themselves, learn, grow, and share knowledge. So, you'd have to make sure that your videos are not just informative but also entertaining so that people will watch them.
Post consistently and regularly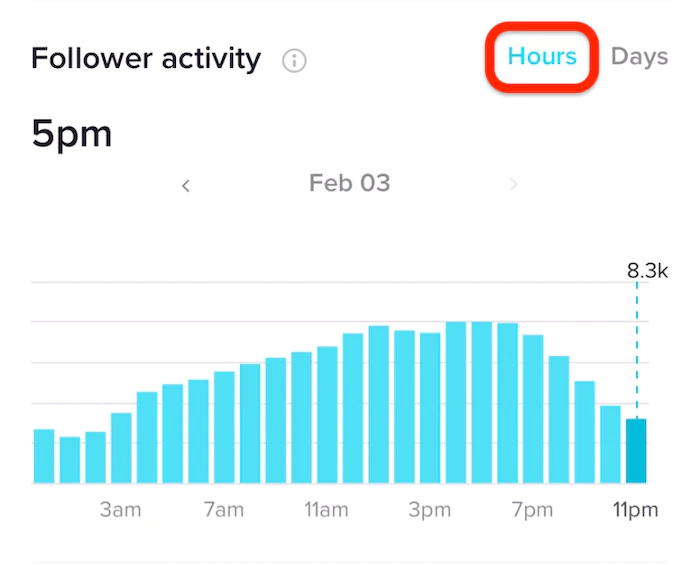 If you want to grow your followers, you must post regularly. At the very least, post at least once a day. You should aim for posting at the same time every day (or week or month) if possible. This is because people are already checking TikTok in those moments and will be more likely to view your content if it's there waiting for them when they open the app.
Be interactive!
One of the biggest ways you can attract followers and keep them coming back is through interactions. Your audience will be more eager to interact with one another if you engage them frequently. Here are some suggestions for doing this:
Use polls! Polls get people talking, which means they share content on TikTok and interact with each other. You can use polls from a library or create your own by adding a poll sticker in any comment section or by posting an Ask Question sticker on any story post or live video stream.
Use questions! Ask questions like "Which music did I choose?" or "Who won last night's game?" Suppose people respond correctly (and answer the question). In that case, the comments section will automatically turn into a live feed of replies that everyone can see, so ensure it stays interesting! No one wants to read boring comments about yourself all day; instead, try asking something funny or silly, so people will want to be involved and entertained by what you're doing/saying online every day.
Find your niche (or not)
Brands often make the mistake of "staying in their lane" to the detriment of reach. While it's important to know your target audience, on a platform such as TikTok, reach is often the aim of the game. Replai asserts that "content must be designed to be appealing to a wider public, instead of pre-selecting your audience from those most likely to be enthusiastic towards your product." An easy trick to keep in mind is to visualise your target audience and think about what content they consume that isn't directly related to your product or service offering.
TikTok is a great platform for businesses. It's fun, it's interactive, and it allows you to reach more people than most social media platforms out there right now. So, if your company hasn't jumped on board yet, now might be the time!
Start Your Next Influencer Marketing Campaign With Us!