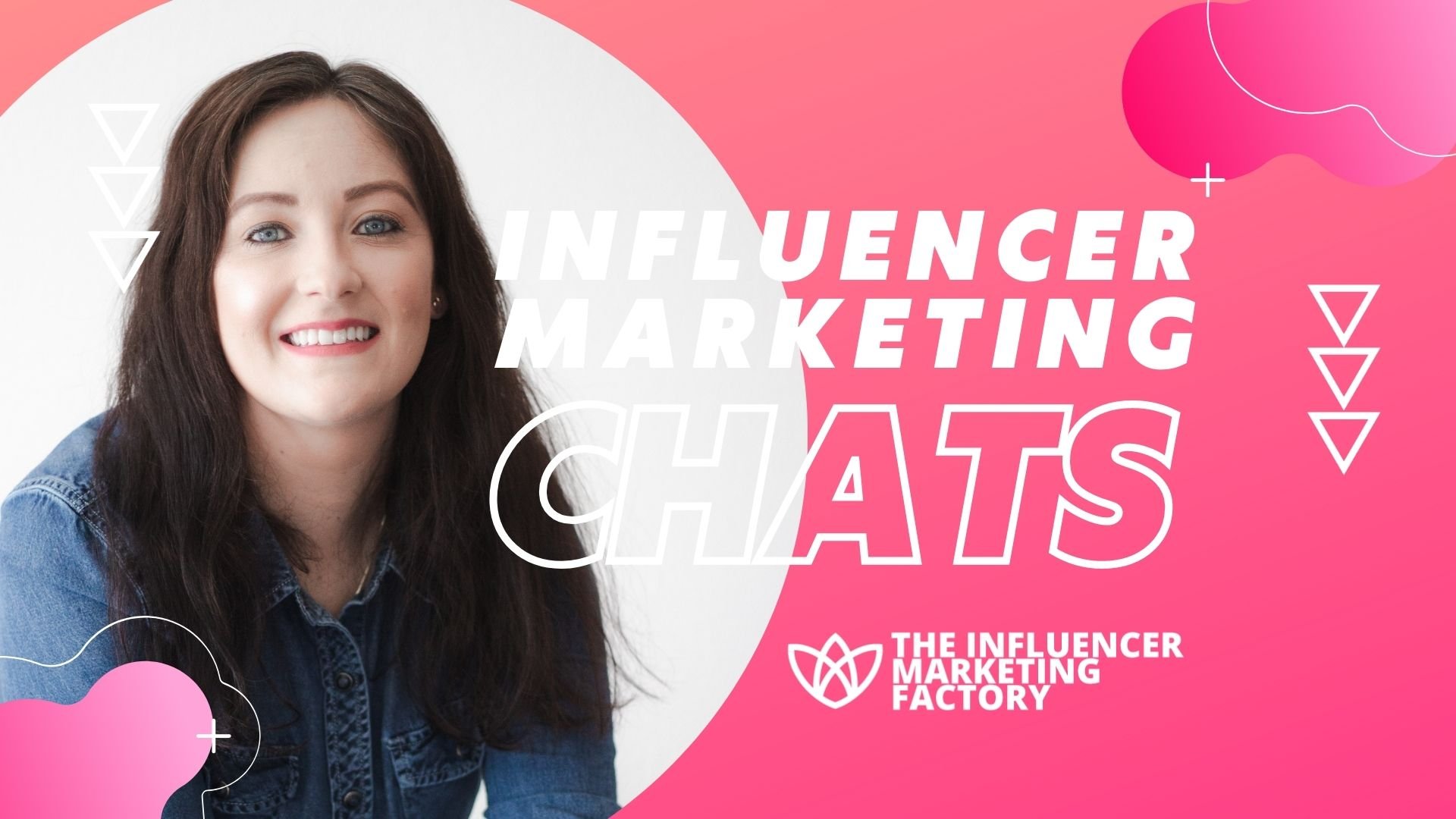 09 May

Influencer Marketing Chats with Springfree Trampoline

Hi and welcome to our Influencer Marketing Chat series, where you can hear about the people behind our clients.

Hope you enjoy and follow us on Linkedin to stay updated on all the future Influencer Marketing Chats!

Our client guest for this episode is Erica Hulbert. Erica is a US and CA Marketing and Social Media Specialist at Springfree Trampoline. Springfree offers the most innovative and unique design trampolines that are engineered for safety and built to last.

Tune in to hear about Springfree Trampoline and our featured guest!
Q&A
In my research for this interview, I found that Springfree began as a passion project by a father and inventor. How did this come to be and how has the brand evolved over time since?
You are correct. It all began when Springfree Trampoline's inventor, Dr. Keith Alexander said to his wife, "I want our kids to have a trampoline." And his wife responded NO, they are too dangerous. Dr. Keith then thought to himself, "I might be able to do something about that." So, Dr. Keith dedicated himself to creating the safest trampoline and elevating trampoline safety around the world. While in a university environment being a professor in engineering, Dr. Keith was able to work in a capacity with his students and create prototypes. Founded in 2003, Springfree Trampoline is the result of 15 years of research and development. Steve Holmes, our founder and CEO, began working with Dr. Keith to get Springfree to market and make backyards safer for families. Since inception, safety and quality in backyard play is at the heart of everything we do. Now, 2023, we are in our 20th year, bringing Springfree Trampolines to backyards around the globe with a full 10 year warranty on the entire trampoline.
From my understanding, you have been with Springfree for about three years serving in a marketing role, but can you elaborate on the changes you have seen in the marketing space from your perspective?
I started at Springfree Trampoline in March 2020 right when COVID hit. During Spring 2020, trampolines were flying off the shelves, demand was 300% higher than at that time the previous year. With stay at home in place and organized sports stopped, we became a part of the solution for families to get their kids in their backyards, outside in the fresh air and keeping them active. We always place the consumer first and with changing consumer behaviors, we've invested in ensuring a strong online and instore experience. We've also invested and levarged in scalable tools to reach our consumers wherever they are and where they are shopping. In 2022, we were able to partner with other like-minded brands that had similar missions to bring people together while still enjoying the outdoors. 2022 was also a big year for us in partnering with influencers. This is where the Springfree Trampoline and The Influencer Marketing Factory story began.
With an astounding 93% of marketers currently leveraging influencer marketing in their campaigns, what was the key event or moment that Springfree determined that you were going to jump into the mix?
We had worked with a few micro influencers in previous years, but in 2022 we knew we had to think much bigger when it came to our influencer marketing strategy. Social media is everywhere. Influencers are everywhere. We wanted to amplify Springfree Trampoline's brand awareness and with influencers, we knew we could do this in a trusting, credible way. With the right influencers that fit our brand and values, we could reach a whole new target audience that would be interested in our products. We took the JUMP during our peak season, Spring 2022, with The Influencer Marketing Factory, again during Q4 holiday season and are planning for 2023 right now!
How has business been affected since partnering with The Influencer Marketing Factory to execute influencer campaigns?
We continue to learn. With new findings from each influencer campaign, we've learned what social media channels work best for our brand, what type of Springfree Trampoline content results in the most engagement, and we take these learnings to our next influencer campaign with The Influencer Marketing Factory.
We now have an extensive library of honest, truthful UGC (user generated content) that we can utilize in multiple areas of our marketing tactics from organic social media, to paid advertising to grow awareness, followers, engagement, conversions and strong return on investment results.
How do you predict influencer marketing evolving within the play equipment space over the next one to two years?
I think it will continue to grow. The play equipment space will keep innovating and influencers that are also parents will always be looking for the safest, highest-quality, newest products for their children. With our experience with The Influencer Marketing Factory and the influencers that have a Springfree Trampoline, we keep receiving the feedback, "The families really love and enjoy your product. They use it again and again!" Here at Springfree, we provide a play space that not only is built with safety in mind, but will keep inspiring joyful moments for years & years to come. Backyard play will always be important to families and safety will always be a top priority.
Is there one story that has stuck out to you proving the true impact that Springfree can make on a child and or a family's life?
Being on the Springfree Trampoline Marketing Team, I've been able to experience a few wonderful moments in person. The previous 2 Octobers, which is Breast Cancer Awareness Month, we've partnered and donated to the cause and have offered limited edition pink trampolines. This last October, we were able to surprise and give 2 different families pink trampolines, as the moms are survivors. We'd literally set up in their backyard and surprised the kids with a new trampoline. The moms, kids, dads, grandparents were all so excited and it brings me so much joy and warms my heart that Springfree is able to bring this happiness to this family that has been through so much. Connecting with those family members is really special to me. With the impact we've seen with this program, the marketing team is now looking into other organizations we can partner with to support other causes.
What is next for the Springfree marketing team? Are there any new projects, or recent news, that you'd like to share with us today?
Springfree Trampoline was founded in 2003. So, 2023 marks our 20th anniversary! We really want to celebrate 20 wonderful years of inspiring joyful moments and bringing the world's safest trampoline to families' backyards! It has been an unprecedented last few years, so we hope families around the world can keep sharing memories together and we are excited to see what 2023 will bring us!
Activate Your Next Influencer Marketing Campaign