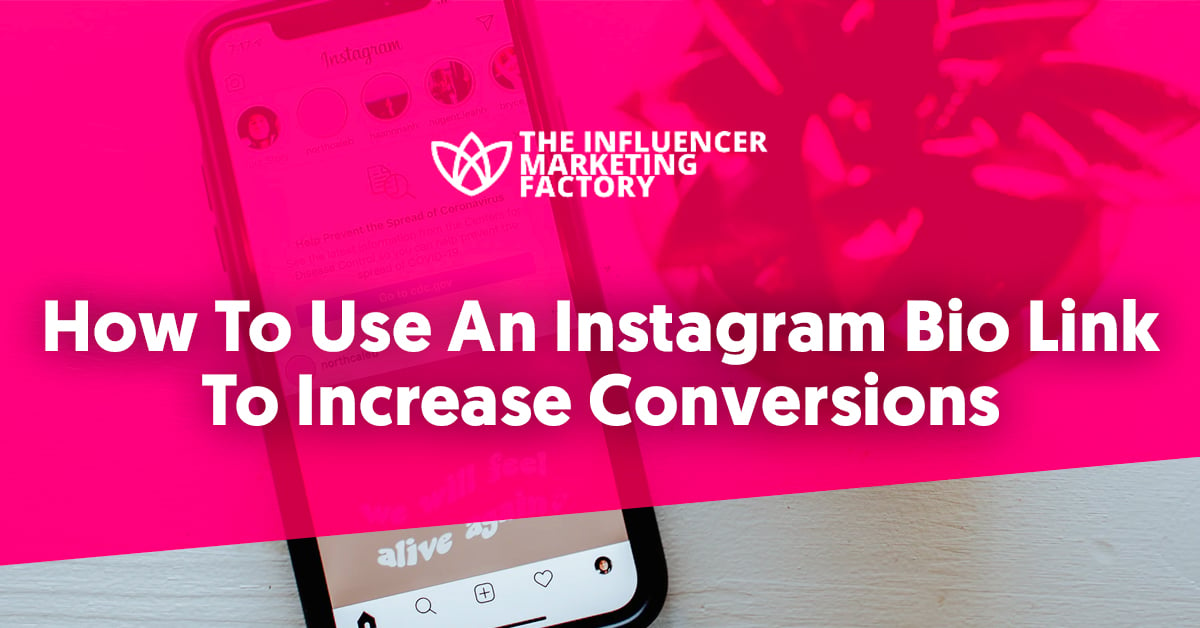 15 Oct

How to Use An Instagram Bio Link to Increase Conversions

Instagram is not only for posting pretty pictures from your expensive trips abroad. A lot of marketers use it as a strategic tool for attracting potential leads and drive traffic to their website or another conversion site.

According to Hubspot, audiences from Instagram have been found to convert better than leads or followers from other platforms. Why? Because Instagram is one of the best platforms for building customer engagement. You don't get a more effective way and a better way to build know-like-trust with your followers and turn them into paying customers than with Instagram.

But there is a problem: unlike Twitter, Facebook or LinkedIn, Instagram doesn't allow you to add clickable links in your posts. The only option for driving traffic outside of Instagram is the single URL link or website you're allowed to put in your Instagram bio.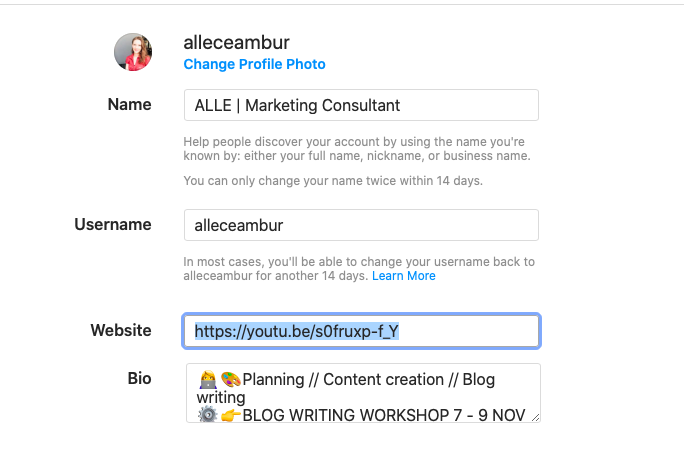 So, if you're wondering: "How can I optimize my Instagram bio link to increase traffic and conversions to my website?" You're in the right place. In this post, we'll show you how to use an Instagram bio link more effectively, as well as how to track your insights with sharemyinsights and drive conversions.
Ready? Let's get started.
Here's How to Use The Instagram Bio Link to Increase Conversions
Optimize Your Link in Bio With Multiple Links
Today, there are plenty of FREE and paid tools like Linktree and Smily.bio which allow you to create a beautiful landing page with multiple clickable links. And with each click on a link, your audience can learn more about your brand and your services. Similar to a website, you can add "About me", "Services" and "Contact me" links and forms. This makes it easier for people to find the info they're looking for without having to leave the Instagram app.
What are the benefits of using a link in bio tool?
Track Insights
Besides being able to feature more links into your Instagram bio, when you use analytics tools you can also track statistics for individual clicks on your links. This will help you understand your audience better based on the links they've clicked.

Drive Traffic
This is particularly useful for small businesses with less than 10k followers which don't have the option of sharing custom links using "Swipe up" feature on Stories. But if you're an influencer or blogger you can also benefit from a link in bio to drive traffic to your social platforms or share links with affiliate codes.
Feel passionate about traffic optimization? See job opportunities here.
Save money & time
Yes, a link in bio tool can partially or even fully replace your website. Just imagine how much money you'd save by swiping your website to a custom web page with multiple links. Not only that, you can totally do it yourself in no time and manage the links anytime you want to make a change.
---
Write An Attractive Instagram Bio
An Instagram bio is the first thing your new visitors will read once they land on your profile. You want to make sure that your bio is attractive enough for new visitors and it convinces them to click on the link in bio to learn more. You should keep it informative enough to answer some basic questions (like who you are and what you sell/do) and format it with special characters, spaces and emojis to make it stand out.
Example:

---
Use A Call-To-Action
Calls to action (CTAs) are very effective in bringing people where you want them to go. On Instagram, there are 3 places that are great for placing a CTA: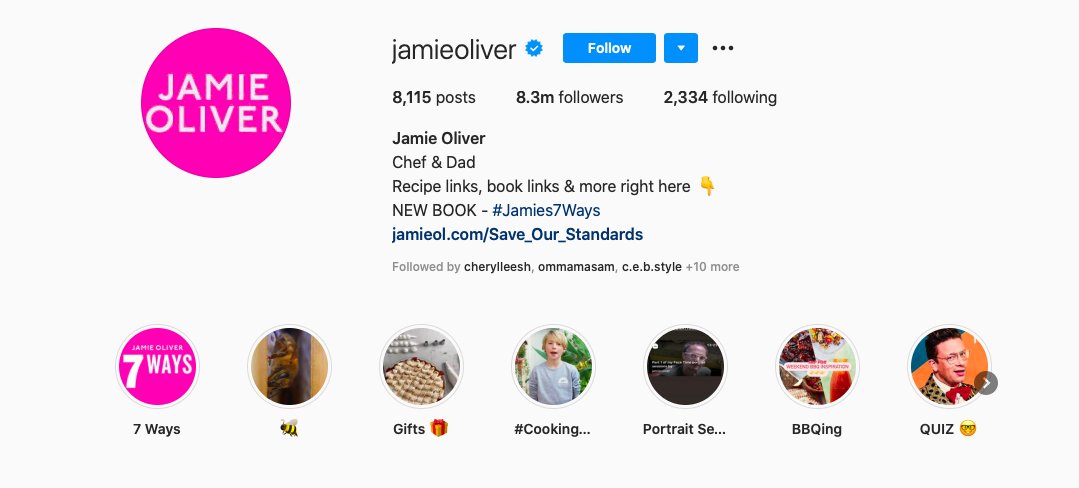 Add a call-to-action in your bio and arrows or emojis directing at your link like in the example above.
Use a call-to-action in the caption to direct people to click on the link in your bio. A commonly used phrase is "Tap the link in bio to learn more".
Because more people watch stories, don't forget to add a call-to-action in your stories too! Some phrases you can use are: "swipe up", "learn more" or "buy now".
---
Conclusion
A link in bio can be a game-changer in terms of driving conversions to other parts of your business. And as we've shown you in this post, it's really easy to optimize. Remember, if you want to use Instagram to showcase your business, and you want to drive traffic and conversions to your website, it's time to optimize your link in bio.
Find out how The Influencer Marketing Factory can help you connect with your followers and grow your brand on Instagram