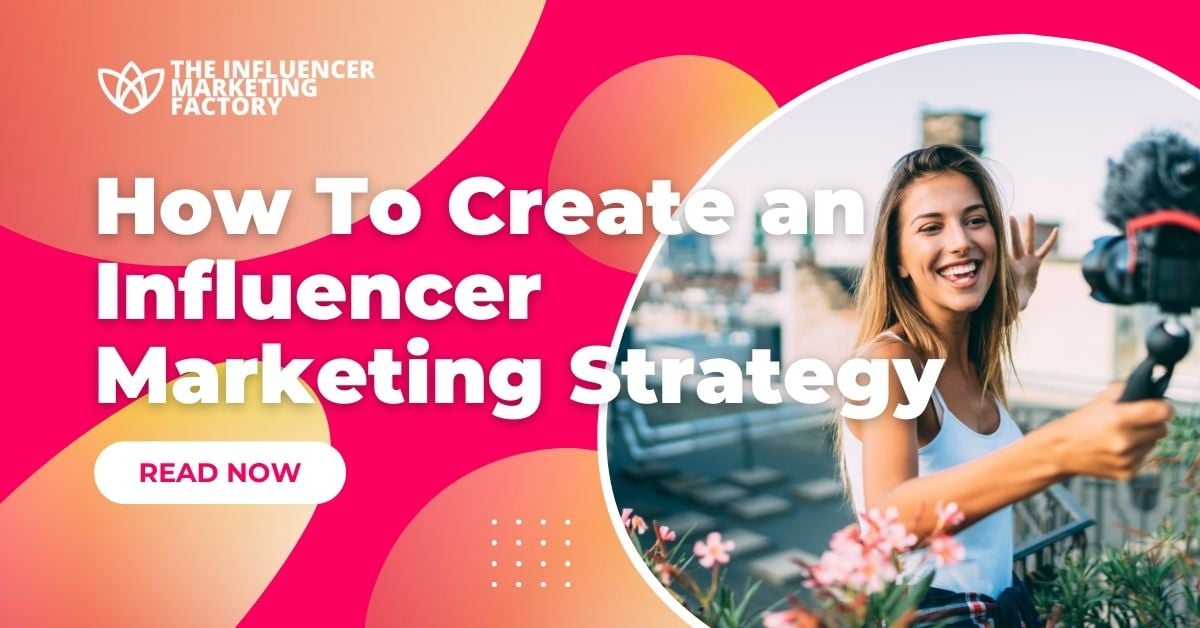 07 Jul

How To Create an Influencer Marketing Strategy

Since the influencer marketing business is expected to reach more than $16 billion in 2022, it's definitely an option to think about to build your brand. Businesses are seeing amazing results, and it's relatively easy to implement! Read on to learn about the fundamental steps of an Influencer Marketing Strategy required for your first marketing campaign with social media influencers.
Influencer Marketing Strategy: The definition of the campaign
To get the most effective result of your influencer marketing campaign, just like any other strategy for marketing it is vital to spend time and effort when making plans. This is by far the most crucial part of the process and, if executed properly, will ensure that everything else flows smoothly.
1. Goals
The first thing you should be thinking about is your goals. What do you hope to accomplish through an influencer marketing campaign?
For many companies in the field, the most popular goals are to build the brand's visibility, to acquire new followers on social media and engagement, to boost visitors to their websites, or increase sales. Influencer marketing, however, can help with an array of purposes and you shouldn't be concerned about yours being different from the ones listed.
The purpose of the campaign will be crucial because it will influence other aspects of the process, like the kind of influencer that you choose to work with as well as the type of social media platform that you choose to use.
2. Budget
The next stage of your strategy should be to determine your budget. Although influencer marketing is considered to be a low-cost option, however, there are a lot of expenses involved.
For instance, mega influencers can be charged more in comparison to smaller influencers. In addition, the type of media they publish will differ in cost in addition to the quantity of content you want an influencer to share.
When you're pondering your budget, make sure you think about the cost of shipping and handling also. It's easy to overlook the hidden costs, but they all add to.
3. Timeline
It's possible that you do not have a specific date that is fixed in the stone. You may want to think about releasing your campaigns according to a particular date such as a holiday, holiday, or sale. These kinds of campaigns are very effective in promoting the sale on Black Friday.
Influencers have busy schedules and are generally working with multiple brands. Be realistic in your timeline. Be sure to take plenty of time in the search for influential people.
4. Target audience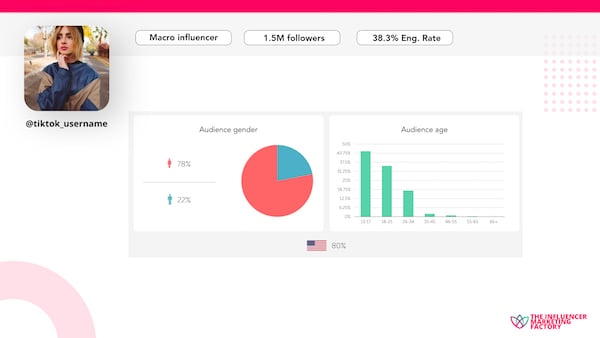 A single of the important stages of your planning process is to identify your intended audience. It could be similar to the current audience of your brand. Or, perhaps you're trying to reach a different segment of customers.
In any case whatever the case, the type of influencer you are looking on will likely be tied to the demographics and preferences of your intended public.
Take into consideration their age as well as their location, gender and their interests, just to name some. You will then be able search for influential people with followers who match this. Every platform is different, for example, TikTok influencers are a great idea if you have a younger demographic target audience.
---
Influencer Marketing Strategy: Finding influencers
When your initial plan is finished and you're prepared to identify influential people for your campaign there are a variety of methods to accomplish this. The method you choose will depend on your budget and the type of campaign you're planning to launch.
1. Manually
One method to find influencers who fit your needs is to search by yourself using social media. You can look at influencers directly on Instagram or do the same for any other channel.
This is the best method for a brief campaign that only involves one or a handful of influencers. If you are working with a lot of influential people, this could take too long.
The advantage of this approach is that it's the most affordable alternative. But, you'll not be able to thoroughly analyze the influencers' profiles.
2. Influencer marketing platform
The second option is to make use of the influencer marketing platform, dedicated specifically to this search. With an influencer marketing platform, you can search for influencers from different social media channels, such as Twitch streamers, and YouTubers too. Influencer platforms such as Heepsy permit users to search for influencers by using specific filtering options such as the category, location engagement, location, and much more.
Many platforms provide a variety of paid subscription plans and, often, a free plan also, which means they are suitable for budgets of all sizes. With the help of the filters for search to narrow your search in a matter of minutes, taking a look at those profiles that are most appropriate to your particular campaign.
Another advantage that comes with using an influencer website is being capable of analyzing the profiles you come across. If you do a search by hand, you only look at an influencer's page from a different angle. You can see their engagement rate as well as follower growth as well as audience information and even authenticity data.
3. Influencer Marketing Agency
The third method you can conduct your influencer research is through an influencer marketing agency. If you don't feel sure about how to run an influencer marketing campaign yet, an agency may be your answer. Agencies can run fantastic campaigns, they take control and lead your campaign through all the stages.
Agents are ideal for large campaigns, spanning multiple regions, and with large numbers of influencers. Also, of course, when you have money to invest. Agencies are a great solution for big companies that want to get started in influencer marketing but don't know how or where to start.
However, if you're only beginning to learn about influencer marketing, and you are a small brand, I'd suggest you look at any of the alternatives.
Activate Your Next Influencer Marketing Campaign