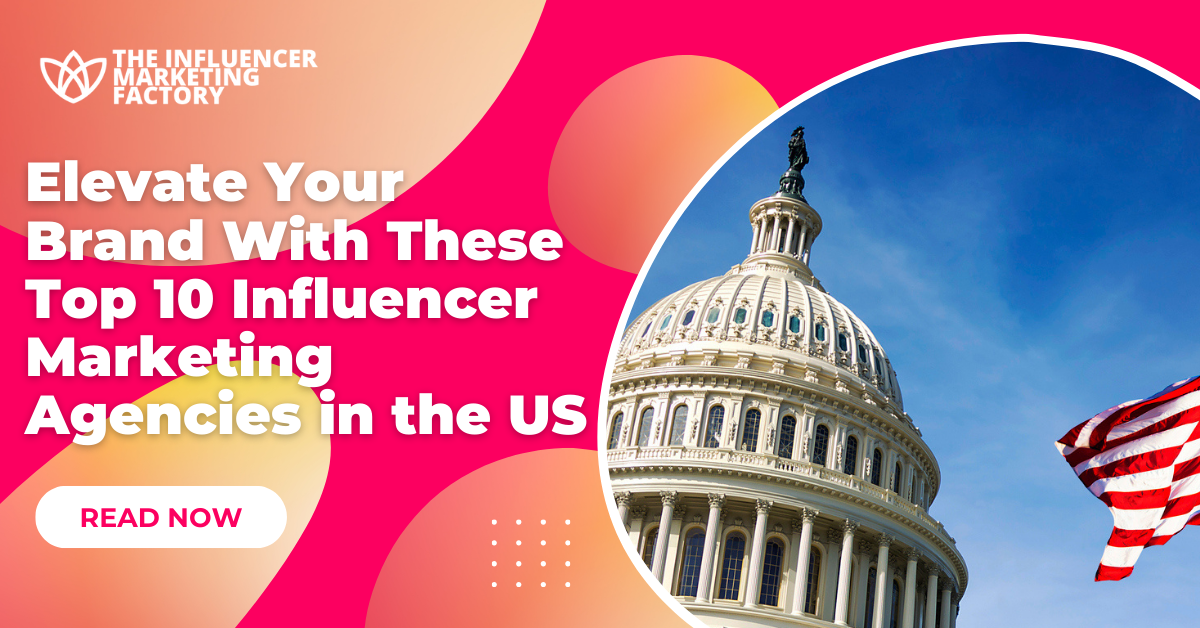 01 Sep

Elevate Your Brand With These Top 10 Influencer Marketing Agencies in the US

Are you tired of sifting through endless lists and reviews to find the perfect influencer outreach firm? Look no further. This guide is your one-stop resource for identifying the firms that are truly shaping the influencer landscape in the US. Let's delve into the companies that are not just surviving but thriving in this competitive sector.
1. The Influencer Marketing Factory

Welcome to The Influencer Marketing Factory! In the dynamic realm of digital advertising, we stand out as a guiding light for brands eager to make a genuine mark. With a far-reaching global presence, we masterfully design scalable, authentic, and return-on-investment-driven (ROI) campaigns on platforms like TikTok, Instagram, and YouTube. Our approach is thorough: we start by deeply understanding a company's vision, mission, and objectives. We then zero in on the target audience, ensuring our campaigns genuinely connect with the intended demographics. 
Moreover, we handle all legal aspects seamlessly, with each influencer entering into a transparent agreement. But our efforts don't stop at reach; we emphasize content that truly engages the audience. And, importantly, we provide meticulous tracking for every campaign, granting clear insights into its efficacy.
But what makes The Influencer Marketing Factory unique from the competition? We meld all the white-glove services of an influencer marketing agency with a data-controlled approach to ROI, metrics, conversions, and KPIs (key performance indicators). 
Still in doubt? Let the accomplishments we've achieved for our clients do the talking:
Featuring TikTok's most well-known beauty influencer, Edward Zo, we achieved more than 35,600 clicks for Ren Skincare to raise brand awareness and drive conversions for Ren's Evercalm Rescue Mask.

We worked with 49 content creators to get more than 1,162,400 story impressions for BenQ to promote their portable projector GS2.

We discovered six TikTok creators based in the US with a cumulative reach of 42.8 million followers. Each of them crafted a unique TikTok video, incorporating the hashtag #VisitKoreaFromHome. This campaign resulted in a remarkable total of over 42,826,500 TikTok followers among them.
Ready to get started? Click here to get in touch with our dedicated team at The Influencer Marketing Factory and see how we can assist your business's exposure and success today!
Headquarters:

Miami, FL, USA

Founded:

2018

Email Address:

[email protected]

 

Phone Number:

+1

(800) 469-9753

Address:

66 West Flagler Street, Suite 900 – #1178, Miami, FL 33130, USA

Specialization:

Global

Influencer Marketing, ROI-Oriented Campaigns, Paid Advertising 

Clients:

Envato, Ablo, Warner Music Group, Gismart, FinTron Invest
2. Carusele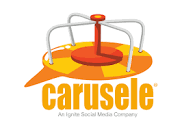 Taking a data-driven approach to influencer partnerships, Carusele employs real-time analytics to optimize its programs daily. Rather than traditional engagement metrics, their focus is on delivering measurable business outcomes, such as sales lift and qualified web traffic. Plus, Carusele's proprietary systems allow for a comprehensive analysis of influencer audiences and content performance. 
Additionally, the agency uses advanced targeting techniques that include customized paid media strategies and look-alike audience segments, ensuring precise demographic targeting. Notably, Carusele's ongoing programs have shown to be 50% more efficient than one-off campaigns, making the agency a reliable choice for long-term partnerships.
Headquarters:

Cary, NC, USA

Founded:

2015

Email Address: [email protected]
Website:

https://carusele.com

Phone Number:

+1 (919) 653-3334

Address:

4000 Centregreen Way, Suite 150, Cary, NC 27513, USA

Specialization:

Influencer Marketing, Data Analysis

Clients

: Spoonflower,

Michigan Apples, Smart Cuisine, Laura's Lean
3. Sociallyin 
Sociallyin employs a data-centric approach to marketing, focusing on key performance indicators such as engagement rates and audience demographics. Utilizing specialized platforms for research, they ensure collaborations with influencers who have genuine followers. The agency handles everything from strategy formulation to contract negotiation and content publication, as well as post-campaign analytics.
In a notable collaboration with PartsVu, Sociallyin's strategy led to over 62 million organic impressions, around one million engagements, and almost 500,000 link clicks on Facebook and Instagram. This case exemplifies their ability to deliver measurable results, including the option for clients to continue using an influencer's content post-collaboration.
Headquarters

: Birmingham, AL, USA

Founded:

2011

Email Address: [email protected]
Website:

https://sociallyin.com

Phone Number:

+1 (404) 585-4659

Address:

1601 5th Ave N Suite 124, Birmingham, AL 35203, USA

Specialization:

Influencer Marketing, Social Media Management and Consulting, Paid Social, Data Analysis

Clients:

Mellow, PartsVU, Premium Guard, Incomm
4. CLEVER
Since its inception in 2009, CLEVER has been a trusted agency for managing campaigns from start to finish. Their core services include strategy development, influencer selection through rigorous vetting, and management. Additionally, they employ targeted advertising techniques and offer in-depth analytics to assess the effectiveness of a campaign. 
CLEVER's network is diverse, primarily focusing on micro-influencers but also including nano-influencers and celebrity-level creators. They have a track record of working with a variety of sectors, from automotive to health and wellness. Moreover, they are committed to diversity, equity, and inclusion, operating as an anti-racist organization, aiming to reflect these values in all its operations and partnerships.
Headquarters

San Francisco, CA, USA

Founded:

2009

Email Address: [email protected]
Website:

https://realclever.com

Phone Number:

+1 (408) 676-6428

Address:

N/A

Specialization:

Influencer Marketing, Social Media Management 

Clients:

CLIF Kid, Decoy Wines, Brawny, AstraZeneca
5. MoreInfluence
Emerging from the acquisition of a nine-year-old agency, MoreInfluence unites three experts with a collective 65 years of experience across marketing, data analytics, and influencer relations. Focused on adapting businesses to evolving consumer behaviors, the agency employs strategic campaigns tailored to each client's goals. 
A cornerstone of their approach is a robust data analytics framework, which integrates both internal and external platforms to gauge the effectiveness of campaigns. Additionally, this data-centric methodology by MoreInfluence aims to equip clients with measurable insights, ensuring sustainable growth.
Headquarters:

Eatontown, NJ, USA

Founded:

2021

Email Address:

N/A

Website:

https://moreinfluence.com

Phone Number:

+1 (213) 474-1595

Address:

N/A

Specialization:

Data and Insights, Quality Assurance, Brand Partnerships 

Clients

: Undisclosed
6. Firebelly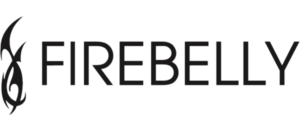 Firebelly Marketing is an award-winning agency based in Indianapolis. Their sole focus is on creating meaningful social connections. They offer a comprehensive range of services, from organic and paid social media strategies to influencer marketing and content creation.
More specifically, in terms of content creation, Firebelly offers graphic design, videography, and photography, all aimed at elevating brand visibility in a crowded digital space. For social media management, they provide comprehensive custom monthly content calendars and performance reports. Furthermore, in the area of advertising, Firebelly has managed over one million dollars in ad spending, offering services such as audience targeting, creative development, and budget optimization.
Headquarters:

Indianapolis, IN, USA

Founded:

2001

Email Address: [email protected]
Website:

https://firebellymarketing.com

Phone Number:

+1 (317) 557-4460

Address:

6151 Central Ave, Indianapolis, IN 46220, USA

Specialization:

Influencer Marketing, Content Creation, Social Media Marketing

Clients

: Upland Brewing, Moody's Butcher Shop, Sony, Netflix
7. Sculpt

Dedicated to B2B social media marketing, Sculpt offers a range of services that include both organic and paid strategies. They focus on full-lifecycle influencer campaigns, from initial briefs to final reports. Their approach is divided into three phases: 
Strategy formulation 

Outreach and negotiations 

Content and measurement.
Sculpt's services extend to strategy playbooks and community management, and they also provide paid social advertising campaigns on platforms including LinkedIn, Meta, Twitter, and YouTube. Moreover, they have experience in various sectors such as SaaS, FinTech, and manufacturing. 
Headquarters:

Iowa City, IA, USA

Founded:

2012

Email Address: [email protected]
Website:

https://wearesculpt.com

Phone Number:

+1 (707) 728-5780

Address:

201 E Washington St, Unit 1002, Iowa City, IA 52240, USA

Specialization:

Social Media Marketing, Paid Advertising, Social Media Management 

Clients

: Blend, Sun Pacific, Livability, Pearson Learners
8.  Influence for Impact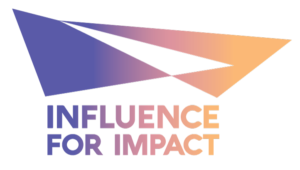 Influence for Impact is a seasoned agency with over a decade of experience in influencer marketing, focusing on sustainable and socially progressive brand promotion. The agency donates at least 10% of proceeds to causes like environmental conservation, allowing companies to align their campaigns with ethical objectives.
They use predictive technology to identify emerging influencers, offering a competitive edge. This data-driven method optimizes campaign budgets for maximum ROI. Comprehensive analytics and tagging systems further enhance conversion rates. Overall, Influence for Impact provides a holistic, ethically-aligned solution for businesses aiming for real-world impact.
Headquarters:

New York City, NY, USA

Founded:

2012

Email Address: [email protected] 
Website:

https://influenceforimpact.com

Phone Number:

N/A

Address:

 N/A

Specialization:

Influencer Marketing, Data Insights 

Clients

: Samsung, Adidas, TikTok, Universal 
9. Top Agency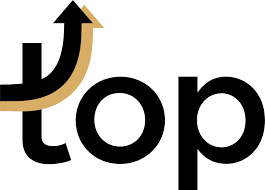 With operations spanning more than 25 countries, TOP Agency offers various marketing disciplines, including branding, communications, and creative services. Their data-driven approach combines scientific methodology with creative inspiration, allowing for continual improvement through ongoing feedback loops.
Regarding peer-to-peer recommendations, TOP Agency utilizes a proprietary network of various types of influencers, from nano to celebrity. Their multi-tier approach allows for a more targeted reach, leveraging smaller profiles for greater engagement and potential conversions. This is backed by a robust data team that captures personalized market research to inform their campaigns. Moreover, they employ a performance-driven mindset, focusing on metrics that truly matter to their clients. 
Headquarters:

Austin, TX, USA

Founded:

2018

Email Address:

N/A

Website:

https://topagency.com/

Phone Number:

+1 (512) 256-7887

Address:

101 Colorado St #102Austin, TX 78701, USA

Specialization:

Influencer Marketing, Branding, Public Relations 

Clients:

Marchex, DroneDeploy, Harmless Harvest
10. Tinuiti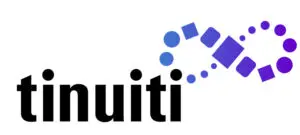 As a performance-driven digital firm, Tinuiti focuses on the triopoly of Google, Amazon, and Facebook. The company employs a multi-channel approach to influencer marketing, adapting to ever-changing audience behaviors and algorithms. One of Tinuiti's key technological assets is "Mobius," a suite of marketing intelligence and media activation tools. More specifically, Mobius is designed to unify, optimize, and activate data, helping clients understand their current standing and future opportunities.
In addition to technology, Tinuiti uses a strategic planning framework known as "GAMMA." This framework covers various aspects, from goal-setting and audience targeting to message crafting and progress measurement.
Headquarters:

New York City, NY, USA

Founded:

2004

Email Address: [email protected]
Website:

https://tinuiti.com/

Phone Number:

+1 (833) 846-8484

Address:

N/A

Specialization:

Influencer Marketing, Social Media Marketing, Paid Social, Content Creation, eCommerce Marketing, Data Analytics

Clients

: Etsy, Nestle, Converse, Bombas
Conclusion
Choosing the right influencer outreach firm can be a daunting task, but this guide aims to simplify that process for you. Each of these companies brings something unique to the table, be it innovative technology, a focus on strategic partnerships, or a comprehensive platform for all your influencer needs. Your next step? Reach out to these firms and see which one aligns best with your goals.