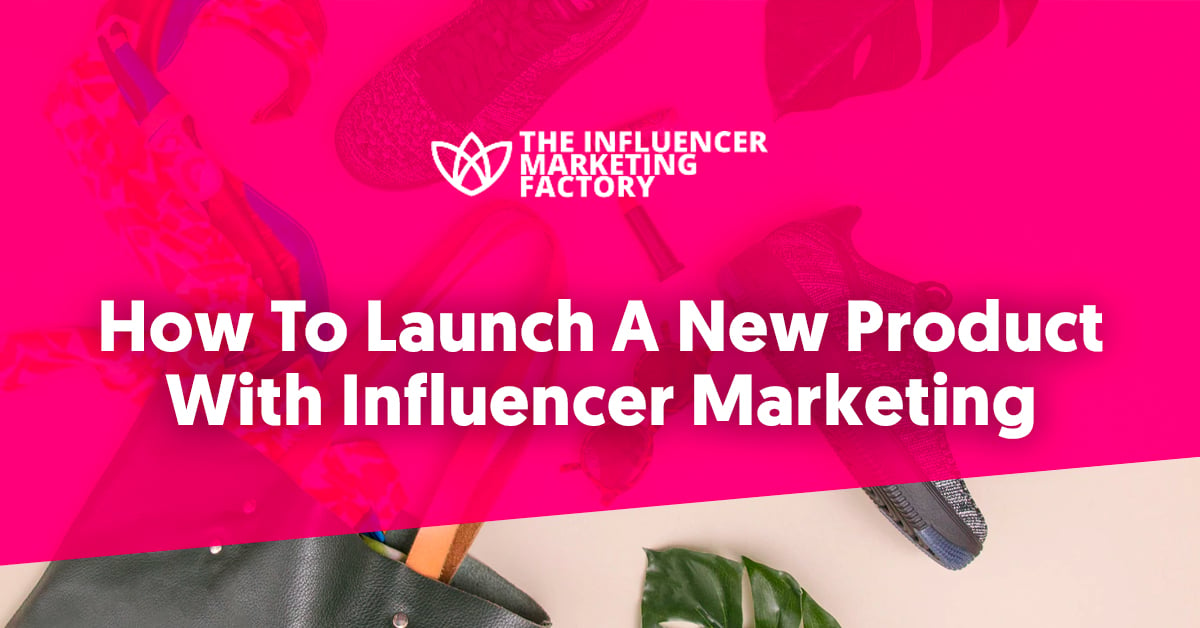 11 Aug

How To Launch A New Product With Influencer Marketing

The launch of a new product is a critical time for any business. How well customers receive the product to a large extent depends on the product launch.

Now the question is – if you launch a product without spreading the word, would anyone buy it?

Probably not.

To effectively launch a new product, you need a ton of people to see it. The more individuals that know about the new product, the higher engagements it would receive. And in this day and age, the most effective way to reach out to millions of prospective customers is via the internet and social media. This is where influencers and influencer marketing comes into play.

Influencers are people who have a large following on social media and have built trust across a specific industry. Because of this trust that their followers have for them, influencers are able to persuade their followers to purchase products and services that they promote.

Studies have shown the massive impact that influencer marketing can have on a brand's growth. In fact, influencer marketing delivers an 11X higher ROI than any other form of digital marketing.

Regardless of whether you sell online or run a physical location store, influencer marketing should be a part of your product launch campaign. Influencer marketing would significantly increase awareness of your new product.

In this article, we would see how to launch a new product with influencer marketing.

Let's get started.
---
1. Target the right influencers
Choosing the right influencer is very crucial to the success of your product launch. You need to partner with influencers that have followers that are interested in the product or service you are offering.
The money you invest in influencer marketing would be wasted if the influencers are promoting your product to the wrong audience.
The key to a successful marketing plan is reaching out to the right audience. It's easier to convince a prospect to buy from you when they need the product or service you are offering.
Here are some factors you should consider when choosing an influencer to work with:
Audience
To reach potential customers, you need to work with influencers that have a relevant audience for your brand. For example, if you are launching a new line of running shoes, you would want to partner with influencers in the fitness industry. Their followers are more likely to resonate with your products than followers of tech influencers.
Engagement rate
Engagement rate indicates how well an audience responds to an influencer's content. A high engagement rate shows that the followers care about the influencer's updates. The higher the engagement rate, the more likely they are to try out the products the influencer promotes.
To get the engagement rate for each post, add the number of likes and comments on the post divided by the number of followers they have. Multiply the result by 100 to get the engagement rate in percentage.
Values
Before partnering with an influencer, check if they have the same values as you. It is important that you work with influencers that share your values so as to protect your brand's image.
Content quality
To get a high ROI on your influencer marketing campaign, work with influencers that consistently deliver high-quality content. When doing your research, look for influencers that post creative, well-composed, and organized content.
Audience quality
You may come across some influencers with fake followers or engagements. Here are some ways you can identify influencers with a low-quality audience:
They publish very little content but have a ton of followers
They have a very high or low engagement for their number of followers
They are following more people than the number of followers they have
A large number of their followers either have anonymous profiles, no profile photos, weird usernames, and little or no content.
The majority of the comments on their posts are spammy and generic
They have a low number of video views compared to their followers
Their posts get a large number of likes in a very short period of time
Tip: Use influencer marketing platforms when researching influencers to work with. The biggest benefit of using influencer marketing platforms is that you don't need to spend hours on social media scouting for influencers. Instead, the platforms will provide a list of influencers and also present their statistics to you.
---
2. Involve influencers in the content creation process
To ensure that your product launch is a success, it's best practice to involve influencers in the content creation process.
The influencer already knows their audience and the kind of content that they love to see. They are in the best position to create content that the audience would engage with.
Instead of sending out the same content to all the influencers you are working with, partner up with each influencer to create content specific to their own audience.
Tip: You should also involve key influencers in the product creation stage. They know the market and the kind of products that your target customers want. For example, if you sell sports clothing, you should ask a fitness influencer for their input on color choices and styles.
---
3. Provide early access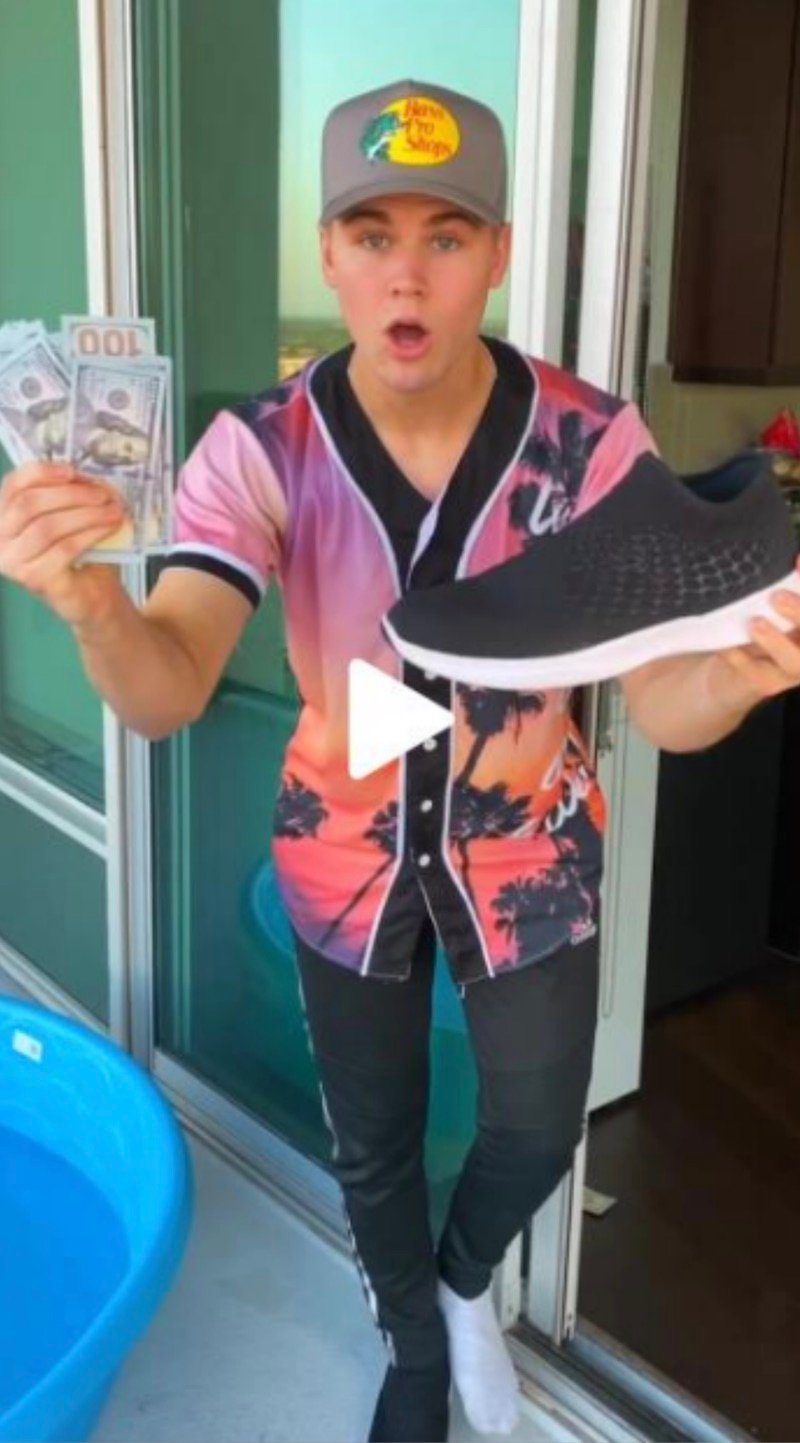 You can get influencers to work with you by offering them early access to the product ahead of the launch.
This is very common among tech influencers. Brands send new tech to influencers to review for their audience before the product's official launch date. This would allow the influencer to share the product's details with their audience and also build hype around the product before the product goes live or becomes available in the store.
Another advantage of providing early access to influencers is that customers can ask product-specific questions and get answers before making their purchasing decision. The influencers would be better equipped to persuade their audience to purchase your product when they have hands-on experience with it.
Tip: The influencer should not share any information about your product too early. You don't want the hype and excitement around the product to die down before you launch the product. The best practice is for influencers to post one or two weeks before the product launch. That way, the audience would still be excited about your product when it launches.
---
4. Host contests and giveaways
To generate hype and engagement around the product launch, partner with influencers to host contests and giveaways.
With a contest, you can get users to participate in the product launch. Contests are also a great way to get user-generated content (UGC). The more people that participate in the contests, the higher engagement your product launch would get.
Here is an example of how influencers can run contests for your product launch:
Have their audience post a photo or video with a specific hashtag or theme.
Have their audience solely follow you as part of the requirements
Have their audience tag your brand in their posts
Have their audience like and comment on the product launch posts
Tip: It's important that you establish the guidelines for entering the contests. For example, the photos or videos the audience posts must be centered around a hashtag that promotes the new product you just launched.
---
5. Offer discount codes
Promotions in the form of discount codes can help increase engagement around your product launch. Offer influencers discount codes that they can use in their promotions. Discount codes can help persuade their audience to try out your product.
Promo codes can also help you track individual influencer's engagement to purchase rates. You would be able to determine which influencers are bringing in the most paying customers. Analyzing metrics like this would ensure that you don't waste money on influencers that don't offer your business any value.
---
6. Take advantage of influencer's email list 
Most influencers have taken their time to build an email list. These email lists are filled with people that you want to promote your products too. Along with sharing posts on social media, request that the influencers also promote your product with their email list.
An advantage of email marketing is that the influencer can incorporate other content formats in their emails. They can incorporate unboxing videos and blog posts in the emails.
Tip: When performing email marketing, do not send out a generic template to each reader. Use personalized emails that match the normal tone and style of the influencer. Also, remember to add a convincing call to action in the email.
Regardless of the marketing channel you choose when launching your product, influencer marketing should be a significant part of your marketing strategy. With a good influencer marketing campaign, you would increase customer awareness for new products.
---
Author Profile:
Marvellous Aham-adi is a freelance writer and Head of Content at TheZeroed. Where he writes on
growing a blog
and actionable SEO strategies you can use in growing a brand. He has been featured in top blogs like Social Media Examiner, GetResponse, Mention, and Wordstream.