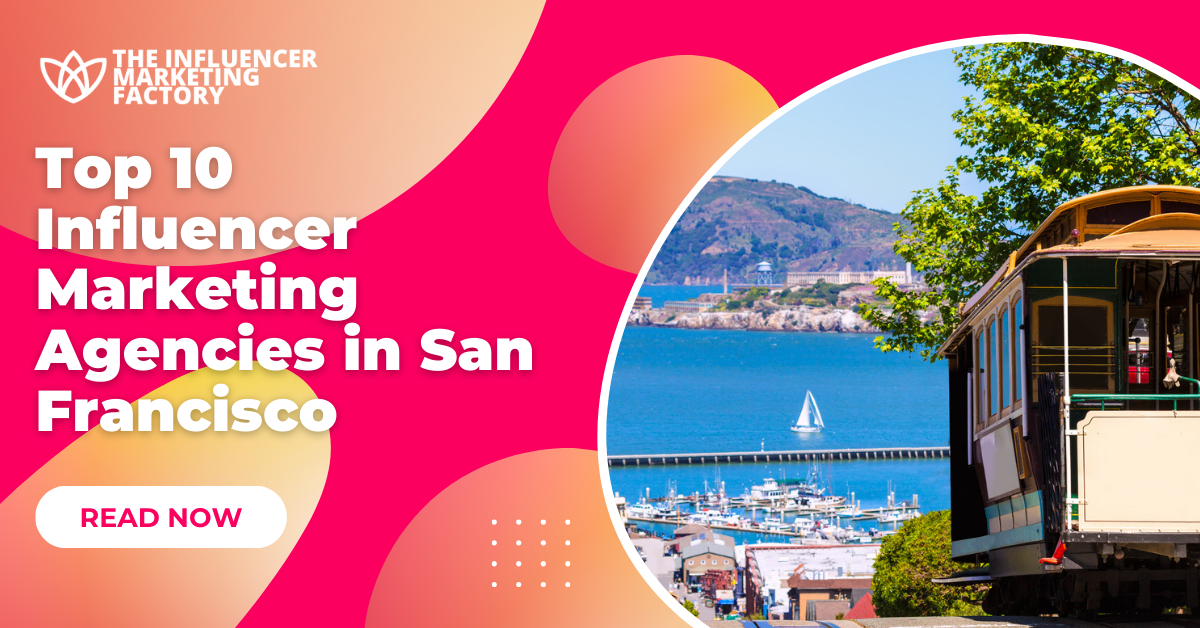 01 Sep

Top 10 Influencer Marketing Agencies in San Francisco

In the bustling landscape of San Francisco, renowned for its technological prowess and innovative spirit, a myriad of agencies have emerged to bridge the gap between brands and social media mavens. These agencies excel in crafting impactful campaigns that resonate with target audiences. This article explores the top agencies in the city, shedding light on their methodologies, success stories, and how they are shaping the future of marketing in a digitally connected world.
1. The Influencer Marketing Factory

Welcome to The Influencer Marketing Factory! In the dynamic realm of digital advertising, we stand out as a guiding light for brands eager to make a genuine mark. With a far-reaching global presence, we masterfully design scalable, authentic, and return-on-investment-driven (ROI) campaigns on platforms like TikTok, Instagram, and YouTube. Our approach is thorough: we start by deeply understanding a company's vision, mission, and objectives. We then zero in on the target audience, ensuring our campaigns genuinely connect with the intended demographics. 
Moreover, we handle all legal aspects seamlessly, with each influencer entering into a transparent agreement. But our efforts don't stop at reach; we emphasize content that truly engages the audience. And, importantly, we provide meticulous tracking for every campaign, granting clear insights into its efficacy.
But what makes The Influencer Marketing Factory unique from the competition? We meld all the white-glove services of an influencer marketing agency with a data-controlled approach to ROI, metrics, conversions, and KPIs (key performance indicators). 
Still in doubt? Let the accomplishments we've achieved for our clients do the talking:
Featuring TikTok's most well-known beauty influencer, Edward Zo, we achieved more than 35,600 clicks for Ren Skincare to raise brand awareness and drive conversions for Ren's Evercalm Rescue Mask.

We worked with 49 content creators to get more than 1,162,400 story impressions for BenQ to promote their portable projector GS2.

We discovered six TikTok creators based in the US with a cumulative reach of 42.8 million followers. Each of them crafted a unique TikTok video, incorporating the hashtag #VisitKoreaFromHome. This campaign resulted in a remarkable total of over 42,826,500 TikTok followers among them.
Ready to get started? Click here to get in touch with our dedicated team at The Influencer Marketing Factory and see how we can assist your business's exposure and success today!
Headquarters:

Miami, FL (serving San Francisco)

Founded:

2018

Email Address:

[email protected]

 

Phone Number:

+1

(800) 469-9753

Address:

66 West Flagler Street, Suite 900 – #1178, Miami, FL 33130, USA

Specialization:

Global

Influencer Marketing, ROI-Oriented Campaigns, and Paid Advertising 

Clients:

Envato, Ablo, Warner Music Group, Gismart, FinTron Invest
2. Duncan Channon
With offices in Los Angeles and San Francisco, Duncan Channon has engaged tens of millions of people and enhanced brand awareness and sales for various companies. Their strategic approach focuses on creating buzz-worthy experiences supported by a curated roster of influencers. Their work has won awards such as Promo of the Year and Small Agency of the Year (twice) by Advertising Age.
Duncan Channon's influencer marketing services include platform strategy, paid and organic social strategies, consumer activations, live events, and mobile tours. Their experiential team has also partnered with brands like Tattooed Chef for Coachella's 2022 return and created engaging pop-up experiences for Shiseido's relaunch.
Headquarters:

San Francisco, CA

Founded:

1990

Email Address: [email protected]
Website:

https://duncanchannon.com

Phone Number:

+1 (415) 306-9200

Address:

114 Sansome St, 14th Floor, San Francisco, CA 94104, USA

Specialization:

Social and Experiential Strategies, including Platform Strategy, Paid and Organic Social Strategies, Experiential Consumer Activations, Live Events, and Mobile Tours

Clients:

Gap, Levi's, Citibank, e.l.f. Cosmetics
3. CLEVER
CLEVER, headquartered in San Francisco, California, is a tech-driven organization that connects brands with hand-selected influencers to narrate authentic stories. The agency's advanced platform, Gen4 DASH, supports managed services, ensuring that brands reach millions of the right consumers and exceed their goals. 
CLEVER's influencer marketing is not limited to a specific industry; they have executed programs across various sectors, including food, healthcare, technology, and social causes. They have won the Shorty Award for Best Small Agency and Inc. 5000's recognition as one of America's fastest-growing companies in 2016 and 2017.
Headquarters:

San Francisco, CA

Founded:

2009

Email Address: [email protected]
Website:

http://realclever.com/

Phone Number:

+1 (408) 676-6428

Address:

2415 San Ramon Valley Blvd, San Ramon, California 94583, USA

Specialization:

Social Media, Blogger Outreach, Digital Influencers, Twitter Parties, Content Marketing, Branded Content, Native Advertising, and Sponsored Content

Clients:

Logitech, Decoy, Hostess, Hotels.com
4. Influencer50
Influencer50's principal offering is its identification program, which ranks the 50 most vital influencers within a specific demographic or service category. This ranking is based on five distinct criteria: offline, online, and social research, market analysis, and industry player assessment. Additionally, internet personalities are classified into approximately 30 different categories, such as journalists, consultants, regulators, etc., reflecting the fragmentation in business buying decisions over the past decade.
Influencer50 also offers programs and ongoing personality relations outreach. Depending on the client's involvement level, their unique approach includes low- and high-touch engagement options. Plus, they provide tools for measuring the impact of campaigns, ensuring data-backed decisions.
Headquarters:

San Francisco, CA

Founded:

2004

Email Address: [email protected]
Website:

https://influencer50.com/

Phone Number:

+1 (415) 963-4050

Address:

716 Montgomery St, San Francisco, CA 94111, USA

Specialization:

Influencer Identification and Engagement and Measurement Programs

Clients:

Google, IBM, Microsoft
5. Cutwater
Known for reinventing legacy brands and constructing new ones, Cutwater's approach is grounded in creating growth hypotheses that guide business objectives and financial targets. They leverage behavioral economics and cultural insights to help companies find a meaningful position in the market.
The agency's influencer marketing process starts with identifying and consolidating insights through a four-circle strategic approach articulating the brand's point-of-view (POV). This POV becomes the foundation for all communication. Moreover, Cutwater builds creative concepts and content based on an integrated media strategy, constantly monitoring Key Performance Indicators (KPIs) to optimize reach, effectiveness, and impact.
Headquarters:

San Francisco, CA

Founded:

2007

Email Address: [email protected]
Website:

https://cutwateragency.com/

Phone Number:

+1 (415) 341-9100

Address:

950 Battery St., Floor 4, SF, CA 94111, USA

Specialization:

Advertising Services, Integrated Production, Content Creation, Media Planning, Media Buying, and Brand Stewardship

Clients:

Delectables, American Giant, Jeep
6. Passionfruit Creative
Another San Francisco agency that provides influencer marketing support for national and international businesses is Passionfruit Creative. They focus on helping companies grow their brands and amplify their message by linking them with the right influencers. Their services include crafting strategies for online personalities, scouting and outreach, and campaign development. 
Passionfruit Creative has worked on various projects, including content, socials, strategy, and emails for clients like Delilah Home, Vitarock, and Bed of Nails. They have also been recognized as a Top Clutch Influencer Advertising Company in San Francisco for the year 2023. 
Headquarters:

San Francisco, CA

Founded:

2020

Email Address: [email protected]
Website:

https://heypassionfruit.com/

Phone Number:

+1 (650) 267-3736

Address:

N/A

Specialization:

Digital Marketing With a Focus on Sustainability and Social Impact

Clients:

Delilah Home, Vitarock, Bed of Nails
7. Affable.ai
Finding and identifying the right social media stars for your brand can be tricky; this is where San Francisco-based Affable.ai can be useful. The company's platform consists of three main areas:
Finding Trendsetters

: Affable.ai enables businesses to search for relevant and genuine online personalities using 20+ advanced filters.

Managing Collaborations

: They offer an in-built CRM to track and manage conversations with digital personalities.

Tracking Campaigns

: They have a dashboard so you can view all generated content and track stories without authentication from influencers.
Simply, Affable.ai offers tailored solutions to meet the distinct requirements of their clients and provides numerous plans to align with their budgets.
Headquarters

: San Francisco, CA

Founded

: 2017

Email Address

:

[email protected]
Website

: https://affable.ai/

Phone Number

: N/A

Address

: 2 Embarcadero Center, Level 8, San Francisco, CA 9411

1, USA

Specialization

: End-To-End Platform for Finding, Managing, Tracking, and Measuring Online Personality Engagements

Clients

: Pomelo Fashion, Emma Sleep, Sensatia Botanicals
8. Sway Group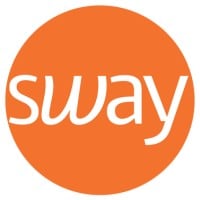 Sway Group, headquartered in Mill Valley, California, is a full-service agency specializing in influencer marketing, branded content, and digital advertising. The company's core focus includes:
Influencer Discovery

: Utilizing data-driven insights and tools, Sway Group handpicks creators for campaigns, ensuring that messaging resonates with target audiences.

Campaign Management

: A dedicated team manages every aspect of an initiative, from recruitment to quality assurance and reporting.

Social Visibility

: Ad strategies ensure the right reach, overcoming the limitations of ever-changing social media algorithms.
Additionally, they have been recognized with several awards, including the 2023 Chief Marketer 200 Top Marketing Agencies and the 2022 PR Daily Top Agency Award. 
Headquarters

: Mill Valley, CA (Serving San Francisco)

Founded

: 2011

Email Address

:

[email protected]
Website

: http://swaygroup.com/

Phone Number

: +1 (844) 438-7929 

Address

: 203 Flamingo Rd, Suite 317, Mill Valley, CA 94941, USA

Specialization

: Influencer Marketing Campaigns, Branded Content, Digital Advertising, Social Media Advertising

Clients

: Evercare, Sharecare, Coleman Natural Foods
9. URBA Media
Helping companies boost their visibility using social media and marketing strategies, URBA Media is involved in content strategy, production, and editing, aiming to create posts that generate significant engagement. For instance, during the Calgary Stampede in 2022, they executed a "Fake Amber Heard" stunt, resulting in over 300,000 localized views and thousands of shares within 24 hours.
URBA Media also conducts Facebook campaigns, ensuring that brands are discussed uniquely and engagingly. An example of their success in this area is the strategic micro-influencer campaign for Pastasloot during the 2020 Coronavirus Pandemic, resulting in a 200% increase in brand awareness and new sales.
Headquarters:

Calgary, Alberta (Serving San Francisco)

Founded:

2017

Email Address: [email protected]
Website:

https://urba.media/

Phone Number:

+1 (403) 903-4528

Address:

1020 9 Avenue SE, Calgary, Alberta, T2G 0S7, Canada

Specialization:

Media Production, Social Media Marketing, Influencer Marketing, Website Development, Search Engine Optimization, Graphic Design, and Brand Awareness

Clients:

V Burger, strEATS, Papa John's
10. TOP Agency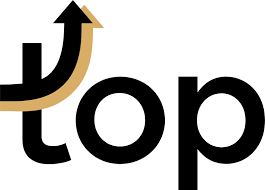 The final influencer marketing company on this list is TOP Agency. They utilize a network of digital trendsetters from nano to celebrity levels to create scalable campaigns. Their data-driven approach extends to identifying undervalued social media personalities relative to their reach and impact. By tracking historical campaign performance data, such as clicks and conversion rates, they conduct sophisticated cost-benefit analyses to identify opportunities other agencies might overlook. 
A notable example of TOP Agency's work is the campaign created for Milk-Bone to maximize sales on Valentine's Day. The initiative leveraged 20 influencers to spread the word about "Doggy Date Night," resulting in 77 million impressions and 1000 participants in just two hours.
Headquarters:

Austin, TX (Serving San Francisco)

Founded:

2018

Email Address:

N/A

Website:

https://topagency.com/

Phone Number:

+1 (512) 256-7887

Address:

719 Clementina St, Suite B, San Francisco, California 94103, USA

Specialization:

Influencer Marketing

Clients:

Marchex, DroneDeploy, Harmless Harvest
Conclusion
San Francisco's influencer marketing agencies are at the forefront of a rapidly evolving industry. By leveraging the power of social media and influencer relationships, these agencies are creating innovative campaigns that resonate with audiences and drive brand engagement.