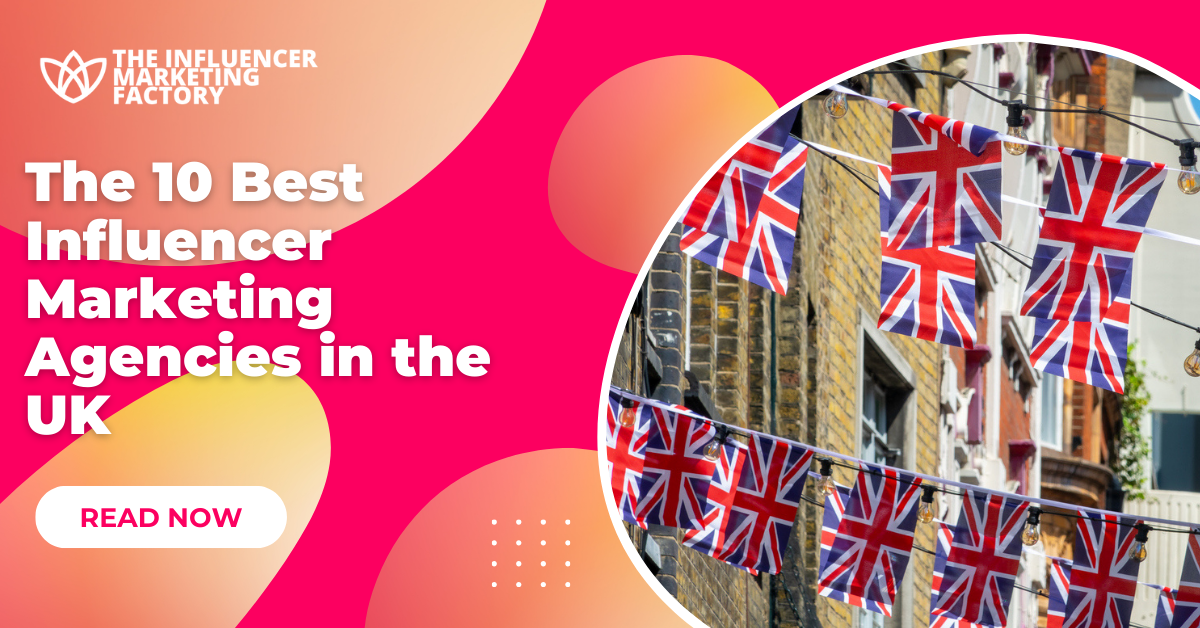 01 Sep

The 10 Best Influencer Marketing Agencies in the UK

Influencer marketing has become a vital strategy in the digital advertising landscape. In the UK, various agencies specialize in this field, offering tailored services to businesses across different industries. This article provides an unbiased overview of the top influencer marketing agencies in the UK, highlighting their key roles and contributions to the industry.
1. The Influencer Marketing Factory

Welcome to The Influencer Marketing Factory! In the dynamic realm of digital advertising, we stand out as a guiding light for brands eager to make a genuine mark. With a far-reaching global presence, we masterfully design scalable, authentic, and return on investment-driven (ROI) campaigns on platforms like TikTok, Instagram, and YouTube. Our approach is thorough: we start by deeply understanding a company's vision, mission, and objectives. We then zero in on the target audience, ensuring our campaigns genuinely connect with the intended demographics. 
Moreover, we handle all legal aspects seamlessly, with each influencer entering into a transparent agreement. But our efforts don't stop at reach; we emphasize content that truly engages the audience. And, importantly, we provide meticulous tracking for every campaign, granting clear insights into its efficacy.
But what makes The Influencer Marketing Factory unique from the competition? We meld all the white-glove services of an influencer marketing agency with a data-controlled approach to ROI, metrics, conversions, and KPIs (key performance indicators). 
Still in doubt? Let the accomplishments we've achieved for our clients do the talking:
Featuring TikTok's most well-known beauty influencer, Edward Zo, we achieved more than 35,600 clicks for Ren Skincare to raise brand awareness and drive conversions for Ren's Evercalm Rescue Mask.

We worked with 49 content creators to get more than 1,162,400 story impressions for BenQ to promote their portable projector GS2.

We discovered six TikTok creators based in the US with a cumulative reach of 42.8 million followers. Each of them crafted a unique TikTok video, incorporating the hashtag #VisitKoreaFromHome. This campaign resulted in a remarkable total of over 42,826,500 TikTok followers among them.
Ready to get started? Click here to get in touch with our dedicated team at The Influencer Marketing Factory and see how we can assist your business's exposure and success today!
Headquarters:

Miami, FL (serving the UK)

Founded:

2018

Email Address:

[email protected]

 

Phone Number:

+1

(800) 469-9753

Address:

66 West Flagler Street, Suite 900 – #1178, Miami, FL 33130, USA

Specialization:

Global

Influencer Marketing, ROI-Oriented Campaigns, Paid Advertising 

Clients:

Envato, Ablo, Warner Music Group, Gismart, FinTron Invest
2. EngageHub

Headquartered in Manchester is Engage Hub, which specializes in social-first campaigns. Their influencer marketing expertise spans various sectors, including fashion, health, beauty, and FMCG. Their integrated approach ensures that social media projects translate into measurable outcomes, from brand visibility to conversions.
One example of their work is their collaboration with Eatplanted, where Engage Hub's strategy aimed to bolster awareness and stimulate direct engagement for the brand. They partnered with 15 influencers from diverse niches, such as fitness, lifestyle, and cooking, to introduce the brand to the UK on Instagram. This yielded 105 pieces of content, reached a combined audience of three million followers, and garnered 53,401 engagements.
Headquarters:

Manchester, UK

Founded:

1982

Email Address: [email protected]
Website:

https://engagehub.co.uk/

Phone Number:

(+44) 01612 223450

Address:

1 Cambridge St., Manchester, M1 5GH, UK

Specialization:

Pioneering Social-First Campaigns for Global Brands

Clients:

H&M, Plantur 39, and Alpecin
3. House of Marketers
House of Marketers is a specialized agency focusing on growing brands through TikTok. They are led by former TikTok employees and partners, giving them a good understanding of the platform. With a network of over 50,000 influencers, their services include campaigns, business profile content, paid ads management, and strategy development.
The agency emphasizes a data-driven and creative approach, ensuring accurate influencer selection and reliable project execution. House of Marketers has worked on various successful initiatives, such as the Jodel app installs TikTok ads campaign, where they generated 85,644 installs for Jodel, a social media community app. 
Headquarters:

London, UK

Founded:

2020

Email Address: [email protected]
Website:

https://houseofmarketers.com/

Phone Number:

(+44) 07712 725310

Address:

52 Bedford Row, London WC1R 4LR, UK

Specialization:

TikTok Marketing, Business Profile Content Creation, Paid Ads Management, Influencer Strategy Development

Clients:

Groupon, Mindful Chef, KFC
4. Disrupt Marketing
An agency focusing on performance-led strategies is Disrupt Marketing. Their services include a range of offerings:
Producing big, creative, bespoke projects with influencers

Planning and managing paid campaigns

Specializing in creating multi-channel native content

Amplifying social media presence
One of Disrupt Marketing's successful projects was with Vinted, where they developed an always-on influencer activity to grow the brand's presence in the UK. They introduced new strategies for audience targeting and expansion through innovative approaches and data-driven insights. The campaign was a huge success as Disrupt Marketing achieved eight million impressions and 300,000 engagements and involved over 130 influencers.
Headquarters:

London, UK

Founded:

2010

Email Address: [email protected]
Website:

https://disruptmarketing.co/

Phone Number:

(+44) 08450 046012

Address:

22 Charterhouse Square, Barbican, London EC1M 6DX, UK

Specialization:

Brand Communication, Youth Marketing, Video Production, Media Planning and Social Advertising, Content Strategy

Clients:

Vinted, Huel, Our Place
5. Buttermilk
Buttermilk focuses on building creator programs from the ground up. The company blends technology with creative expertise to create influencer initiatives. Their team adds strategic and aesthetic elements to deliver tangible business results. They have been recognized with Best Boutique Agency (IMA) and Best Influencer Campaign (Social Media Awards) awards.
One of Buttermilk's successful projects was for Swarovski's UNA collection, inspired by Valentine's Day. They explored the concept of modern love in various forms and engaged influencers to create storytelling portraits that celebrated love's different facets. The campaign achieved 1.2 million total reach, 1.8 million impressions, and an engagement rate of 7.5%.
Headquarters:

London, UK

Founded:

2016

Email Address: [email protected]
Website:

https://buttermilk.com/

Phone Number:

N/A

Address:

40 Great Eastern St., London, EC2A 3EP, UK

Specialization:

Community-First Creator Programs, Brand Fans Engagement, Influencer Marketing, Social Media Management, Paid Social Advertising

Clients:

Swarovski, Dior Beauty, Elizabeth Arden
6. summer.  
Working with over 100,000 influencers worldwide, summer. is an agency that connects businesses with trendsetters in sectors like beauty, wellness, fashion, and lifestyle. The individuals they collaborate with encompass influencers, publishers, image makers, creators, storytellers, and opinion formers.
An example of their service is the micro-initiative they conducted for L'Oreal Paris to support the launch of the new Paradise Mascara. They sourced UK-based individuals with followings between 10K-60K and high engagement, briefing them to produce media around '#Lashparadise.' The results included 17 Instagram posts, four blogs, and over 50 pieces of content, reaching over 450,000 people.
Headquarters:

London, UK

Founded:

2016

Email Address: [email protected]
Website:

https://thisissummer.co/

Phone Number:

(+44) 08451 262726

Address:

16a Newman Street, London, W1T 1PB, UK

Specialization:

Influencer Marketing, Public Relations, Social Media, Digital Campaigns, Copy Writing, 

Clients:

L'Oreal Paris, Magnum, Carphone Warehouse
7. Ritual Network
Ritual Network works selectively with top talent rather than a broad array of internet personalities. This approach allows them to provide an all-around management service that stands out in the industry. To this end, they handle various aspects of a campaign, including creator selection, outreach, negotiation, and execution. 
However, the company's services extend beyond administration; they also assist in the growth of YouTube channels, utilizing their experience in audience expansion and content enhancement. Ritual Network's unique approach has led to impressive results, including a 135% revenue growth year-on-year, 10 billion monthly views, and resolution of over 400 creator support issues. 
Headquarters:

Sheffield, UK

Founded:

2016

Email Address: [email protected]
Website:

https://ritualnetwork.com/

Phone Number:

N/A

Address:

N/A

Specialization:

Premium Management for YouTube and TikTok personalities, Campaign Creation

Clients:

NordVPN, KEEO, Huel
8. The Social Shepherd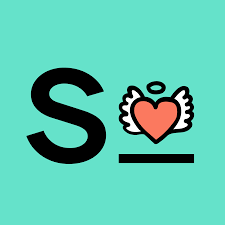 With a primary focus on content tailored for social media, The Social Shepherd attempts to produce material that resonates with online algorithms. In the past year, they managed over £10m across client ad accounts, resulting in an impressive £44.2m in attributed revenue. Their expertise extends to producing engaging videos, whether TikToks, Instagram reels, or user-generated videos. 
Simply, The Social Shepherd creates bespoke plans that work within businesses' budgets, with the target audience, and in line with the brand identity. By doing this, they ensure a consistent and authentic message that captures attention and fosters genuine connection and customer loyalty. 
Headquarters:

Bath, UK

Founded:

2018

Email Address: [email protected]
Website:

https://thesocialshepherd.com/

Phone Number:

  (+44) 01225 432222

Address:

Alexander House, James Street West, Bath, BA1 2BT, UK

Specialization:

Paid Social, Video Production, Influencer Marketing, Content Creation, Facebook Ads

Clients:

Vivense, Lumene, Bio-Oil
9. Social Lipstick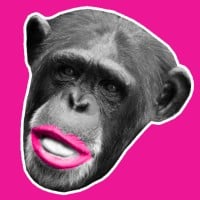 Social Lipstick offers support to brands focusing on platforms such as TikTok, Instagram, YouTube, Twitter, LinkedIn, and Pinterest. Recognizing that many companies struggle to communicate their story effectively through social media, they immerse audiences through communities of trusted followers, ensuring credibility and validation for the businesses they work with.
Additionally, Social Lipstick's in-house Gen Z specialists craft regular forward-thinking and engaging content. This approach keeps brands in the spotlight and ensures they remain relevant in a rapidly changing digital landscape.
Headquarters:

Manchester, UK

Founded:

2018

Email Address: [email protected]
Website:

https://sociallipstick.co.uk/

Phone Number:

(+44) 01613 271249

Address:

3 Hardman St, Spinningfields, Manchester, M3 3HF, UK

Specialization:

Social Media Marketing, Content Creation, Content Marketing, Video Marketing, Facebook Marketing, Instagram Marketing, and LinkedIn Marketing

Clients:

One Athletic, Threadbare, Zero Point Million
10. Brandnation
The final entry on our list is Brandnation, an agency focusing on creative marketing initiatives, including influencers. They assist with many things, especially in creating and starting global campaigns using online communities, ambassadors, and content creators. Their detailed dashboards enable them to analyze every individual they work with, ensuring they reach the right people and focus on audiences that resonate with specific products.
A notable example of Brandnation's work is the "Uplifting Women Awards 2023" for Pour Moi. The project achieved a PR reach of 1.63 billion, 12.2k social engagements, and 2.36 million estimated coverage views. 
Headquarters:

London, UK

Founded:

2000

Email Address: [email protected]
Website:

https://brandnation.co.uk/

Phone Number:

(+44) 02079 407170

Address:

Sterling House, 33 Union Street, London, SE1 1SD, UK

Specialization:

Branding, Advertising, Photo and Video Production, Events, Consumer Strategy, Social Media, Public relations

Clients:

Pour Moi, Columbia Sportswear, Nike Swim
Final Thoughts
The influencer marketing landscape in the UK is both diverse and dynamic. This guide has offered an impartial view of the top agencies, providing insights to help businesses make informed decisions for their social media campaigns.