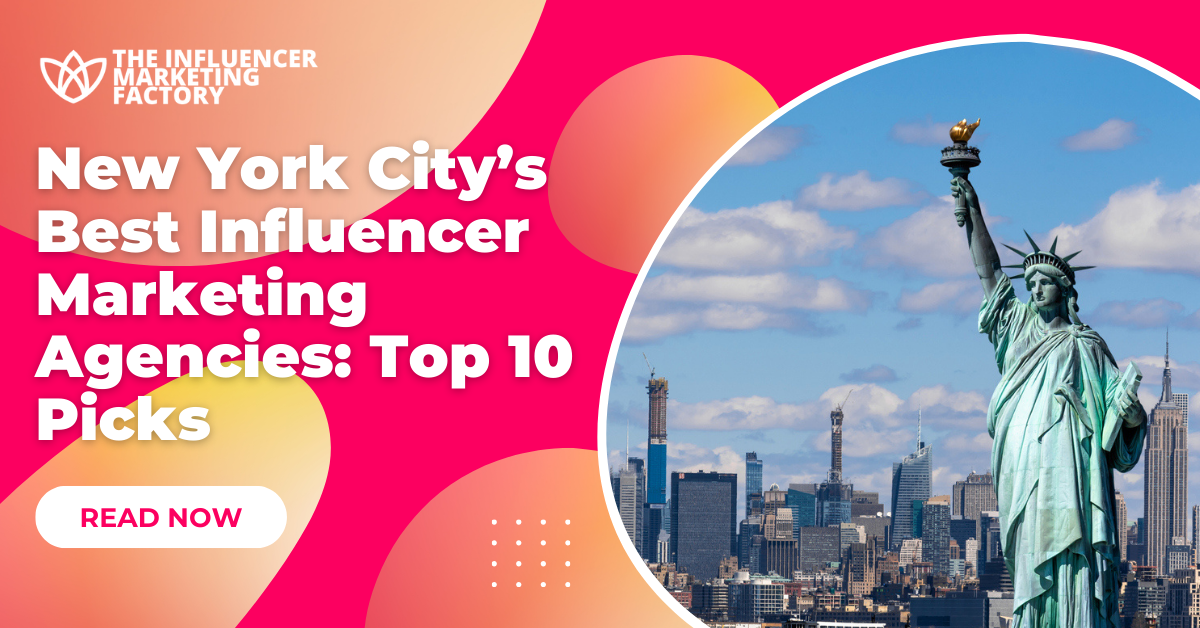 01 Sep

New York City's Best Influencer Marketing Agencies: Top 10 Picks

New York City, a melting pot of innovation and creativity, is home to some of the most prominent advertising minds in the world. As the digital landscape evolves, so does the art of influencer marketing. Dive deep into our handpicked selection of NYC's crème de la crème influencer marketing agencies. Each firm on our list has carved out its niche, showcasing unparalleled expertise and a knack for delivering results. Whether you're an emerging brand or an established name, these agencies are the key to unlocking NY's vast influencer potential.
1. The Influencer Marketing Factory

Welcome to The Influencer Marketing Factory! In the dynamic realm of digital advertising, we stand out as a guiding light for brands eager to make a genuine mark. With a far-reaching global presence, we masterfully design scalable, authentic, and return on investment-driven (ROI) campaigns on platforms like TikTok, Instagram, and YouTube. Our approach is thorough: we start by deeply understanding a company's vision, mission, and objectives. We then zero in on the target audience, ensuring our campaigns genuinely connect with the intended demographics. 
Moreover, we handle all legal aspects seamlessly, with each influencer entering into a transparent agreement. But our efforts don't stop at reach; we emphasize content that truly engages the audience. And, importantly, we provide meticulous tracking for every campaign, granting clear insights into its efficacy.
But what makes The Influencer Marketing Factory unique from the competition? We meld all the white-glove services of an influencer marketing agency with a data-controlled approach to ROI, metrics, conversions, and KPIs (key performance indicators). 
Still in doubt? Let the accomplishments we've achieved for our clients do the talking:
Featuring TikTok's most well-known beauty influencer, Edward Zo, we achieved more than 35,600 clicks for Ren Skincare to raise brand awareness and drive conversions for Ren's Evercalm Rescue Mask.

We worked with 49 content creators to get more than 1,162,400 story impressions for BenQ to promote their portable projector GS2.

We discovered six TikTok creators based in the US with a cumulative reach of 42.8 million followers. Each of them crafted a unique TikTok video, incorporating the hashtag #VisitKoreaFromHome. This campaign resulted in a remarkable total of over 42,826,500 TikTok followers among them.
Ready to get started? Click here to get in touch with our dedicated team at The Influencer Marketing Factory and see how we can assist your business's exposure and success today!
Headquarters:

Miami, FL, USA (with offices in New York)

Founded:

2018

Email Address:

[email protected]

 

Phone Number:

+1

(800) 469-9753

Address:

1 Liberty St, 3rd Floor, New York, NY 10006, USA

Specialization:

Global

Influencer Marketing, ROI-Oriented Campaigns, Paid Advertising 

Clients:

Envato, Ablo, Warner Music Group, Gismart, FinTron Invest
2. Top Influencer Marketing Agency (TIMA)
Top Influencer Marketing Agency (TIMA) is an organization based in New York that collaborates with a range of creators, from celebrities to nano influencers. The agency offers assistance that aims to enhance brand visibility and sales. Their primary services include crafting sponsored content, managing gifting programs, organizing events and trips, and launching products in tandem with creators. Additionally, they have a program designed to develop public figures into brand ambassadors. To date, TIMA claims to have a network of over 1 million influencers across various sectors and has executed over 1,000 campaigns.
Headquarters:

New York, NY, USA

Founded:

2012

Email Address: [email protected]
Website:

https://topinfluencermarketingagency.com/

Phone Number:

N/A

Address:

1441 Broadway, 3rd Floor, New York, NY 10018, USA

Specialization:

Establishing Relationships Between Brands and Consumers Via Influencer-Sponsored Content

Clients:

Acqua Panna, W Hotels, North Country
3. Socialfly

Known for its expertise in establishing strategic influencer partnerships is Socialfly. Collaborating with a spectrum of emerging talents to high-profile celebrities, they curate authentic content with an emphasis on achieving a favorable brand ROI. Their methodology goes beyond simple transactions, aiming to cultivate genuine, enduring relationships between public figures and brands. This approach resonates with target audiences, fostering improved engagement. Socialfly's meticulous vetting process guarantees high-caliber content, and their extensive network encompasses various sectors. Their offerings, both paid and organic, include partnerships, influencer-centric events, whitelisting for traffic, giveaways, and product seeding. 
Headquarters:

New York, NY, USA

Founded:

2012

Email Address: [email protected]
Website:

https://socialflyny.com/

Phone Number:

+1 (917) 300-8298

Address:

231 West 29th St – Suite 702, New York, NY 10001, USA

Specialization:

Strategic Influencer Partnerships Emphasizing Authenticity and Positive Brand ROI

Clients:

Wet Brush, Nodal, Il Makiage
4. Kaplow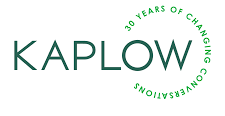 Kaplow's approach involves matching brands with endorsers that align with their values, aiming for authentic and effective communication. Kaplow's services include strategic planning, influencer identification, performance optimization, and full campaign management. They design campaigns customized to individual brand requirements and reinforce the importance of genuine engagement in influencer marketing. The agency believes in integrating this form of marketing into a company's overall communication strategy and maintains extensive industry relationships to support this approach. Furthermore, Kaplow follows best practices to ensure their undertakings are both relevant and impactful.
Headquarters:

New York, NY, USA

Founded:

1991

Email Address: [email protected]
Website:

https://kaplow.com/

Phone Number:

+1 (212) 221-1713

Address:

370 Lexington Avenue, Suite 1900, New York, NY 10017, USA

Specialization:

Influencer Marketing With a Focus on Authenticity and Strategic Integration

Clients:

Skype, Elvie, 23andMe
5. Amra & Elma
Amra & Elma is an agency that differentiates itself through its founders, who are top-tier influencers with more than two million followers. Their expertise lies in discerning the quality of endorsers, ensuring optimal campaign pricing. The agency's core strength is in social media outreach and influencer projects, with a track record of over 581 of them across various industries. Amra & Elma's systematic approach involves identifying brand-aligned influencers, devising and executing projects, and conducting thorough post-campaign analyses. Comprehensive reports are provided detailing overall performance and suggesting areas for future improvement.
Headquarters:

New York, NY, USA

Founded:

2012

Email Address: [email protected]
Website:

https://amraandelma.com/

Phone Number:

+1 (646) 518-7743

Address:

1441 Broadway, 6th Floor, New York, NY 10018, USA

Specialization:

Expertise in Influencer Identification, Comprehensive Campaign Management, and Detailed Post-Campaign Analysis

Clients:

Netflix, NET-A-PORTER, Swarovski
6. Mayple
Offering a unique platform that assists businesses in finding the ideal influencer marketer tailored to their specific needs is Mayple. Recognizing the challenges companies face in assessing the right fit, Mayple ensures a data-backed approach, eliminating the need to rely solely on sales pitches or reviews. Their platform is designed to simplify the process of hiring influencer marketers, from briefing to management and strategy. Companies can provide their requirements, and Mayple's AI taps into a vast worldwide network of vetted experts to find the ideal match. The platform also offers comprehensive dashboards, allowing businesses to manage and monitor their chosen experts seamlessly.
Headquarters:

New York, NY, USA

Founded:

2017

Email Address: [email protected]
Website:

https://mayple.com/

Phone Number:

+1 (929) 203-6341

Address:

15 West 38th Street, New York, NY 10018, USA

Specialization:

AI-Powered Influencer Marketer Matching with a Worldwide Network of Vetted Experts

Clients:

On One Studios, HearGift, Deel
7. CMM PR
CMM PR offers services in influencer marketing and beauty and lifestyle PR. The agency emphasizes its role in brand storytelling, aiming to align a company's ideology with consumer values to present a coherent narrative. In addition to this, it has established press relations, facilitating media coverage for brands. Their relationships extend to influencers, celebrities, and talent agents, which they leverage to establish partnerships. The firm also organizes interactive experiences and events, supporting various business objectives from launches to virtual experiences. Additionally, CMM PR provides retailer support, formulating strategies for key retailers on multiple platforms. Their methodology involves developing multi-level strategies to define a company's identity and engage consumers.
Headquarters:

New York, NY, USA

Founded:

2005

Email Address: [email protected]
Website:

https://cmmpr.com/

Phone Number:

+1

(

212) 979-8884

Address:

594 Broadway, Suite 500, New York, NY 10012, USA

Specialization:

Development of Brand Narratives and Establishment of Influencer Partnerships

Clients:

LolaVie, KVD Beauty, OPI
8. AMP3 PR

AMP3 PR is recognized for its early adoption of social influence strategies. They have cultivated relationships with leading figures in the social media domain and consistently identify emerging talents. Their primary objective is to align clients with suitable public figures to authentically represent products and services. Their suite of services includes pitch development, product gifting at major events, influencer list creation, celebrity outreach, and ambassador campaigns. Additionally, AMP3 PR employs advanced analytics tools to evaluate campaign performance in real-time. They cater to numerous industries, including fashion, beauty, food, and technology.
Headquarters:

New York, NY, USA

Founded:

2004

Email Address: [email protected] 
Website:

https://amp3pr.com/

Phone Number:

+1 (212) 677-2929

Address:

210 West 29th St., 6th Floor, New York, NY 10001, USA

Specialization:

Aligning Brands with Suitable Public Figures for Authentic Representation

Clients:

Disney Princess, Foreo, Fossil Group
9. WHOSAY
Our penultimate pic — WHOSAY — serves all business verticals and ensures results across a spectrum of talent levels. The company establishes campaign targets such as 'Awareness,' 'Sentiment,' 'Action,' and 'Engagement,' which guide their creative direction and collaborations. Through detailed audience analysis, WHOSAY identifies nuances among brand and talent enthusiasts, aiming for optimal engagement. Meanwhile, their content portfolio includes formats like videos, images, and GIFs. The firm's partnerships undergo a thorough vetting process to ensure genuine influencers. Additionally, their distribution strategies are implemented across multiple platforms, and analytics provide insights into brand lift, ROI, and sentiment. 
Headquarters:

New York, NY, USA

Founded:

2010

Email Address: [email protected] 
Website:

https://whosay.com/

Phone Number:

N/A

Address:

1515 Broadway, New York, NY 10036, USA

Specialization:

Influencer Marketing With an Emphasis on Detailed Audience Analysis and Structured Campaign Targets

Clients:

Pepsi, H&M, Wall Street Journal
10. ITB Worldwide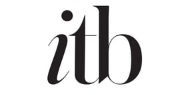 ITB Worldwide combines advanced tools and human insight to identify and engage individuals with compelling stories. They adeptly bridge brands with their target demographics, ensuring genuine engagements. Their comprehensive capabilities include strategy formulation and creativity, influencer identification and audit, negotiation, production, project management, and detailed analysis. They've collaborated with high-profile brands such as BMW, Apple TV, River Island, IHOP, Samsung, and UGG, showcasing their versatility. ITB Worldwide's approach is bespoke, utilizing cutting-edge technology and data solutions to craft strategies that resonate and alter perceptions through content that is culturally relevant.
Headquarters:

London, UK (with offices in NYC)

Founded:

N/A

Email Address: [email protected]
Website:

https://itb-worldwide.com/

Phone Number:

+1 (212) 546-8500

Address:

622 3rd Ave, New York, NY 10017, USA

Specialization:

Advanced Influencer Strategies With a Blend of Technology and Human Insight

Clients:

Unilever, Hyundai, Timberland
Final Thoughts
In the vast expanse of the digital advertising universe, influencer marketing has become a go-to strategy for brands seeking genuine, impactful engagement. Nestled in the heart of NYC, a city renowned for its cutting-edge creativity and business acumen, are top-tier influencer marketing agencies. These firms, with their unrivaled expertise, have the key to weaving authentic narratives that resonate deeply with audiences. For companies aiming to make a mark in today's digital landscape, collaborating with these experts in New York City is a step towards achieving that distinction.