01 Sep

Top 10 Influencer Marketing Agencies in Houston: A Comprehensive Guide

In the rapidly evolving world of digital advertising, influencer marketing has emerged as a pivotal tool for brands seeking to expand their reach and engagement. With its thriving business environment and burgeoning social media community, Houston has become a hotspot for content creator marketing. Whether you are a brand looking to collaborate with trendsetters or an influencer seeking professional representation, this guide can help you locate your ideal agency in Houston. 
1. The Influencer Marketing Factory

Welcome to The Influencer Marketing Factory! In the dynamic realm of digital advertising, we stand out as a guiding light for brands eager to make a genuine mark. With a far-reaching global presence, we masterfully design scalable, authentic, and return-on-investment-driven (ROI) campaigns on platforms like TikTok, Instagram, and YouTube. Our approach is thorough: we start by deeply understanding a company's vision, mission, and objectives. We then zero in on the target audience, ensuring our campaigns genuinely connect with the intended demographics. 
Moreover, we handle all legal aspects seamlessly, with each influencer entering into a transparent agreement. But our efforts don't stop at reach; we emphasize content that truly engages the audience. And, importantly, we provide meticulous tracking for every campaign, granting clear insights into its efficacy.
But what makes The Influencer Marketing Factory unique from the competition? We meld all the white-glove services of an influencer marketing agency with a data-controlled approach to ROI, metrics, conversions, and KPIs (key performance indicators). 
Still in doubt? Let the accomplishments we've achieved for our clients do the talking:
Featuring TikTok's most well-known beauty influencer, Edward Zo, we achieved more than 35,600 clicks for Ren Skincare to raise brand awareness and drive conversions for Ren's Evercalm Rescue Mask.

We worked with 49 content creators to get more than 1,162,400 story impressions for BenQ to promote their portable projector GS2.

We discovered six TikTok creators based in the US with a cumulative reach of 42.8 million followers. Each of them crafted a unique TikTok video, incorporating the hashtag #VisitKoreaFromHome. This campaign resulted in a remarkable total of over 42,826,500 TikTok followers among them.
Ready to get started? Click here to get in touch with our dedicated team at The Influencer Marketing Factory and see how we can assist your business's exposure and success today!
Headquarters:

Miami, FL (serving Houston)

Founded:

2018

Email Address:

[email protected]

 

Phone Number:

+1

(800) 469-9753

Address:

66 West Flagler Street, Suite 900 – #1178, Miami, FL 33130, USA

Specialization:

Global

Influencer Marketing, ROI-Oriented Campaigns, Paid Advertising 

Clients:

Envato, Ablo, Warner Music Group, Gismart, FinTron Invest
2. Etched Communications
One of Etched Communication's key strengths is its ability to work with social media stars and bloggers across various specialties. They focus on building real brand relationships with micro and macro influencers, including celebrities, to enhance company recognition organically. 
A notable example of their work is their campaign for Blue Moon Brewing Co. Etched Communication was tasked with developing an initiative to support Blue Moon's move into the River North Art District (RiNo) in Denver, Colorado. To do so, they developed "Mosaics for Change," a local effort that included community outreach, media relations, non-profit partnerships, and influencer engagement. The success of this campaign led to its expansion to additional US cities.
Headquarters:

Houston, TX

Founded:

N/A

Email Address: [email protected]
Website:

https://etchedcomm.com/

Phone Number:

+1 (832) 940-7263

Address:

2429 Bissonnet St, Suite 466, Houston, TX 77005, USA

Specialization:

Digital Marketing, Influencer Advertising

Clients:

Blue Moon Brewing Co., Habitat for Humanity, Houston Housing Authority
3. Studio Brand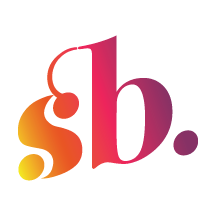 Studio Brand, based in Houston, Texas, is an agency that caters to businesses primarily in the professional, hospitality, and health and beauty industries. They help boost companies in these sectors by linking them with social media personalities.
One of their projects was the branding for Bud's BBQ, a restaurant in Downtown Houston. 
The endeavor was especially demanding because of the tight schedule, designed to align with the timing of Super Bowl LI. Studio Brand launched the line, achieving a 3.8K uptick in Facebook fans, a 564% increase in Twitter followers, and an increase of 1.3K in Instagram followers.
Headquarters:

Houston, TX

Founded:

2012

Email Address: [email protected]
Website:

https://wearestudiobrand.com

Phone Number:

+1 (866) 729-4164

Address:

2855 Mangum Rd, Suite #430, Houston, TX 77092, USA

Specialization:

Brand Strategy and Development, Public Relations, Social Media Marketing, Event Promotion, Creative Direction, Digital Marketing

Clients:

Zeus Crowdfunding, University of Houston, The Toasted Yolk
4. Wefluens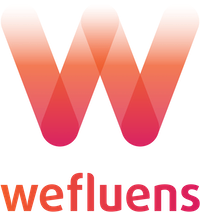 Established in 2019, Wefluens assists businesses in navigating the complex landscape of influencer marketing. They offer customized sponsorship options that have proven to be more effective than traditional marketing methods. The agency helps businesses manage multiple campaigns, compare influencers, and even analyze data from other businesses to remain competitive. 
Moreover, the agency connects companies with trendsetters who can best represent their brand, manage online presence across multiple platforms, produce content, and leverage news to elevate brand awareness. Wefluens also hosts events for social media personalities, assisting businesses in initiating conversations with influencers and comprehending the sector and its potential benefits.
Headquarters:

Houston, TX

Founded:

2019

Email Address: [email protected]
Website:

http://wefluens.com/

Phone Number:

+1 (713) 929-3923

Address:

1334 Brittmoore Rd, #1000B, Houston, TX 77043, USA

Specialization:

Personalized Influencer Connection, Social Media Management, Content Production, Live Events Organization, Public Relations

Clients:

Undisclosed
5. Public Content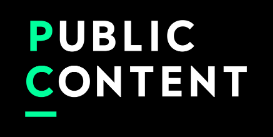 Public Content approach to influencer marketing merges social media relations, community outreach, big-picture consultation, and data development. They oversee the entire creative process, from the initial idea to execution across various platforms. Their deep understanding of Houston's nuances, idiosyncrasies, and traffic patterns allows them to understand what sort of content connects with the city's population.
The company's strategy involves reaching new and existing customers through a multifaceted ecosystem of channels, experiential happenings, on-brand partnerships, and purposeful events. Public Content's marketing support can help link companies with influencers with thousands of followers who can show products to their audiences, helping businesses connect with hard-to-reach target demographics. 
Headquarters:

Houston, TX

Founded:

N/A

Email Address: [email protected]
Website:

https://public-content.com/

Phone Number:

+1 (713) 524-2800

Address:

3737 Buffalo Speedway, Suite 610, Houston, TX 77098, USA

Specialization:

Brand Awareness, Social Media, Branding, Influencer Marketing, Copywriting

Clients:

Four Seasons Hotel, Lyft, Texas Medical Center
6. SEO Houston Pros
SEO Houston Pros is a prominent company in Texas that specializes in various aspects of online advertising, including influencer marketing. Here's a detailed look at their offerings:
Approach

: They understand the power of influencers and have developed strategies that combine salesmanship, contextual credibility, and reach. 

Targeting Consumers Through Content Creators

:

They identify digital trendsetters whose followers align with their clients' target demographics. By selecting the ideal influencer, they ensure that companies' products or services reach the desired audience.
Moreover, SEO Houston Pros believe that influencer marketing is a hybrid of new and old marketing tools, combining the concept of celebrity endorsement with modern, content-driven marketing campaigns.
Headquarters:

Houston, TX

Founded:

2015

Email Address: [email protected]
Website:

https://seohoustonpros.com/

Phone Number:

+1 (888) 439-4224

Address:

7676 Hillmont St #315, Houston, TX 77040, USA

Specialization:

SEO, PPC, Social Media Marketing, Influencer Marketing, Online Review Management, Website Design

Clients:

Undisclosed
7. MEV Studios
Our next pick is MEV Studios, whose primary goal is to generate quality leads for their customers by designing and implementing strategies that engage both current and prospective audiences. One of the key aspects of MEV Studios is their work with online personalities who can use their reach to help businesses connect with their target audience. 
They cultivate connections with these influencers, guaranteeing that brands are seamlessly integrated into their platforms. Furthermore, they utilize powerful analytical tools to track product placements and engage with potential consumers, adding valuable members to a brand's community. These tools have helped companies leverage the digital space to their advantage.
Headquarters:

Houston, TX

Founded:

N/A

Email Address: [email protected]
Website:

https://mevstudios.com/

Phone Number:

+1 (800) 386-4524

Address:

5887 S Gessner, Houston, TX 77036, USA

Specialization:

Digital Marketing, Photography, Video Production, Influencer Management

Clients:

Suchman, The Calta Group, Sobekick
8. The PR Boutique 
The PR Boutique is a public relations firm catering to various industries. The services provided by The PR Boutique include:
Event Marketing

: They plan and execute promotional events featuring digital stars.

Community and Online Outreach

: They engage with local communities and influencers to advance brands or causes.

Social Media Management

: They handle the social platforms of their clients to enhance their online presence.
The company's client list ranges from hotels like Hyatt and Marriott to restaurants like Chipotle and Benihana, as well as various real estate companies, healthcare providers, automotive dealers, and more.
Headquarters:

Houston, TX

Founded:

2004

Email Address: [email protected]
Website:

https://theprboutique.com/

Phone Number:

+1 (713) 599-1271

Address:

675 Bering, Suite 200, Houston, TX 77057, USA

Specialization:

Event Marketing, Community and Influencer Outreach, Social Media Management, Digital Marketing, Graphic and Web Design

Clients:

Hyatt, Marriott, Chipotle
9. Social Behavior
The penultimate entry on this list is Social Behavior. They have a global database of 900 million online personalities with which they manage local and nationwide campaigns. Alongside these stars, they have a dedicated in-house influencer coordinator to supervise and track initiatives. 
The company has more than 15 years of experience and boasts a reach of over one million social media users per month. Moreover, Social Behavior aims to tell brand stories through visually aesthetic content, be it pictures or videos. They use a mix of organic engagement and paid ads to target the desired audience, employing the latest advertising tools available on social media.
Headquarters:

Houston, TX

Founded:

2014

Email Address: [email protected]
Website:

https://socialbehavior.com/

Phone Number:

+1 (832) 610-547

Address:

5373 West Alabama St, Houston, TX 77056, USA

Specialization:

Full-Service Social Media Marketing, Content, Engagement, Ad Strategy, Influencer Coordination

Clients:

Layne's Chicken Fingers, Top Drawer Lingerie, Great American Cookies
10. Meli Marketing
With over two decades of experience, the team at Meli Marketing has been recognized with awards such as the Telly Award. Their approach is multifaceted, encompassing various aspects of digital advertising. 
Meli Marketing's services include SEM, SEO, content production, PR, PPC, and social media. They have also been involved in influencer advertising, connecting businesses with digital trendsetters to help increase leads by leveraging the power of trusted voices in the online community. Their connections in influencer partnerships ensure that brands resonate authentically with their target audience, leading to increased awareness and measurable ROI. 
Headquarters:

Katy, TX

Founded:

2001

Email Address: [email protected]
Website:

https://melimarketing.com/

Phone Number:

+1 (832) 821-6354

Address:

23501 Cinco Ranch Blvd #G235, Katy, TX 77494, USA

Specialization:

Brand Strategy, Business Consulting, Digital Marketing

Clients:

Mission Air Conditioning & Plumbing, Serene Wax Boutique, Heard Lawfirm
Conclusion
Houston's content creator marketing scene is diverse and vibrant, providing a myriad of opportunities for both brands and social media personalities alike. From micro-influencers specializing in niche markets to broad-reaching platforms that can amplify a brand's message, Houston's top influencer marketing agencies offer various solutions tailored to individual needs.