01 Sep

10 Premier Influencer Marketing Agencies in Chicago

If you're looking for a company that can boost your brand's digital image, you've come to the right place. We've sifted through Chicago's myriad options to bring you a curated list of the top 10 agencies specializing in influencer marketing. From creative campaign design to strategic audience targeting, these firms offer a full spectrum of services that can transform your online presence. Read on to find out which agency matches your vision and ambitions.
1. The Influencer Marketing Factory

Welcome to The Influencer Marketing Factory! In the dynamic realm of digital advertising, we stand out as a guiding light for brands eager to make a genuine mark. With a far-reaching global presence, we masterfully design scalable, authentic, and return on investment-driven (ROI) campaigns on platforms like TikTok, Instagram, and YouTube. Our approach is thorough: we start by deeply understanding a company's vision, mission, and objectives. We then zero in on the target audience, ensuring our campaigns genuinely connect with the intended demographics. 
Moreover, we handle all legal aspects seamlessly, with each influencer entering into a transparent agreement. But our efforts don't stop at reach; we emphasize content that truly engages the audience. And, importantly, we provide meticulous tracking for every campaign, granting clear insights into its efficacy.
But what makes The Influencer Marketing Factory unique from the competition? We meld all the white-glove services of an influencer marketing agency with a data-controlled approach to ROI, metrics, conversions, and KPIs (key performance indicators). 
Still in doubt? Let the accomplishments we've achieved for our clients do the talking:
Featuring TikTok's most well-known beauty influencer, Edward Zo, we achieved more than 35,600 clicks for Ren Skincare to raise brand awareness and drive conversions for Ren's Evercalm Rescue Mask.

We worked with 49 content creators to get more than 1,162,400 story impressions for BenQ to promote their portable projector GS2.

We discovered six TikTok creators based in the US with a cumulative reach of 42.8 million followers. Each of them crafted a unique TikTok video, incorporating the hashtag #VisitKoreaFromHome. This campaign resulted in a remarkable total of over 42,826,500 TikTok followers among them.
Ready to get started? Click here to get in touch with our dedicated team at The Influencer Marketing Factory and see how we can assist your business's exposure and success today!
Headquarters:

Miami, FL, USA (serving Chicago)

Founded:

2018

Email Address:

[email protected]

 

Phone Number:

+1

(800) 469-9753

Address:

66 West Flagler Street, Suite 900 – #1178, Miami, FL 33130, USA

Specialization:

Global

Influencer Marketing, ROI-Oriented Campaigns, Paid Advertising 

Clients:

Envato, Ablo, Warner Music Group, Gismart, FinTron Invest
2. Socialite Media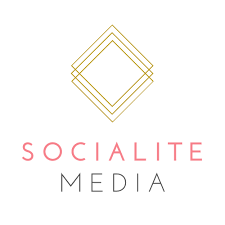 Socialite Media is a boutique influencer marketing agency with operational hubs in downtown Chicago and Las Vegas. A focal point of their work lies in forming alliances with celebrities and local nano-influencers, each having a reach that surpasses 10,000 individuals. These chosen collaborators are tasked with generating user-centric multimedia elements like videos and photographs, which they disseminate to their respective follower base.
In addition to their regular portfolio of services, Socialite Media hosts events that feature these trendsetters. These gatherings are methodically planned to optimize web presence and broaden the digital footprint of their clientele.
Headquarters:

Chicago, IL, USA

Founded:

2020

Email Address: [email protected]
Website:

https://socialitemedia.com

Phone Number:

N/A

Address:

159 N Sangamon, Suite 204, Chicago, IL 60607, USA

Specialization:

Influencer Marketing Solutions

Clients:

LCG Florals, Renowned Rentals, Bar Goa, The Green
3. TOP Agency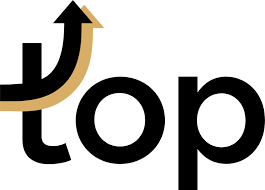 Next up, we have TOP Agency. They operate internationally in over 25 countries, featuring a varied selection of influencers. Employing a balanced blend of data analytics and emotional storytelling, they craft campaigns focusing on optimizing both reach and conversion metrics.
TOP Agency's primary clientele include:
B2B Businesses

Educational Institutions

Financial Firms

Food & Beverage Outlets

Pet Shops

Technology Companies
Legal considerations and compliance form the backbone of their operational framework. The firm takes steps to ensure that each campaign not only minimizes risk but also aligns strongly with the core values of the involved brand. 
Headquarters:

Austin, TX, USA (with an office in Chicago)

Founded:

2018

Email Address:

N/A

Website:

https://topagency.com   

Phone Number:

+1 (312) 764-1073

Address:

20 West Kinzie Street, Chicago, IL 60654, USA

Specialization:

Branding, Influencer Marketing, PR

Clients:

Microsoft, Milk Bone, Intel, Budweiser, UCLA
4. WHOSAY
WHOSAY, a subsidiary of Viacom — one of America's most expansive media conglomerates — stands as a versatile platform in the realm of influencer relations, serving a wide range of sectors. Since its founding, the company has orchestrated over 400 projects, partnering with leading enterprises such as Pepsi, Spotify, and H&M.
The agency's trendsetting solutions focus on boosting brands on:
Social Media Networks

Television Broadcasts

Online Streaming Services

Podcasting Platforms

Video-Sharing Websites

Industry Expert Blogs

E-Commerce Sites

Mobile Apps

Digital Magazines
Content-wise, WHOSAY crafts a diverse portfolio of material — from videos and GIFs to more unconventional formats like boomerangs.
Headquarters:

New York, NY, USA (with an office in Chicago)

Founded:

2010

Email Address: [email protected]
Website:

https://whosay.com  

Phone Number:

N/A

Address:

401 North Michigan Ave # 1500, Chicago, IL 60611, USA

Specialization:

Influencer Marketing

Clients:

Spotify, Twix, Walmart, Pepsi, H&M
5. The Influence Agency
Continuing our list, we spotlight The Influence Agency, a firm headquartered in Canada, which expands its digital promotion capabilities to the Chicago market. The company is particularly acclaimed for its vast roster of over 10,000 internet icons who act as brand representatives. This extensive network allows for a more expansive reach across diverse social apps and demographic groups. Their primary focus is on the intent behind customer needs, ensuring that the influencers they collaborate with can genuinely resonate with the audience. 
Furthermore, The Influence Agency delves into advertising, with a keen emphasis on platforms such as Google, Instagram, TikTok, and Facebook, aiming to stimulate both user interaction and conversion rates. 
Headquarters:

Toronto, Canada (with an office in Chicago)

Founded:

2017

Email Address: [email protected]
Website:

https://theinfluenceagency.com 

Phone Number:

+1 (855) 932-5222

Address:

108 N State Street, Chicago, IL 60602, USA

Specialization:

Influencer Marketing, Content Strategy, Social Media Marketing, Amazon Advertising, Web Development

Clients:

INFINITI, Warner Music Group, Rakuten, Sony
6. Influicity
Influicity has undergone a significant transformation since its inception as a software venture. Today, the agency serves a dual role: it is a specialist in influencer outreach and also functions as a central platform for a diverse array of stakeholders in the advertising industry. These include marketers, media buyers, production companies, and publishers.
A noteworthy aspect of Influicity's operations is its cost per mille (CPM) backed projects. This unique feature ensures that clients incur charges only when specific, predefined objectives are met. The company employs a rigorous selection process for influencers, utilizing 24 different evaluation metrics. This methodology has garnered the firm credibility across a variety of sectors, such as travel, entertainment, and fast-moving consumer goods (FMCG).
Headquarters:

Toronto, Canada (serving Chicago)

Founded:

2014

Email Address:

N/A

Website:

https://influicity.com  

Phone Number:

+1 (416) 583-1888

Address:

662 King St W, Toronto, ON M5V 1M7, Canada

Specialization:

Influencer Marketing, Podcasts, Content, Paid Media

Clients:

Toyota, BMO, Tip Top
7. Get Hyped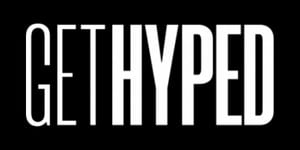 Founded by a culinary Instagram personality, Get Hyped is a Google-accredited firm serving a diverse clientele both in Chicago and across the United States. The firm employs a phased approach, commencing with an analysis of a brand's specific requirements and target consumers. Subsequently, a bespoke plan is crafted, featuring the selection of influencers from an extensive network of over 5,000 verified individuals. The company collaborates with these trendsetters to produce content for platforms such as Instagram, TikTok, and YouTube. Additionally, Get Hyped maintains an internal squad dedicated to ensuring the caliber of the material. This group scrutinizes all data prior to its release to confirm compliance with Federal Trade Commission (FTC) regulations.
Headquarters:

Hartford, CT, USA (serving Chicago)

Founded:

2016

Email Address: [email protected]
Website:

https://gethypedmedia.com  

Phone Number:

+1 (860) 272-6644

Address:

100 Pearl St, Floor 14 – #1409, Hartford, CT 06103, USA

Specialization:

Social Media Advertising, Web Development, Content Creation, PR & Events 

Clients:

TP-Link, Trend Micro, Voyager, Cannalle
8. IZEA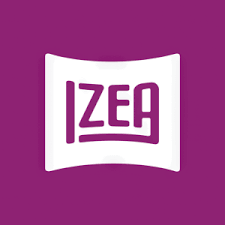 Moving forward, we have IZEA, a Nasdaq-listed company with a rich 17-year history in the field of influencer marketing. Employing a workforce of 140 professionals, this agency operates on the principle that there's no universal formula for trendsetting and thus offers a blend of technology and hands-on guidance to cater to a wide range of needs.
Its IZEAx Discovery platform simplifies partner selection, while IZEAx Unity Suite handles campaign management. For clients seeking curated collaborations, from local talents to celebrities, IZEA's managed services are a perfect match. The firm also runs "Shake," a public marketplace for diverse creative needs like food photography and blog writing. 
Headquarters:

Orlando, FL, USA (serving Chicago)

Founded:

2006

Email Address: [email protected]
Website:

https://izea.com 

Phone Number:

+1

(877) 525-4932

Address:

1317 Edgewater Drive, Suite 1880, Orlando, FL 32804, USA

Specialization:

Influencer Marketing Solutions

Clients:

GUESS, Toyota, Tyson, Sazerac, Minwax
9. Talent Resources
Next in line is Talent Resources, an agency known for its affordable social media campaigns. With a global nexus of prominent personalities, the company specializes in boosting visibility for a varied range of enterprises and individuals alike.
Talent Resources' influencer outreach model starts with in-depth insights into internet trends. This data then serves as the foundation for designing immersive consumer journeys and story-centric content. These narratives are brought to life through collaborations with culturally relevant figures, stimulating conversations and enhancing online interactions. Among their high-profile partnerships is the Super Bowl commercial for Dunkin' Donuts, which starred renowned actors Ben Affleck and Jennifer Lopez.
Headquarters:

New York, NY, USA (serving Chicago) 

Founded:

2007

Email Address: [email protected]
Website:

https://talentresources.com 

Phone Number:

+1 (212) 725-1005

Address:

29 East 10th Street, 1st Floor, New York, NY 10003, USA

Specialization:

PR, Brand Strategy, Social Media Management, Celebrity Procurement

Clients:

Dunkin' Donuts, The Athlete's Foot, Amazon, Vivint
10. Top Influencer Marketing Agency (TIMA)
Lastly, we have Top Influencer Marketing Agency (TIMA). This firm has over one million trendsetters on board – from nano to celebrity-level personalities. Among their offerings are sponsored posts, which serve as a potent tool for elevating brand credibility and visibility. They also facilitate influencer gifting to gain social media coverage through product exchanges.
Additionally, TIMA organizes specialized events that serve as networking hubs, bringing together key personalities in various industries. These gatherings are carefully planned, allowing brands to interact with potential partners without the hassle of logistics. For those seeking online visibility, the agency also arranges blog posts written by top-tier bloggers, complete with analytics to measure reach and effectiveness. 
Headquarters:

New York, NY, USA (serving Chicago) 

Founded:

2012

Email Address: [email protected]
Website:

https://topinfluencermarketingagency.com 

Phone Number:

N/A

Address:

1441 Broadway, 3rd Floor, New York, NY 10018, USA

Specialization:

Influencer Marketing Solutions

Clients:

W Hotels, Heavenly Life, North Country
Conclusion
So there you have it, folks! The 10 best influencer marketing agencies in Chicago. They're not just about pretty faces and follower counts; they're about real, measurable impact. Whether you're a startup dreaming big or an established enterprise aiming higher, these firms have the skills to take you there. So why settle for average when you can go for extraordinary? It's time to make that call and elevate your game.