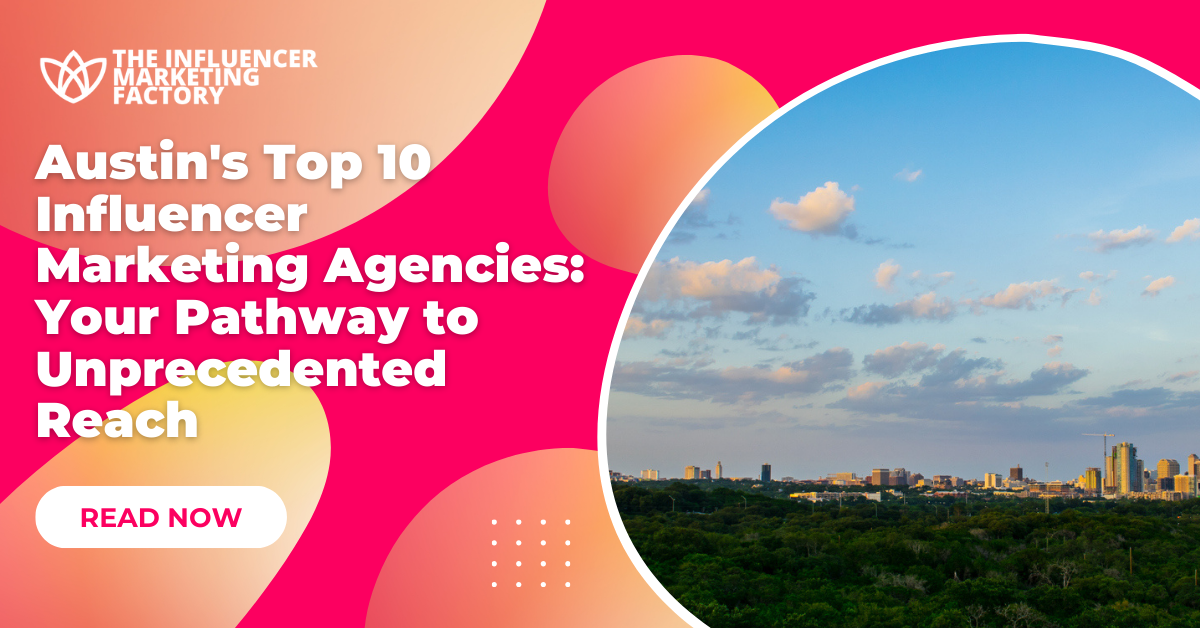 01 Sep

Austin's Top 10 Influencer Marketing Agencies: Your Pathway to Unprecedented Reach

Tired of lackluster marketing results? Discover the future of brand growth with influencer marketing in Austin — a hub for tech and creativity. This guide uncovers 10 elite agencies that are game-changers, not just service providers. We scrutinize their specialties, standout projects, and unique offerings to help you choose wisely. You're in the right place to thrust your brand into the limelight.
1. The Influencer Marketing Factory

Welcome to The Influencer Marketing Factory! In the dynamic realm of digital advertising, we stand out as a guiding light for brands eager to make a genuine mark. With a far-reaching global presence, we masterfully design scalable, authentic, and return on investment-driven (ROI) campaigns on platforms like TikTok, Instagram, and YouTube. Our approach is thorough: we start by deeply understanding a company's vision, mission, and objectives. We then zero in on the target audience, ensuring our campaigns genuinely connect with the intended demographics. 
Moreover, we handle all legal aspects seamlessly, with each influencer entering into a transparent agreement. But our efforts don't stop at reach; we emphasize content that truly engages the audience. And, importantly, we provide meticulous tracking for every campaign, granting clear insights into its efficacy.
But what makes The Influencer Marketing Factory unique from the competition? We meld all the white-glove services of an influencer marketing agency with a data-controlled approach to ROI, metrics, conversions, and KPIs (key performance indicators). 
Still in doubt? Let the accomplishments we've achieved for our clients do the talking:
Featuring TikTok's most well-known beauty influencer, Edward Zo, we achieved more than 35,600 clicks for Ren Skincare to raise brand awareness and drive conversions for Ren's Evercalm Rescue Mask.

We worked with 49 content creators to get more than 1,162,400 story impressions for BenQ to promote their portable projector GS2.

We discovered six TikTok creators based in the US with a cumulative reach of 42.8 million followers. Each of them crafted a unique TikTok video, incorporating the hashtag #VisitKoreaFromHome. This campaign resulted in a remarkable total of over 42,826,500 TikTok followers among them.
Ready to get started? Click here to get in touch with our dedicated team at The Influencer Marketing Factory and see how we can assist your business's exposure and success today!
Headquarters:

Miami, FL (serving Austin)

Founded:

2018

Email Address:

[email protected]

 

Phone Number:

+1

(800) 469-9753

Address:

66 West Flagler Street, Suite 900 – #1178, Miami, FL 33130, USA

Specialization:

Global

Influencer Marketing, ROI-Oriented Campaigns, Paid Advertising 

Clients:

Envato, Ablo, Warner Music Group, Gismart, FinTron Invest
2. TOP Agency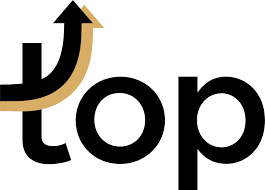 With a focus on influencer marketing, TOP Agency has a proprietary network that includes a range of media personalities, from nano and micro to macro, mega, and celebrity categories. Utilizing data analytics, they track potential collaborators worldwide to evaluate their true value, particularly their ability to drive business results.
TOP Agency's approach to marketing is multi-faceted. It advocates for using a variety of influencers rather than relying on a single high-profile individual. Additionally, the agency employs data analytics to capture market research. They have an in-house team of designers, copywriters, and strategists, as well as legal and compliance departments, to set and monitor campaign guidelines.
Headquarters:

Austin, TX

Founded:

2018

Email Address:

N/A

Website:

https://topagency.com/

Phone Number:

+1 (512) 256-7887

Address:

101 Colorado St #102, Austin, TX 78701, USA

Specialization:

Influencer Marketing

Clients:

Marchex, DroneDeploy, Harmless Harvest
3. Markerly
Markerly is guided by three foundational principles: authenticity, relevance, and social responsibility. The company engages with influencers who have a genuine and ethical relationship with the products they post about. This approach is part of their broader aim to make online networks more meaningful and less manipulative. Additionally, they seek to create content that benefits communities, aligning themselves with companies that share similar objectives.
In the area of campaign management, Markerly employs a comprehensive process that covers all aspects from start to finish. They set distinct goals for each campaign and are responsible for strategy development, tracking, and reporting. 
Headquarters:

Austin, TX

Founded:

2012

Email Address: [email protected]
Website:

https://markerly.com

Phone Number:

+1 (929) 242-9397

Address:

166 Hargraves Drive, Suite C-400-225, Austin, TX 78737, USA

Specialization:

Influencer Marketing

Clients:

BIC Graphic, Hairfinity, Meow Mix
4. Resplendent 
Primarily serving the hospitality industry, Resplendent is an agency that specializes in enhancing digital engagement. The team is skilled in developing both organic and paid digital plans, each tailored to meet the unique objectives of their clients. They handle the initial setup and optimization of social media accounts, along with daily management activities, to maintain a consistent and interactive online persona.
A standout feature of Resplendent's offerings is their focus on influencer partnerships. These are integrated into their marketing efforts as a means to reach wider demographics and foster meaningful interactions. Moreover, they employ data analytics to furnish clients with actionable insights, thereby enabling informed decision-making.
Headquarters:

Austin, TX

Founded:

2012

Email Address: [email protected]
Website:

https://resplendent.agency

Phone Number:

N/A

Address:

3101 Manchaca Road, Austin, TX 78704, USA

Specialization:

Influencer Marketing, Social Media Marketing, PR

Clients:

Bayside Fresh Market, CARVE American Grille, Colton House Hotel, Cork & Barrel Pub
5. Adspace 

Adspace has completed more than 157 projects catering to diverse industries and revenue models. Specializing in data-driven techniques, the agency excels in optimizing return on ad spend (ROAS) and crafting responsive websites. These websites are designed to effectively communicate each client's unique value proposition.
With their influencer partnerships, Adspace manages the entire process, from identifying the right brand ambassadors to evaluating performance. Customization is at the heart of their strategy, ensuring each campaign is tailored for maximum effectiveness. This comprehensive service offering is rounded off with expertise in search engine optimization (SEO) and conversion rate optimization (CRO), all backed by detailed monthly analytics reports.
Headquarters:

Austin, TX

Founded:

N/A

Email Address: [email protected]
Website:

https://adspaceagency.com/

Phone Number:

+1 (512) 553-1984

Address:

4317 Palladio Dr, Austin, TX 78731, USA

Specialization:

Influencer Marketing, PPC, Social Media, Content Creation, Web Design and Development

Clients:

Aurate, ProSupps, Schoolism, Stag Provisions
6. Studio 3 Marketing
Taking a data-driven approach, Studio 3 Marketing aims to bypass consumer skepticism by presenting products or services through trusted individuals. They start with a custom creative plan tailored to each client, followed by precise demographic targeting. Utilizing specialized software, the firm identifies ideal ambassadors, ensuring that the company's values and message are authentically represented.
Studio 3 Marketing takes care of every facet of the partnership, from initial communication and creative oversight to contract negotiations and payments. Their extensive network and advanced technology enable them to quickly pinpoint individuals who can effectively elevate a brand's credibility. 
Headquarters:

Glendale, CA

(with offices in Austin)

Founded:

2011

Email Address: [email protected]
Website:

https://studio3marketing.com

Phone Number:

+1 (888) 351-3514

Address:

16327C Flint Rock Rd, Austin, TX 78738, USA

Specialization:

Influencer Marketing, Social Media Marketing, Email Marketing, SEO, Design, Branding, Development 

Clients:

GT Radial, Segway, Obesity Control Center, Dream Spa Medical
7. Pitschy 
Pitschy specializes in influencer marketing aimed at children and Gen Z. The agency employs a systematic approach that starts with identifying suitable online personalities and pitching products or services to them. Subsequently, negotiations are carried out to finalize collaborations, set rates, and determine the campaign's creative direction.
With a track record of partnering with diverse brands, Pitschy collaborates with influencers and celebrities to feature products and services. Utilizing platforms like Instagram, TikTok, and YouTube, they strategically amplify visibility, ultimately aiming to boost sales and raise awareness.
Headquarters:

Fredericksburg, VA (with offices in Austin)

Founded:

2016

Email Address: [email protected]
Website:

https://pitschy.com

Phone Number:

+1 (512) 887-5115

Address:

501 Congress Avenue, Suite 150, Austin, TX 78701, USA

Specialization:

Influencer Marketing, PPC, Social Media Marketing, SEO, Branding, Web Design, Content Creation

Clients:

Earth Goddess Rising, Sienna Rose Properties, Matilda Jane Clothing, Smashburger
8.  PR Hacker
PR Hacker focuses on holistic influencer relations by building genuine, organic connections with media personalities. The firm goes beyond metrics, valuing audience interaction over follower count. PR Hacker's approach involves comprehensive research, pinpointing individuals who are not just popular but also have a committed and engaged following.
Their process is thorough and tailored and initial consultations with key stakeholders help to outline the goals of a project. Subsequently, PR Hacker crafts sample materials — ranging from videos and visuals to unique text — that not only spread the message but also engage the target demographic. Moreover, they offer product samples to collaborators, enabling them to speak credibly about its benefits. 
Headquarters:

San Francisco, CA (with offices in Austin)

Founded:

2013

Email Address: [email protected]
Website:

https://prhacker.com/

Phone Number:

+1 (415) 688-7714

Address:

101 Colorado Street #102, Austin, TX 78701, USA

Specialization:

Influencer Marketing, PR, SEO, Market Research, Video Production, Social Media

Clients:

Del Monte, Natural Balance, 9Lives
9. BubbleUp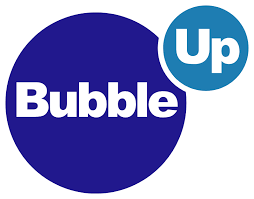 With nearly two decades of experience, BubbleUp is an award-winning agency specializing in online influence. They employ a team with a wide reach across multiple sectors, adopting a structured approach to marketing. Initial steps include defining strategy and KPIs, and then identifying the target demographic to engage with key industry personalities.
In terms of deliverables, BubbleUp excels in both static and interactive visual projects, maximizing client exposure through both organic and paid channels. Additionally, they place a high emphasis on regulatory compliance, strictly adhering to GDPR and CCPA standards, thereby ensuring all campaigns operate within legal parameters.
Headquarters:

Houston, TX

(serving Austin)

Founded:

2004

Email Address: [email protected]
Website:

https://bubbleup.net/

Phone Number:

+1 (832) 585-0709

Address:

9391 Grogans Mill Rd, Suite A4, The Woodlands, TX 77380, USA

Specialization:

Influencer Marketing, Website Development, Design, eCommerce Solutions, Community Management 

Clients:

Live Nation, Pei Wei, Houston Texans, Sectigo
10. IZEA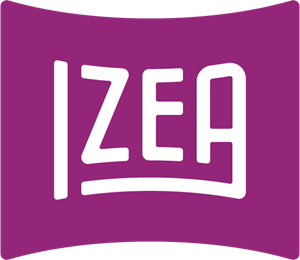 Technology company IZEA was established in 2006 and has since become a Nasdaq-traded entity. The firm specializes in facilitating partnerships between creators and marketers through its Creator Marketplace. This platform offers a curated list of influencers, complete with pricing for various types of digital content. This feature serves to simplify the selection process for marketers while offering trendsetters a transparent platform to display their skills.
With a team of over 140 professionals from diverse backgrounds, IZEA has successfully facilitated 3.9 million collaborations to date. These campaigns have resulted in more than 30 billion views on TikTok, showcasing the company's reach and effectiveness in the digital space.
Headquarters:

Orlando, FL (serving Austin)

Founded:

2006

Email Address: [email protected]
Website:

https://izea.com

Phone Number

: +1 (877) 525-4932

Address:

1317 Edgewater Drive, Suite 1880, Orlando, FL 32804, USA

Specialization:

Influencer Marketing

Clients:

GUESS, Toyota, Tyson, Minwax
Conclusion
The Austin influencer marketing landscape offers diverse opportunities for companies, big and small. Whether a startup aiming for market impact or an established brand looking to expand reach, the city has agencies to meet unique needs. The key to success is choosing an agency aligned with your vision and goals. Don't settle; pick one that resonates with your brand's essence for unparalleled growth.