01 Sep

10 Top Influencer Marketing Agencies in Atlanta

Atlanta, known for its vibrant business ecosystem, has seen a rise in utilizing online personalities to reach wider audiences. Influencer marketing agencies are crucial in bridging the gap between businesses and online figures, fostering relationships that can lead to mutual growth. This article explores the top 10 agencies in Atlanta that have mastered this unique aspect of modern brand communication.
1. The Influencer Marketing Factory

Welcome to The Influencer Marketing Factory! In the dynamic realm of digital advertising, we stand out as a guiding light for brands eager to make a genuine mark. With a far-reaching global presence, we masterfully design scalable, authentic, and return-on-investment-driven (ROI) campaigns on platforms like TikTok, Instagram, and YouTube. Our approach is thorough: we start by deeply understanding a company's vision, mission, and objectives. We then zero in on the target audience, ensuring our campaigns genuinely connect with the intended demographics. 
Moreover, we handle all legal aspects seamlessly, with each influencer entering into a transparent agreement. But our efforts don't stop at reach; we emphasize content that truly engages the audience. And, importantly, we provide meticulous tracking for every campaign, granting clear insights into its efficacy.
But what makes The Influencer Marketing Factory unique from the competition? We meld all the white-glove services of an influencer marketing agency with a data-controlled approach to ROI, metrics, conversions, and KPIs (key performance indicators). 
Still in doubt? Let the accomplishments we've achieved for our clients do the talking:
Featuring TikTok's most well-known beauty influencer, Edward Zo, we achieved more than 35,600 clicks for Ren Skincare to raise brand awareness and drive conversions for Ren's Evercalm Rescue Mask.

We worked with 49 content creators to get more than 1,162,400 story impressions for BenQ to promote their portable projector GS2.

We discovered six TikTok creators based in the US with a cumulative reach of 42.8 million followers. Each of them crafted a unique TikTok video, incorporating the hashtag #VisitKoreaFromHome. This campaign resulted in a remarkable total of over 42,826,500 TikTok followers among them.
Ready to get started? Click here to get in touch with our dedicated team at The Influencer Marketing Factory and see how we can assist your business's exposure and success today!
Headquarters:

Miami, FL (serving Atlanta)

Founded:

2018

Email Address:

[email protected]

 

Phone Number:

+1

(800) 469-9753

Address:

66 West Flagler Street, Suite 900 – #1178, Miami, FL 33130, USA

Specialization:

Global

Influencer Marketing, ROI-Oriented Campaigns, Paid Advertising 

Clients:

Envato, Ablo, Warner Music Group, Gismart, FinTron Invest
2. Acadia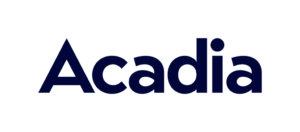 Acadia fosters engagement across various platforms, including TikTok, Pinterest, Instagram, Reddit, Facebook, and LinkedIn. They use influencers to help brands connect with larger audiences, as well as create content to increase followers.
One example of their work is their collaboration with Bealls Outlet for their recent Christmas campaign. Tasked with bolstering the brand's social following during the festive season, Acadia curated a blend of influencers, ranging from niche bargain enthusiasts to broader lifestyle experts. This strategy led to a 16.2% surge in followers, amassing over 4,000 new fans across platforms like Instagram, TikTok, and Facebook.
Headquarters:

Atlanta, GA

Founded:

2021

Email Address: [email protected]
Website:

https://acadia.io/

Phone Number:

+1 (404) 467-6174

Address:

956 Brady Ave NW, Atlanta, GA 30318, USA

Specialization:

Comprehensive Social Media Strategy Development

Clients:

Vella, Barcel USA, Massage Envy
3. Sociallyin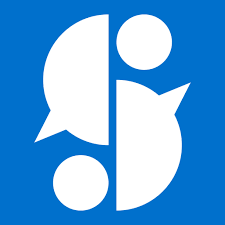 With more than a decade's experience and four offices across the United States, Sociallyin has partnered with over 200 clients to deliver tailored social media content. The company's approach to working with social media personalities is comprehensive, handling everything from strategy building to contract details. They begin by researching and matching influencers that align with a brand's strategy, considering factors like followership, style, audience demographics, and engagement rates. 
Once the right match is found, Sociallyin handles price negotiations and assists in creating content that showcases the products and services. They also monitor and track their projects to ensure timely delivery and gauge the campaign's effectiveness, providing detailed statistics to their clients.
Headquarters:

Atlanta, GA

Founded:

2011

Email Address: [email protected]
Website:

https://sociallyin.com/

Phone Number:

+1 (404) 585-4659

Address:

3423 Piedmont Rd NE, Atlanta, GA 30305, USA

Specialization:

Comprehensive Social Media Management 

Clients:

Mellow, InComm, Angi
4. AdToro
Specializing in a range of services — such as social media and influencer marketing — is AdToro. Their team tailors each campaign to align with distinct business objectives. One of its features is its access to a vast network comprising 6.8 million influential athletes and internet personalities. This network enables brands to broaden their reach, establish trust, and enhance credibility, leading to increased sales. 
Before initiating any project, AdToro crafts a media plan highlighting KPIs, scalability prospects, and a comprehensive roadmap. Furthermore, they provide clients with a unique reporting dashboard, ensuring clarity and insight into initiative performance. These factors enable them to craft bespoke campaigns.
Headquarters:

Atlanta, GA

Founded:

2020

Email Address: [email protected]
Website:

https://adtoroagency.com/

Phone Number:

+1 (404) 666-2184

Address:

800 Battery Avenue, Suite 100, Atlanta, GA 30339, USA

Specialization:

Comprehensive Digital Marketing

Clients:

REP Fitness, 280 Group, IntelliGym
5. Sideqik
Sideqik is a company that focuses on building partnerships through creator relationships. Their platform is designed to be scalable, repeatable, and predictable, aiming to drive revenue cost-effectively. Sideqik's platform consists of four main components:
Discovery

: Helping to recruit and qualify influencers best representing a company's values. It allows businesses to find individuals across over 10 of the world's largest social networks.

Collaboration

: Streamlining the relationship with creators by offering tools for messaging, contract storage, payment tracking, and more. 

Engagement

: Offering customizable promotions to grow a community and increase interaction.

Integrations

: Seamlessly integrating with existing marketing technology products, allowing for effortless influencer campaigns.
Headquarters

: Atlanta, GA

Founded

: 2011

Email Address

:

[email protected]
Website

: https://sideqik.com/

Phone Number

: N/A

Address

:

725 Ponce De Leon Ave NE, Atlanta, GA 30306, USA

Specialization

: Influencer Discovery, Collaboration, Engagement, and Integration

Clients

: Pedal Commander, Corsair, Peugeot
6. Mastermind Marketing
Headquartered in the Master Mind Thinker Building in midtown Atlanta, Mastermind Marketing has operated for over a decade. During that time, they've helped multiple businesses launch themselves online and reach new customers. They have served various industries, with clients such as HBO, Staples, and Verizon. 
Their services include influencer and content marketing, and digital issues management. As part of its influencer advertising strategy, Mastermind Marketing often collaborates with well-known online personalities to enhance brand visibility and engagement for their clients, tailoring each campaign to the unique needs and goals of the business.
Headquarters:

Atlanta, GA

Founded:

N/A

Email Address:

N/A

Website:

https://mastermindmarketing.com

Phone Number:

+1 (678) 420-4000

Address:

1450 W Peachtree Street NW, Atlanta, GA 30309, USA

Specialization:

Influencer, Content Marketing, Digital, Social Promotion

Clients:

HBO, Staples, Verizon
7.  Blue Hominy Public Relations
Another Atlanta-based influencer marketing company is Blue Hominy Public Relations. Their approach includes several key components:
Strategy Development

: They formulate plans and editorial timelines for various events with social media personalities, such as openings and launches. 

Media Outreach

: Blue Hominy manages communications with journalists and influencers, including pitching and securing stories in print, digital, and broadcast media.

Connections

: They facilitate introductions to trendsetters who can help connect your brand to your target audience on multiple platforms, including YouTube, Instagram, and TikTok. 
Key industries Blue Hominy serves include food and beverage, lifestyle, and design. 
Headquarters

: Atlanta, GA

Founded

: 2014

Email Address: [email protected]
Website

: https://bluehominy.com/ 

Phone Number

: N/A

Address

:

1320 Ellsworth Industrial Blvd NW a500, Atlanta, GA 30318, USA

Specialization

: PR Services, PR Campaigns, Media, and Influencer Communications 

Clients

: Ponce City Market, Nina & Rafi, UrbanTree Cidery
8. Influency 

Influency employs a quantitative scoring system to track and evaluate influencers on topic authority, visual appeal, audience engagement, reach, and size. This method allows for precise measurement of campaign results in Atlanta, across the US, and globally.
Influency's strategy also includes identifying undervalued personalities who are underutilized despite their reach and engagement. By grouping them, they form a valuable team without the high cost associated with top-tier figures. Their approach combines both paid and organic strategies, maintaining ongoing relationships built on trust and mutual benefit. 
Headquarters:

Atlanta, GA

Founded:

N/A

Email Address:

N/A 

Website:

https://influency.agency 

Phone Number:

N/A

Address:

N/A

Specialization:

Campaign Management, Content Creation, Strategy 

Clients:

Motorola, L'Or

é

al, GNC
9. Sosani Agency
Sosani Agency is a company that focuses on the intersection of influencers and metrics-driven growth. They offer specialized services that leverage influencer marketing strategies combined with data analytics to drive brand growth and engagement.
They have helped tech companies like Lobby increase their daily active users (DAUs) through a specific strategy, leading to 38,000+ new downloads and 756,000 total engagements. Furthermore, Sosani has been instrumental in building awareness for Music Makers 101, leading to 1.2 million total video views and over 10,000 new website visitors. 
Headquarters:

Kalamazoo, MI

(serving Atlanta)

Founded:

2020

Email Address:

N/A

Website:

https://sosanistudios.com/

Phone Number:

+1 (269) 247-5491

Address:

N/A

Specialization:

Metrics-Driven Growth

Clients:

Mico, Lobby, Music Makers 101
10. Amra & Elma
Finishing our list is Amra & Elma, who focus on various strategies to help businesses grow and reach their target markets. Their core capabilities include media buying, creating high-impact media profiles, and carefully selecting media outlets to maximize advertising expenditures. Their data-driven search engine optimization (SEO) solutions focus on in-depth keyword research and authority building to increase organic website traffic. 
Amra & Elma also manage a vast database of over one million social media influencers, developing effective strategies to expand brand awareness. Additionally, they use digital trendsetters to bolster positive brand recognition and help with crisis management support. 
Headquarters:

New York, NY (serving Atlanta)

Founded:

2012

Email Address: [email protected]
Website:

https://amraandelma.com

Phone Number:

+1 (646) 518-7743

Address:

1441 Broadway, 6th Floor, New York, NY 10023, USA

Specialization:

Media Buying, SEO, Influencer Management, Public Relations, Social Media Management

Clients:

Netflix, Nestle, Bvlgari
Conclusion
The landscape of influencer marketing in Atlanta is both dynamic and diverse. The agencies highlighted in this article represent the forefront of this evolving field. By engaging with online personalities, these firms have not only contributed to the growth of various businesses but have also shaped the way companies communicate with their target audiences.